Here Are the Top 4 Online Ash Gaming Slot Games You Need to Try Today!
Ash Gaming is a casino slot developer who is located in the UK, and have been developing different types of online casino slot games since 2000.
You don't need to download any of the games on your computer to start playing the game. These ash gaming slots are available online, and all you need is a Flash Player, and you are good to go!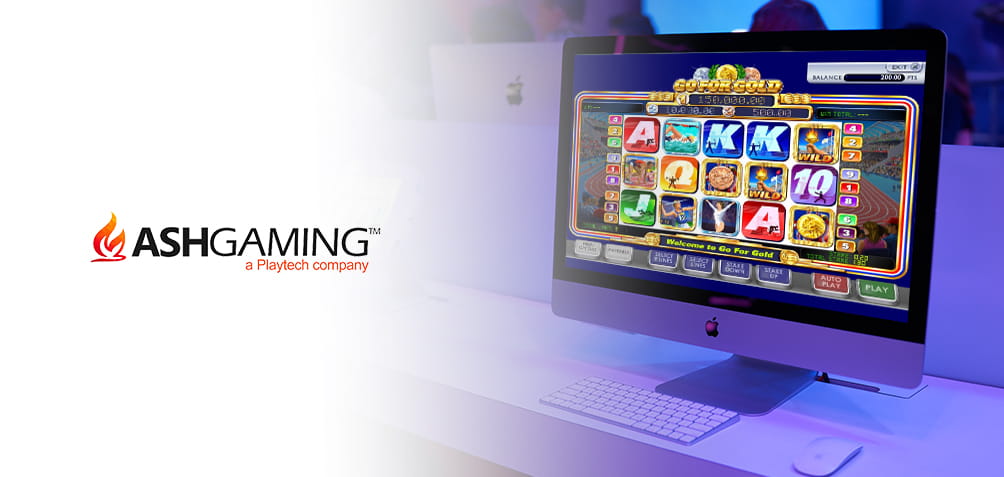 We are putting our emphasis on quality over quantity among all these games, and we hope our detailed review about these top four ash gaming slot games will help you in picking the right slot game that you should go ahead with.
So, here are the top four online ash gaming slot games that you should check out right away!
1. Adventures Beyond Wonderland
Ash gaming slot has developed this fairytale looking Adventure Beyond Wonderland slot game. This game features Alice, who falls from the trees randomly on any of the middle three reels, she then pops Bonus Bubbles that gives you better pay. Also, the symbol that Alice will fall on will become wild.
This game has five reels, and there are a total of 243 ways to win the jackpot. You can play Adventures Beyond Wonderland in every device, provided your device has a flash player and spins start from 30p and goes up to £150.
This fairy tale looking slot game is set in an enchanted forest. You will see different symbols on the reel and playing cards that are A, K, Q, and J. Symbols like top hats, teapots, crowns, pocket watches, and potion bottles will also be there. Out of all of these symbols, the crown is the most valuable.
Other than Alice's bonus, you will have Caterpillar Bonus Bubbles as well. The caterpillar appears on the right-hand side of the reel, and it will blow any of the Bonus Bubble on any of the spins. After that, they occupy the area above reels 2, 3, and 4.
Features:
10x multiplier
Impressive cash prize
Jackpots are progressive
There is a Drink Me Potion that allows Alice to grow
2. Angel or Devil
The all-new slot game by Ash Gaming, Angel or Devil offers five reels and 20 paylines. This game is impressive and gives the required gambling thrills to people who can't get enough of online gambling games. The theme looks attractive, and the graphic and vivid colors of Angle or Devil makes this game quite enjoyable to play.
You can change the background of the game between fiery hell and blue sky. The game showcases an angel right on the top left corner, while a devil on the right. The game offers free spins. Players can also participate in the free spins event to win free spins as well. If three devil or three angels appear on reels 2, 3, and 4, then you will automatically receive free spin sessions.
This slot game is compatible with both Mac and Windows, and this web-based game needs no downloading. This interactive game will keep you busy for hours. It offers a wide range of coin values; you can choose between low and high volatility slots. The least that you will spend is €0.40, while the max is €200.
Features:
Autoplay function
You can change the background color
Free spins and free spins bonus event
Compatible with both Mac and Windows
3. Time for a Deal
The fun graphics of Time for a Deal is shot in an interactive TV studio with lots of lights, smoke, and camera all around. There are five reels and 25 playline. The host of the game Roger keeps the slot game enjoyable. Roger can serve many prizes, which may include random deals and even free spins. 
Roger will give you an offer of instant cash win or else a guaranteed win. The choice is all yours. If you see the logo of Time for a Deal, then it means you have acquired the deal card. The wild replaces everything other than the bonus. If you get 3,4, or 5 times Time For A Deal Logo in a line, you are on your way of making 4,20, or 80 times more your stake. 
Time For A Deal Logo can be played both on Mac and Windows computers. The game also features multiplier mode and re-spin feature as well. Plus, there are several other bonuses to win. Time For A Deal Logo also provides progressive jackpot and many impressive bonuses. 
This well-designed online slot game looks like realistic TV game shows. The game is easy to understand, and every rule is indicated right at the bottom of the game. 
Features:
Roger is the free spin symbol
Time For A Deal Logo is the wild
Autoplay button
Tons of bonuses
Mobile phone compatible
4. The Winnings of OZ
L. Frank Baum's novel inspires this slot game's theme. The 3D graphics of The Winnings of OZ look impressive, and the soundtrack of this slot game is quite magical as well. The Winnings of OZ is full of adventure and mystery. You will get to play a 5-reel and 25 playlines slot game. 
There are many special symbols that will let you earn more, free spins, progressive jackpot, and several bonuses as well. You will get to see a lot of familiar icons from the original novels, such as the Tornado, Dorothy's slippers, and much more! The wild is nothing else but the logo of The Winnings of Oz. 
There are various bonus features also. You will have free spins that get triggered when you see a witch symbol appearing on the reels 2, 4, and 5. If this happens, you may get the chance to earn up to 1,000 times what you initially invested. 
The design of The Winnings of OZ looks neat and very simple. If you have a Flash Player on your computer, you can start playing the game right away. 
Features
User-friendly
The game offers tons of bonuses
Free spins are there
3D graphics look amazing
Mac-friendly online slot game
Parting words
Go through each of the online slot games by ash gaming slots because all of them are different and are inspired by distinct exciting themes. You will have a never-ending thrilling time trying your luck playing these impressive slot games.
Our Most Popular Slots Articles