BetMGM Became а Partner With TAPPP to Introduce Retail Gift Cards in the US
September 15, 2021
Matt Speakman
BetMGM, the iGaming and online sports betting brand, has partnered with Online Payment Services TAPPP to bring branded gift cards to market before the NFL season. Gift cards are available to buy now, and its price range is about $25 to $50 in 8 states and 6,000 retail locations in the United States.
Just in Time for the Start of the NFL Season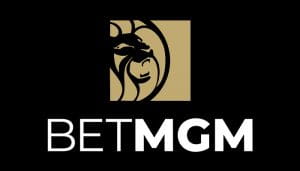 BetMGM Gift Cards is available in 8 states that approve sports gambling. The Gift Cards will sell by famous networks such as Kum & Go, Dollar General, Sheetz, Speedway, and others. These cards also carry a $ 10 bonus. According to the news, the organization plans to expand and introduce its offerings in new regulated regions and states, for example, Washington, DC.
Gift cards are a feasible business strategy that goes beyond sports gambling, as the shopping season is coming for the upcoming holidays. If buyers select a minimum of one gift card, BetMGM can guarantee access to a multi-billion dollar market. In addition, BetMGM is also following the strategy of InComm Payments and DraftKings, which released their first gift card in December 2020.
DraftKings is also following the gift cards strategy to support the casino and gambling business in different marketplaces. One of the benefits of using a gift card is a safer deposit. Head of Payments at BetMGM Maria Tomlinson said customers have regularly asked for an effective method to support their accounts.
BetMGM Gift Cards to Reduce Friction When Making a Deposit
Deposit errors are often perceived as inconvenient by customers. Tomlinson also said that during the football season, they are delighted to present an option that allows players to fund their BetMGM accounts quickly and securely, avoiding mistakes when making a deposit.
Sandy Agarwal, Founder, and CEO of TAPPP, greeted the chance and stated that BetMGM is synonymous with online gambling in the United States. He also says BetMGM is the ideal ally for the organization to make gambling and iGaming more friendly to everyone.
Expanding funding opportunities for gambling enthusiasts is an important method to improve the BetMGM experience. The director also said he believes gift cards will assist in resolving some of the deposits problems users often have when they do so.
Great Opportunity to Get a Gift Card for BetMGM
In the highly competitive online gambling industry, user loyalty is supreme for bookmakers. One way to do this is to make it easier to open and fund your account. Gift cards can be one great way to do this.
In fact, gift cards are a great market, especially online cards. The sale of gift cards in onsite stores is increasing by 6% annually. However, this is minimizing by the fast-growing of the online marketplace. According to Rise.ai Inc, retailers sold 114% extra online gift cards than in the same period last year, and earnings were up 65%.
BetMGM, an association of Entain, and MGM Resorts International does not specify e-gift cards in its announcement. Competitor DraftKings is also offering gift cards at retail.