Daily Fantasy Sports Guide Low-Down, Strategy and the Best Sites for 2021
Daily fantasy sports are much more than a fun pastime you can tease your friends about. It's a legit form of betting whereby you can earn money on the side if you make an effort to learn how it works. We are here to help you do just that.
We do you one better in our daily fantasy sports guide, by showcasing the best operators.
The first thing we are going to do is set a reference point by showing you what the best daily fantasy site has to offer. Believe it or not, you are entitled to a welcome bonus when you register an account.
Here are some facts about the welcome bonus of the top daily fantasy sports website:
Top Offer
20% up to
$500
1st Deposit Bonus
We are promoters at DraftKings. Min $5 Deposit. Bonus requires 25x play thru. Eligibility restrictions apply. See DraftKings.com for details.
What is Daily Fantasy Sports (DFS)?
The question 'what is daily fantasy sports' is quite a popular one and answering it in a satisfactory manner takes some doing. Good thing, it's a labor of love for us and we are ready to go the distance answering it. The guide will take you through all you need to know. There are four main aspects to this type of betting, and we cover all of them to the best of our ability. We are going to talk about rules, terminology, sports choice, and ranking all that seen from the angle of daily fantasy sports. Use the quick navy to jump to what interests you the most.
Daily Fantasy Sports Guide –Basic Rules
Before even opting in a single DFS competition, everyone would like to know what the rules of it would be and how the winner will be decided. You will find that the basics are not so hard to learn, but you are also going to experience deviations every time you switch to a different sport or competition. The most commonly seen rules at daily fantasy sports sites.
Contests are settled within a day or a week, depending on whether they are held on a daily or a weekly basis.
To get started, the participant must create a line-up, choosing players from the player pool. The budget is preset in salary cap competitions.
The points of participants are accumulated based on the performance of their line-up. Get familiar with how points are awarded before starting to play.
You can change your line-up, either daily or anytime you want, depending on the sport of choice.
Cash prizes are paid as soon as the contest ends.
Bonuses you've claimed will probably have wagering requirements.
Those are the usual terms on which you can play at the best daily fantasy sites. If certain modifications exist, they will be minimal. What you should remember is that you can and should change your fantasy team every so often. This is maybe the best daily fantasy advice we could give you.
Sport Types
What is daily fantasy sports without the world-famous sports and players? We'll now give you direct daily fantasy help by means of short instructions for the ten most common sports. There is a short description on the right-hand side of the table to give you an idea what to expect from each.
| Game Type | Explanation |
| --- | --- |
| Fantasy Football | The challenge is to draft the best possible line-up of NFL players while staying within a preset salary cap. If you choose players who perform, you are going to rack up points and be on your way of becoming the winner of the competition. |
| Fantasy Basketball | You don't need to finish first to win a cash prize, nor do you have to make a long-term commitment with your line-up. Choose an initial team of eight players to get started. When your players make good plays, you earn points. You can change your eight every day as you want, as long as you stay within the salary cap. |
| Fantasy Baseball | For this one, you will need to draft a squad of two pitchers and eight batters without exceeding the salary cap. Then comes the waiting game. You wait for your players to make good plays, which, in turn, will earn you points. Points are awarded for things like hits, RBI, runs, homers etc. |
| Fantasy Golf | Want to spice watching golf up a bit? All you need to do is choose your dream team of six golfers and have your fingers crossed they will do good. There is a salary cap that is going to make your choice a little harder. When your players make birdies, eagles, bogeys and other plays you earn points. |
| Fantasy Hockey | Pick eight skaters and a goalie from the pool of players and make sure to stay within the salary cap. Look forward to your line-up, making the right plays as this is going to earn you points for the DFS competition. For example, goalies get you points by making saves. |
| Fantasy College Basketball | Participants are asked to create a line-up of players from the player pool without their spendings going over the salary cap. There is a scoring table according to which the points accumulated by each participant are calculated. Triple-Double and Double-Double award the most points. |
| Fantasy MMA | Rules are very simple. You are given a fixed budget to gather a team of six fighters. Choose wisely, as their performance will be what decides whether you win the competition or not. The most points are awarded for a 1st Round Win, followed by the points for 2nd Round Win. |
| Fantasy Soccer | Make a line-up selecting from the pool of players. Mind the salary cap when choosing. Forwards cost the most but also are most likely to score points because of the way points are awarded. 'Clean sheet' bonus is also awarded if your team holds their opponent without a goal. |
| Fantasy Tennis | Draft a line-up of 6 tennis players from the pool of players to get the show on the road. That includes male and female players. Then, it's all in the hands of the athletes you've chosen. If they win games, sets, and matches, your fantasy points will go up. |
| Fantasy League of Legends | As always, you start by choosing a team. Select a team captain, keeping in mind they will cost 1.5x salary but will earn 1.5x fantasy points. As for the game itself, everything is taken into consideration when points are calculated – player kills, assists, last-hitting, baron kills etc. |
In general, what you need to make a note of is that it all comes down to what selection of players you are going to make. Try to choose promising-looking players who are not yet a full-blown star. Those you can buy at an affordable price and they will be a tremendous help to your daily fantasy sports team.
Common Terms
To stay on top of things, you will need to acquaint yourself with the language of daily fantasy sports. At first, some terms might not make sense to you, but we promise that their meaning will dawn on you soon enough. Especially after you give the explanations below a look.
Rake – The rake is how the daily fantasy sports operators make a profit and stay in business. It is a small percentage that is withheld from the buy-ins of players so that the operator can pay itself.
Line-up – The squad of sportsmen each participant has to select in order to opt-in a any of the DFS contests. The performance of your line–up is instrumental to the amount of DFS points you are going to earn
Salary Cap – At the beginning of each contest, when line-up is selected, you will notice that your freedom to choose players is limited namely by the salary cap.
Contest – Daily fantasy sports competition over a given period of time, where participants' points are compared at the end so as to determine the winner.
Head-to-head – a type of contest that pits two players against each other to compete against a cash prize amounting to roughly double the size of your buy-in.
Late Swap – is a feature that is not available everywhere. It enables you to do a last-minute substitution just before the game starts.
Multi-Entry – If a contest allows for multiple entries, that means a daily fantasy sports player can opt-in more than once, each time with a different line-up.
There are even more useful terms, but those require an in-depth understanding of the different daily fantasy sports strategies which compelled us to not include them for now. We will take it one step at a time and introduce the way rankings work in the next paragraph.
Daily Fantasy Rankings
Daily fantasy rankings are based on players' line-up performance in each respective competition. Make sure to consult the scoring table of a given competition before making a commitment. The scoring table reveals how points are awarded during play. The system is different for every sport. You need to stay aware that your line-up can earn you way more points by accomplishing certain achievements. Examples are 'clean sheet' in soccer, clean set in tennis, win by a knockout in boxing and MMA. You'd want to include athletes that have those tricks under their sleeve.
How to Play Daily Fantasy Sports
The best daily fantasy sports sites keep formality to a minimum so that you can jump right into the action without unnecessary delay. Breeze through registration, fund your account and start playing – it doesn't get any simpler than that. Let's take a look at the exact steps you need to perform.
Register at a legit daily fantasy site and verify your account by means of email or phone.
Fund your account by making a direct deposit via one of the accepted payment methods.
Choose what sport you'd like to compete in.
Pick a contest that hasn't started yet. Mind the buy-in, rules, and duration when you pick.
Opt-in if happy with the terms and conditions.
Select the line-up that gives you the best chance to win the contest.
Don't forget to make changes in your line-up every week as the competition progresses.
The steps we have included work for all types of sports and contests. Small deviations usually occur in how big the line-up should be or the salary cap. However, those differences are not difficult to account for, once you are familiar with the basics.
The Different Daily Fantasy Sports Leagues
Today's daily fantasy websites are able to accommodate many different types of players by dint of the sheer abundance of sports and leagues. That's a major reason bettors choose to get started with DFS in the first place. It's true, there is something for everyone. It wouldn't be much of a daily fantasy sports guide if we didn't talk about the eight most popular sports players can bet on., right? That is what we will discuss next. Knowing just sports is not enough – we wil take a look beneath the surface to see what leagues and divisions are covered.
American Football

It goes without saying, the NFL is the main focus of the DFS sites worth their salt. Aside from the NFL, very popular are the simulated American football games. One such tournament is Madden NFL 20. That's actually a live stream that substitutes for the live events. But it, nonetheless, gets daily fantasy football coverage.
Basketball

NBA, WNBA and Simulated Basketball are the three avenues a daily fantasy basketball enthusiast can explore. Olympic games and world cup events are also accounted for. The typical buy-ins range goes from $0 to $200+. In a free contest, first place prize is usually tickets to a paid contest, so it's worth the try.
Soccer

Since soccer is a worldwide phenomenon, you get to choose from a number of leagues, among which are the EPL, MLS, Serie A, LaLiga, Premier League, and Bundesliga. That is, as you very well may know, the most elite championships from Europe and the United States. Tickets price ranges from $0.25 up to $10, 000.
Baseball

The Korean baseball organisation (KBO), and Major League Baseball (MLB) is what we saw on offer at the time of writing. This doesn't mean that other leagues are out of the question, but one thing is for sure – MLB is always heavily emphasized. About 90% of the competitions are dedicated to the Major League Baseball.
Top Daily Fantasy Site for Sports Selection:
Top Offer
20% up to
Up to $500
Welcome Bonus
We are promoters at DraftKings. Min $5 Deposit. Bonus requires 25x play thru. Eligibility restrictions apply. See DraftKings.com for details.
Golf

If you are an ardent golf bettor, you should know that the PGA provides the most action for the daily fantasy sports fans. Nearly all competitions of the golf section are PGA-related. There is a possibility to play high stakes as the buy-ins can get as high as a $10 000. Quite fitting for a sport of the rich such as golf, isn't it?
Ice Hockey

It comes as no surprise that the biggest hockey league – the NHL – takes center stage at the hockey segment of the best daily fantasy sports websites. The number of competitions isn't as big as the other sports, but the betting limits you can find are diverse enough to allow both recreational and pro players to participate.
NASCAR

It's self-explanatory why this category of contests focuses only NASCAR races. As a consequence of that, searching and opting in contests is quite straightforward, there just aren't very many of them. Due to the limited choice, the entry fees of the available contests will usually be in the $5 to $12 range so as to be affordable for more bettors.
MMA
The varied MMA contests will have you choose from a list of fighters including N. Wood, R. Emeev, A. Gustafsson, N. Dalby and many others. Those are the four fighters with the highest DFS salary. As far as contest types go, you will be able to find such with as many or as few entrants as you like. The same goes for entry fees.
Esports

League of Legends and CS:GO are the two Esports that steal the limelight, so it comes as no surprise their tournaments will receive more DFS coverage. Depending on the current availability, you should be able to enter contests dedicated to real-life events such as DreamHack Open, LPL, ESL, the world championship, and more.
Daily Fantasy Advice: What Strategy to Use?
There's hardly any shortage of daily fantasy advice on the web, but we thought we could give our own take on that. We've already shown you the ropes, so now it's time to work out a good approach that will serve you well when you start competing against other players. You can call it a 'daily fantasy strategy' if you will. So, the real question is how to devise a successful strategy? We broke down the whole process into four segments starting from the very beginning, namely, creating the line-up. Let's see what we have in store for the rest of this section.
Daily Fantasy Line-ups: How to Pick the Best Players
The very first thing you need to ask yourself is what guiding criteria to utilize when you create your daily fantasy line-ups. That would depend on the scoring table of the respective competition. See what skill moves or plays award the most points and choose your team based on that. Here's our to tip.
Going for the well-paid sportsmen just doesn't tally with what we are trying to do – namely, to win the contest. How many of them rest on their laurels and how many are actually performing up to scratch? A good way to look at it from a DFS perspective is to analyze the results from the last five matches. And rest your decision on that. In doing that analysis, you will have a more clearer idea of how to go about making the daily fantasy picks you need. However, there is something else; the up-to-snuff DFS players lean on to be their guiding principle of creating a line-up. They read scout reports, or the next best thing – the news.
Reading the opinion of pundits can provide quick general guidelines for you to follow. We recommend you spend a bit more time and start reading match reports and statistical analysis. Soon enough, you will start connecting the dots and come up with your own game plan.
Daily Fantasy Sleepers
The concept of daily fantasy sleepers is sometimes misunderstood as 'a shot in the dark', but that can't be further than the truth. Those are well-calculated moves based on a loose prediction about how things in the league will go. A long-term investment if you will. However, everything has to fall into place for those picks to yield good result.
There is an abundance of sites out there that are filled to the brim with good advice for sleepers. If you need inspiration to get your brain ticking, it shouldn't be very hard to find it. Of course, you could read our dedicated sports betting guide if you take an interest in wagering on particular sport.
Tools and Best Practices
Daily fantasy sports isn't rocket science, but a scientific approach proves useful sometimes. Instead of going with your gut, you could tap the utility and database of online tools that can create custom DFS models, and employ advanced strategies for building line-ups. The said tools are invaluable for providing on-point daily fantasy help
The DFS tools and new practices are quickly changing the game, making it kind of difficult to keep up even for someone up to the challenge like us. It is a useful practice, however, to stay posted on the new features that come out just in case there is a revelational, new method of doing things.
Software and Algorithms
The top daily fantasy sites are jampacked with features that bring the whole user experience to new heights. Without completely reinventing the concept, these features let users customize their experience to their own liking. The cluttered interface might be a bit of a shocker for the first-timer. Fear not, the daily fantasy software and algorithms were made from users for users and wrapping your head around it, isn't the hardest thing to do. We can't give you specific advice, because the software is so similar, yet so different on many counts. Here is some general advice though.
The development of software for this type of betting takes thousands of hours of strenuous work and analytics know-how. Do yourself a favor and make sure you use what's been given to you to its full potential. If you feel overwhelmed at the sight of the interface, maybe take a step back and start from the FAQ section.
Projections and Stats
If you are the type that struggles to sit through a simple presentation, imagine how tedious it would be to spent hours sifting through statistical data. There is a better way! As always, let computers do the heavy lifting. You will be surprised just how many things can stats-analyzing software handle. Projections and stats are right up the alley of the best daily fantasy tools. If you don't have the time to do things yourself, by all means, feel free to seek out expert help such as the one we can provide ourselves. On a general note, it's worth doing a little digging just to get the hang of how things in the league work.
Projections and more statistics are exactly what the daily fantasy websites needed. Just be sure that you use a trustworthy source of information that takes into account the changes on the best operators' platforms. Otherwise even if accurate, the advice won't be practical or of any use at all.
Daily Fantasy Podcast and Social Media
Pre-match talks and interviews are not just to get you in the right mood for the big match but also an arena for specialists to kick around ideas and speak their mind on game-related topics. Now Imagine how much more useful a podcast dedicated to daily fantasy sports will be to bettors. There are a couple of podcasts worthy of mention covering all the daily fantasy sports and leagues we mentioned previously. Listening to those, you will hear the latest and most important updates on the sports you follow, seen through the lens of a DFS expert.
We like the general idea that DFS podcasts revolve around and would recommend them any day. Not only as an information source, but for improving your game as a whole, they can prove an invaluable ally. Don't think twice about it, tune in right away – the benefits are too many to neglect.
Top 5 DFS Tips for Beginners
No matter what the level, there's always room for more daily fantasy tips and we are looking to deliver on that, right here in this section. If you've read everything up until now you should have enough of a heads-up as to what to expect. However, let's take it one step further with some advice for beginners.
| Daily Fantasy Variant | Definition |
| --- | --- |
| Pick a sport that streams live action in your region/country | This one is self-explanatory. You'd want to be able to watch how your daily fantasy line-up of athletes performs so as to make amendments and fix flaws in your selection if necessary. |
| The Good line-up is of the essence | Remember that in order to earn points, your team has to make good plays. For this to happen, you need to put in the work and thought into creating the line-up. If a beginner, but still eager to try – it's not a shame to let the software pick your team. Stay up-to-date – Be it features or sports news; they are both instrumental to your dream team's success. The DFS platforms are subject to improvement all the time so be on the lookout for updates in that regard too. |
| Stay unbiased | This is maybe the hardest part for the true sports fan. Stay at an arm's length from your emotions when you manage your daily fantasy sports team. Square yourself with empirical data and not your emotions. |
| Hear from the Pros | It's been a recurring theme in this overview, but we will stress it once again. Expand your point of view with different opinions, preferably those of DFS experts. The Internet is home to a lot of quality podcasts and projections websites. |
And so, following the above guidelines is not enough to make it as a successful DFS bettor, it's all in the execution and staying conscious of the developments in the league you are in. If you are a technologically minded bettor, you could make use of software and advanced tools to step it up a notch.
Daily Fantasy Picks: How Not to Do It
You should, at all times have a daily fantasy strategy to abide by not only to reduce confusion but to straight-up avoid costly mistakes and annoyance that could tilt you off. There will be trade-offs when you choose to go down a certain path, but at least you will steer clear of the, already mentioned, mistakes. This is daily fantasy sports betting done wrong.
Mixing in emotions – Remember that daily fantasy sports is not a fan site dedicated to your favorite sports club or athlete. You won't get points for picking your own favorites, but when your line-up delivers.
Don't check the scoring table – Although the winning conditions are always one and the same – the player with the biggest score wins – scoring may be done differently in between contests. Make a mental note to check the scoring table before doing anything else.
Picking a season-long contest – Unless you expressly wanted to join that type of contest, we caution you against it. It's too long of a commitment. There are contests that pay off daily. They are the better choice provided that earning money is why you are participating.
Don't check the injury report – This is not even a hit and miss – it's a complete failure to have players on your roster that are out due to injury. Don't let that happen again – check the injury report 30 minutes before the first match starts and adjust your line-up if needed.
Ignoring the bookmakers – Never overlook the efficiency with which the experienced bookmakers are able to predict the course of action in sports events. What's more, they are pretty good at estimating the number of points scored, and consequently – the players that are likely to score.
It goes without saying, that success in keeping these common mistakes out of your routine will promote healthier decision-making and better daily fantasy picks. To the opposite, failure to keep those at bay will only result in more disappointment and frustration on your way of becoming a better DFS bettor.
Responsiblе Gambling
It never ceases to amaze us how light-heartedly some punters seem to forget that daily fantasy sports has a gambling element to it. This always calls for a more responsible approach. There is much truth to the words 'when the fun stops stop'. Try to keep it fun and don't bet more than you can afford to lose.
NCPG
GamCare
GamStop
Responsible Gambling Council
BeGambleAware
eCOGRA
International Betting Integrity Association
The Best Daily Fantasy Sports Sites
Now that you are on the right track to getting the hang of DFS, you might want to consider joining one or more of the best daily fantasy sites. We have our list of recommendations just below this paragraph. Those are trusted sites with welcome bonuses and many contests where both beginners and experts are welcome.
Here are the Top daily fantasy casinos for 2021:
Last updated: February 24, 2021
Daily Fantasy Site
Welcome Bonus
Pros and Cons
Test Score
Trusted Link
Terms

Yahoo Sports

1,000
Lots of Contests

,

Easy To Use Interface

,

Only 6 Sports Available

4.95/5
www.sports.yahoo.com
General Terms and Conditions apply to this first deposit bonus at Yahoo Sports. For more information check sports.yahoo.com.

Monkey Knife Fight

$5
9 Different Sports

,

Great Graphics

,

No Mobile App

4.90/5
www.monkeyknifefight.com
General T&Cs Apply. Min $10 Deposit. Bonus requires wagering. Eligibility restrictions apply. See MonkeyKnifeFight.com for more details.

DraftKings

$500
Many Contests

,

Suitable for High Rollers

,

Only One Motor Sport

4.85/5
www.draftkings.com
We are promoters at DraftKings. Min $5 Deposit. Bonus requires 25x play thru. Eligibility restrictions apply. See DraftKings.com for details.

Bethard

$250,000
Covers 8 Sports

,

Has a Sportsbook as Well

,

Unconventional Design

4.75/5
www.bethard.com
Full T&Cs apply. 18+. New customers only. Select welcome bonus form deposit menu before first deposit of minimum £20. For every £100 wagered £5 will be credited. Max. bonus is 50. Wagering on sportsbook must have odds of minimum 1.80. Offer does not apply to wagering on certain games. Full Terms and Conditions apply.
So, what's in it for you? Aside from playing at a licensed operator, you will gain access to the best promotions and contests there are. Typically, the top daily fantasy sports websites, have a welcome bonus to greet you when you sign up. More about the perks involved, in the following paragraph.
Daily Fantasy Sports Bonus Offers
To celebrate their new betting account, new players are entitled to a one-time welcome bonus when they register at a top-rated operator. A bankroll boost like this one puts you in a favorable position where you can play more contests and learn what works and what doesn't, faster. With a good-size welcome bonus, you will have the wind at your back no matter what contest you decide to opt-in. Here is how a simple first-deposit match bonus works. When you first deposit, a given portion of your money (usually up to 100%) will be matched in bonus money. Here are the top daily fantasy bonuses:
| Daily Fantasy Site | Bonus | Type | Promo Code | Min Deposit | Validity | T&C |
| --- | --- | --- | --- | --- | --- | --- |
| Draft Kings | Up to $500 | 20% Match Bonus | Not Needed | $5 | 90 days | We are promoters at DraftKings. Min $5 Deposit. Bonus requires 25x play thru. Eligibility restrictions apply. See DraftKings.com for details. |
| Bethard | $250,000 | Guaranteed Prize Pool | Not Needed | N/A | N/A | Full T&Cs apply. 18+. New customers only. Select welcome bonus form deposit menu before first deposit of minimum £20. For every £100 wagered £5 will be credited. Max. bonus is 50. Wagering on sportsbook must have odds of minimum 1.80. Offer does not apply to wagering on certain games. Full Terms and Conditions apply. |
If you think the idea of a deposit match bonus is a well-received one you are going to like this concept too. Some operators give contest tickets to their new customers right off the bat, as a warm 'welcome'. Here is what else you can benefit from as a customer of the best daily fantasy sites.
The Best Daily Fantasy Apps
Much like with the other forms of online gambling, daily fantasy apps do exist and central for the streamlined user experience. As it stands, the apps of this variety are web-based for the most part. Every so often we stumble upon native applications in the App Store, but those are a rare sight.
Top Offer
Shared Bonus Pool of
$250,000
For All Users
Full T&Cs apply. 18+. New customers only. Select welcome bonus form deposit menu before first deposit of minimum £20. For every £100 wagered £5 will be credited. Max. bonus is 50. Wagering on sportsbook must have odds of minimum 1.80. Offer does not apply to wagering on certain games. Full Terms and Conditions apply.
It's fair to say that playing daily fantasy on mobile tends to be a tad more convenient than the desktop experience. There's no room for preferences or taste here, it's pure practicality that wins the bettors over. All the best daily fantasy apps on the market:
Draft Kings (Android & IOS)
Bethard
1xBet
Yahoo Fantasy
Fan Duel
Paddy Power Fantasy
The best daily fantasy sports sites were made in mobile-first fashion, making them a pleasing to the eye, fast-loading platforms for mobile device users. Only to add to the list of virtues comes their excellent Android and iOS compatibility. That is, provided that you play in a contemporary web browser.
Payments
In a game of real-money betting such as DFS, it's often insisted that being extra careful how you move your money around is very important. We thoroughly agree and so do the best operators in the business. They let you choose from a carefully selected list of safe payment methods for your deposits and withdrawals. Probably every frequenter of the daily fantasy websites already knows about PayPal, and how it is safer and faster than other platforms for online payment. We will spare you the pep talk by simply saying that it delivers on all those claims. Here is the top DFS site accepting PayPal.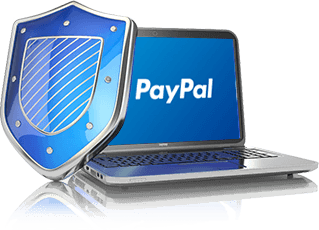 PayPal Deposits
20% up to
$500
On First Deposit
We are promoters at DraftKings. Min $5 Deposit. Bonus requires 25x play thru. Eligibility restrictions apply. See DraftKings.com for details.
This Ewallet affords users the ability to deposit instantly to their betting accounts and to withdraw money from there just as easily and quickly. Other Ewallets with similar capabilities are accepted too. Simple card transfers can do the trick as well. It's up to you what means of payment you are going to choose.
Best Rated Newest Daily Fantasy Sports Sites
Every now and then a new DFS site pops up out of nowhere, but they rarely come close to disrupting the market with a new concept. Still, some of them present a solid opportunity for wholesome gambling, so we can't stay indifferent to the new names in the industry.
Top New DFS Site
Shared Prize Pool of
$250,000
For All Customers
Full T&Cs apply. 18+. New customers only. Select welcome bonus form deposit menu before first deposit of minimum £20. For every £100 wagered £5 will be credited. Max. bonus is 50. Wagering on sportsbook must have odds of minimum 1.80. Offer does not apply to wagering on certain games. Full Terms and Conditions apply.
The operators that are new on the market have merit in that they are often able to come up with a fresh approach and sometimes manage to surprise their clients with exclusive promotions and bonuses. All things considered, it's worth giving them a look. list of top newest daily fantasy sports sites:
FansBet (Good Customer Support)
FantasyDraft (Big Payouts)
Daily Number (Top-Rated Fantasy App)
Monkey Knife Fight (Easy Withdrawals)
It's sites like those that give a new lease of life to daily fantasy sports. They draw on the experience of established brands to make things that much easier for the user. What's more, those new generation DFS sites come up to the standard for mobile compatibility and online security.
Legality: Where is DFS Allowed?
Most of the countries in Europe either already have or are in the short strokes of establishing their first daily fantasy sports legal sites. There, the legal age for this gambling segment is set at 18 years, with the exception of Spain, Greece, and Denmark. In the US, one can only gamble after the age of majority.
| Country | Legal Age | Daily Fantasy Sports | Sports Betting | Taxes on Winnings |
| --- | --- | --- | --- | --- |
| USA | 21 | Legal | Illegal | Not in All States |
| UK | 18 | Legal | Legal | No |
| Canada | 18 | Legal | Legal | Depends |
| Australia | 18 | Legal | Legal | No |
| Spain | 21 | Legal | Legal | Yes |
| Greece | 23 | Legal | Legal | Yes |
| Denmark | 21 | Legal | Legal | No |
It's for reasons like the enhanced security that the best daily fantasy sites earn the trust of millions around the world. They also take strong exception to underage gambling and strive to remain compliant with the laws of the relevant jurisdictions. Don't be surprised when you are asked to verify you are of legal daily fantasy sports gambling age.
Daily Fantasy Sports Taxes
For the majority of countries, DFS winnings don't tick the box under the category 'taxable income'. That's great news and all, but not if you live in the US, or Spain for that matter. Sure, there is a maximum winnings threshold that you need to stay under if you want to avoid paying taxes. Why is that most countries are reluctant to introduce daily fantasy sports taxes? Well, the fact this is a game of skill more than anything else, advocates in favor of practitioners. You can make a strong case, however, for why the punters who gamble regularly and rake in sizeable winnings should be compelled by law to pay taxes on their winnings. As it stands, the DFS scene is clear of discriminative rules and heavy taxation. If you happen to live in one of the countries that winnings from daily fantasy sports, don't worry about filling in forms or contacting the correct authority. All legal DFS brands that operate by the numbers, know the drill very well and will guide you through the process.
Trivia and Stories
There is more to daily fantasy sports than it looks on the outside and maybe even more than we can possibly tell you about in a single overview, but we will do our best. In the following paragraphs, you will find out more interesting and maybe even – little-known facts about this form of betting.
Daily fantasy Sports vs Traditional (Season-long)
It's called 'daily fantasy sports' as opposed to 'fantasy sports' for a reason. Maybe you didn't' think about what the differences between the two may be? We asked ourselves this question already and compared the two. In case you needed some clarification yourself, look at the table below to see what our research produced.
| Daily Fantasy | Traditional |
| --- | --- |
| • Daily Competitions Are Available | • Competitions Are Settled in One Season |
| • Daily Lineup Changes Are Allowed | • Can't Change Lineups Daily |
| • Can Change Strategies Daily | • Stay Committed to One Strategy |
| • Good for American Football and Esports | • Suitable for Single-Player Sports |
| • More Betting Bonuses and Promotions | • Fewer Betting Bonuses and Perks |
The two styles of betting may seem like diametrical opposites, but, in fact, they have many things in common. For example, assembling the right line-up is always a good thing, regardless of whether that will be your team throughout the whole season or just for one day.
DFS vs Sports Betting
The close cousin of daily fantasy sports – sports betting – is a popular alternative staying truth to the common principle of betting on sporting events and getting paid for correct predictions. Why do you need to distinguish between the two? In order to leverage the specific features the daily fantasy sports sites have to offer. Here's a comparison you may find useful.
| Daily Fantasy | Sports Betting |
| --- | --- |
| • Bet Before the Match Starts | • Live Betting is Available |
| • Line-ups Can Be Changed | • All Bets Are Binding |
| • Compete Against Other Players | • Compete Against the Bookmaker |
| • There Are No Live Streams | • There Are Live Streams |
| • No Betting Systems Available | • Betting Systems Are Available |
The most noticeable difference is the ability to wager live, which is a hallmark feature of sports betting. Also called 'in-play', this feature is the most sought-after type of online wagering today. Apparently, another aspect where daily fantasy sports come up short is live streaming.
History of DFS
The daily fantasy sites have come a long way in the past ten years. It hasn't always been in this refined a form. A lot of changes along the way have shaped it up as what it is now. If you take to history and are a bit of a sucker for facts like us, use the chance to follow the timeline of events that made DFS what it is now.
Daily Fantasy Sports History Timeline

| Year | Event |
| --- | --- |
| 1990 | The first example of daily fantasy baseball and football. A joint effort of Lee Marc, Robert Barbiere and an ad agency produces something that is a close resemblance to today's DFS contests. Back then, the games would be published in newspapers such as the Detroit Free Press and Los Angeles Times |
| 2006 | NBC acquires Rotoworld – a fantasy sports website that also features news and headlines. Since Rotoworld joined NBC Sports Digital, the sites has grown dramatically. Nowadays it is one of the biggest draft guides on the web with detailed player profiles of over 500 player. |
| 2007 | Instant Fantasy Sports is established. Chris Fargis admits he drew inspiration from online poker. |
| 2008 | NBC Universal acquires Instant Fantasy Sports and re-brands it as SnapDraft. SnapDraft would later close down. The operator Fanball also shut down in June 2011 |
| 2009 | FanDuel is launched. Hubdub – a prediction market game based in Scotland – puts its spin on the daily fantasy sports services known then and tries to market its product as something new. |
| 2012 | DraftKings is founded. Shortly after, the site would skyrocket in popularity, becoming the second-largest DFS operator on the web. In time, it grew into an industry-leading service provider, and it was the first to branch out into Esports |
| 2015 | Yahoo! launches a paid daily fantasy sports service as part of its sports website. It would change forever how head-to-head contests work with an innovative side bets system. |
Market Size and Additional Info
The DFS market is big. More so in the US than in the UK. It's even bigger than you might thing. DraftKings has had tremendous success, followed closely by FanDuel. The two have been racing neck and neck, acquiring smaller companies and striking deals along the way. 2014 was a benchmark year for daily fantasy. Two of the top daily fantasy sites, DraftKings and FanDuel, made serious investments – $41 million and $70 million respectively, following that order. In recent times, the biggest deals DraftKings has made are with Caesars Entertainment, Buffalo Wild Wings, and Jagermeister. Staying ahead of the curve, in 2015 DraftKings became an official partner of UFC. That same year, the operator was first to add contests for the 2015 League of Legends World Championship. Together with FanDuel, DraftKings has made every effort to expand in Esports.
Daily Fantasy Sports Books
There's nothing quite like holding one of the top daily fantasy sportsbooks in your hands and planning your next move. This kind of books are even available for eReaders like Kindle. Not that changes things that much, but it's a sigh of relief for the modern bettor.
| Book Title | Author | Year | Amazon Score | Amazon Link |
| --- | --- | --- | --- | --- |
| Win Daily: Winning At Daily Fantasy Sports And Life | Mr. Jason Mezrahi | 2019 | 5/5 | Click Here! |
| Essential Strategies for Winning at Daily Fantasy Sports (Kindle Edition) | Kevin Bonnet | 2014 | 4.5/5 | Click Here! |
| Daily Fantasy Sports Unlocked: How to Win Big in the Competitive World of DFS | Eric Crain | 2020 | N/A | Click Here! |
| Dueling with Kings: High Stakes, Killer Sharks, and the Get-Rich Promise of Daily Fantasy Sports | Daniel Barbarisi | 2017 | 5/5 | Click Here! |
| Fantasy Football for Smart People: A Guide to Winning at Daily Fantasy | Jonathan bales | 2014 | 4/5 | Click Here! |
| Zcode Fantasy Sports Investing Bible: What You Ought to Know To Make Serious Money On Daily Fantasy Sports | Trey RIchards | 2015 | 5/5 | Click Here! |
| Professional Daily Fantasy Football (Kindle Edition) | Masaru Kanemoto | 2018 | N/A | Click Here! |
We deem a daily fantasy sports guide – in the sense of a well-written book – a good investment, so long as you have to time to put into practice the advice given there. Start off with one of the books recommended here. They have good reviews and are written by recognized writers.
Final Thoughts – Which is theBest DFS Site?
We certainly tried to cover every angle and make a one-of-a-kind daily fantasy sports guide. If anything, we gave it our all. Let's move on with the final evaluation of everything that's been said so that we can give you a final pointer which is the best daily fantasy sports site.
Top Offer
20% up to
$500
Welcome Bonus
We are promoters at DraftKings. Min $5 Deposit. Bonus requires 25x play thru. Eligibility restrictions apply. See DraftKings.com for details.
So much for the DFS world and the operators that are making it possible. We now want to move into a more broader topic – gambling as a whole. If you think you need a helping hand finding the Best Online Gambling Sites, don't hesitate to check out our guide.
FAQ
Staying informed is the best way of counteracting the pesky mistakes that even DFS regulars keep doing. In this FAQ section, we are going to go over things that have already been discussed on the page so jump-links to the corresponding paragraphs will be included as well.