BetMakers to Supply Horseracing Data and Live Streams to Pronet Gaming
May 5, 2021
Matt Speakman
BetMakers Technology Group Limited, an Australian game technology, and software company, has reportedly agreed to supply horseracing data and live streams to Pronet Gaming, a British iGaming platform provider.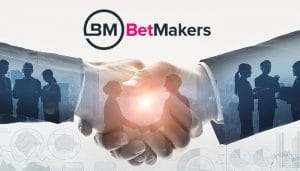 The Sydney-listed innovator will provide reports on nearly 250,000 races held in over 20 countries, including the United Kingdom, Australia, Ireland, and the United States, on an annual basis. According to the source, this new partnership will also provide the provision of details on harness racing and greyhound competitions, as well as live streaming from up to 2,500 races each week.
BetMakers Technology Group Limited, based in Newcastle, is said to have announced that its real-time horseracing coverage will be used for a variety of conventional fixed-odds and parimutuel sportsbetting markets, as well as more unconventional tote derivatives.
Pronet Gaming's advancements, according to the company, would enable it to diversify its offerings as it seeks to extend its global footprint, particularly in emerging markets in Africa and Asia, which have been rapidly expanding due to the continued deployment of advanced 5G mobile technology.
Pronet Gaming Will Use BetMakers to Deliver Single-Event Accumulator Bets
Pronet will also be able to use BetMakers Technology Group Limited's SameRaceMultis technology to deliver clients a variety of single-event accumulator bets, as well as dynamic race card material and extended racing style, according to Jake Henson, Chief Operating Officer for BetMakers Technology Group Limited.
"We are pleased to have advanced our integration with Pronet Gaming to the point where we can now launch a world-class racing book across its global network of platform clients. Its team and the product are first-class and we look forward to assisting it in growing new revenue streams for its clients," – said Henson.
Thomas Molloy, Sportsbook and Trading Director for London-based Pronet Gaming, reportedly stated that his company recently formed a presence in Cameroon through a partnership with local betting firm Winnerbet. He also mentioned that as a result of their collaboration, the customer has migrated to his company's website and integrated its full suite of web and retail solutions.
In addition, Molloy also added that they are looking forward to establishing a great collaboration with BetMakers Technology Group Limited and enter the horseracing market while providing a global racing product. He further added that Pronet Gaming's strategy is to provide their clients an exceptional product offers. Their aim is to continue providing the best to the industry by partnering with BetMakers Technology Group Limited.
More about the Companies
Pronet Gaming is a company that offers different types of gambling solutions such as online sportsbook, casinos, and retail. Their casino portfolio consists of more than 6000 slots from prominent gambling suppliers while their sportsbook solution has served over 35 000 live events from 65 different sports.
On the other hand, BetMakers is a technology and software development company offering wholesale racing wagering solutions and is a partner of many bookmakers from all around the world. Always striving to establish new partnerships, BetMarkers has decided to partner up with Pronet Gaming as well. The UK-based company Pronet Gaming recently established a partnership with the local betting company Winnerbet.