British and Irish Horse Races Will Join Sports Betting in Australia Sportsbet
December 28, 2020
Matt Speakman
As part of a new contract with the Australian horse racing industry, Sportsbet has entered into a partnership with SIS and RMG for Irish and British horse racing.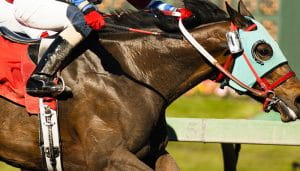 Australia's large horse racing fan base will soon see more Irish and UK horse racing content thanks to a multi-year partnership between RMG (Racecourse Media Group) in partnership with SIS (Sports Information Service) and Sportsbet, an Australian online sports betting company. It offers betting services to over 1.25 million customers. The company was founded in 1993. And since 2016 it has been owned by Flutter Entertainment.
RMG is the coordinating organization for 34 race circuits such as York, Perth, Aintree, and Leicester. The deal enables Irish and UK races to be streamed on Sportsbet's digital platforms, as well as live streams on the Tabcorp SKY Racing (TAB) network in the TAB app.
"Content for horse racing in the Ireland and UK and is Flutter's primary source of sales to countries around the world. We are delighted to provide Sportsbet's Australian customers with live streaming and additional content, "said Paul Witten, Chief Commercial Officer for SIS.
RMG Delighted to Partner with Sportsbet
Nick Mills, Chief Commercial Officer of RMG, said: "We are delighted to partner with Sportsbet and our long-term partner Tabcorp to support this partnership by expanding their SKY Racing channel. This is a very good chance to expand the range of our racetracks and make extra international income. "
Sportsbet CEO Paul Bittar was happy to work with RMG and SIS to provide fans with a high-quality live streaming service for British and Irish horse racing. Sportsbet already has a strong track record in Australia and can deliver content to millions of horse racing fans, also, to already well-known events like the Melbourne Cup, which sparked controversy this year.
The deal with RMG allows the platform to develop its strategy focused on high-quality racing content. More importantly, Sportsbet can help make the UK and Irish horse racing sustainable, according to Bittar.
With Australia's largest poker event, the Australian Poker Million Tournament, postponed due to the Covid-19 pandemic, bookmakers are heading towards good business. The reputable event that should take place has been postponed for an indefinite period, but it is not the only one: different events, including the 2021 Australian Open, has been delayed until the condition returns to regular. These solutions ensure the health and safety of the participants.
More About Sportsbet Australia
Sportsbet of Australia acquires Irish and British horse racing rights. This is a very good initiative by Sportsbet. Irish Racecourse Copyright Holder SIS (Sports Information Services) and British Alliance RMG (Racecourse Media Group) and have entered into an agreement with the Australian sports betting company Sportsbet for broadcasting, marketing content, and betting. In this way, Sportsbet can broadcast and offer bets on British and Irish races. Australian TV viewers will see more Frankie Dettori and other Irish and British stars.