DCMS Claims Only One-Third of Gambling Companies Received Government Support
July 6, 2020
Matt Speakman
A market survey commissioned by the Department of Entertainment, Media, and Sport (DCMS) reported that UK gambling companies have been split in their response to regulations on Coronavirus, with only one-third of the respective firms receiving government funding.
The survey by DCMS entitled The Coronavirus Impact Business Survey indicated that most of the gambling companies are land-based, but the specific details of who was surveyed have not yet been disclosed.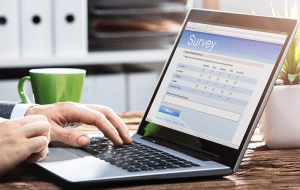 From the survey respondents, twenty operators had not signed into the furlough scheme of government. Three gambling companies had temporarily relieved of duty between 50% and 74% of staff, while 32 had done that between 75% and 100% of the staff.
Around 30 companies reported a 100% sales hit after the quarantine, in comparison to the 2 gambling companies that saw revenue grow or remain the same.
The other 14 gambling firms surveyed experienced a drop in revenue between 50 and 99%, while eight firms registered a drop in revenue between 1% and 49%.
Even 37 Survey Respondents Did Not Request Government Support
However, despite these numbers, 37 of the survey respondents made clear they had not requested support from the government or chosen to take any further measures to mitigate in comparison to 19 that had. England's betting shops were given the approval to reopen just a few days ago after being temporarily shut down in March.
Answering the questions on how long businesses estimate they can continue trading, 20 companies feared their business future was under threat. On the other hand, the other 20 stated that they were not worried about future trading.
Furthermore, nine betting companies approximated that they could continue trading for one to three months without any further government financial help. Around 20 of the bookmakers claimed they could continue trading with external funding for three to six months, while another 20 felt they could trade for more than six months. Unfortunately, five of them stated that they are not sure if they can continue to operate while they are closed.
Although DCMS 'survey is constrained by its pool of gambling respondents, the sector can expose the true effect of COVID-19 disruptions by releasing their temporary trading statements during the period June to July.
Industry analysts are expecting betting Plus to report their trading performance, after the global sporting calendar's three-month blackout.
COVID 19 Also Caused a Financial Crisis
COVID 19 is reported to first have appeared in November 2019 in Wuhan, China. After a while of only being present in China, the virus quickly spread all around the world. The World Health Organization then declared the virus pandemic and many governments from different countries of the world decided to take strict measures in order to protect public health.
Between those measures were the temporary shut down of many businesses including the ones involved with the gambling industry.
Considering that many companies have decided to reduce their working force as they have faced a tremendous economic crisis. The UK government provided financial help to some of them and only a few weeks ago it gave companies permission to reopen their doors.