Lottery.com Will Put 100% of Their Shares as There Will Be No Minimum Cash Obligation
November 25, 2020
Jessica Whitehouse
Since entering into a binding letter of intent (LOI) for a corporate merger deal with a special purpose acquisition firm (SPAC), Trident Acquisitions Corp., Lottery.com is set to become a publicly trading corporation on the Nasdaq stock exchange.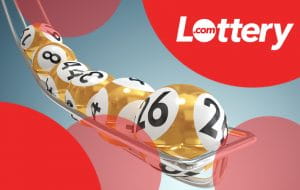 In the new deal, with no minimum cash obligation, Lottery.com stockholders will put 100% of their shares into the business combination. The companies are preparing to sign a final contract and are officially anticipating the corporate merger to conclude in the first quarter of 2021.
No guarantees may be provided that the parties can discuss and enter into a binding arrangement effectively or that the planned deal will be completed in compliance with or at all the terms or timeline currently contemplated. Any deal will be entitled to the authorization of the boards of directors of the two entities, regulatory and shareholder permissions, and other customary criteria.
More About Lottery.com
Lottery.com, founded in 2015, is the largest online and smartphone site for lottery play, providing official state-sanctioned lottery games in the U.S. and around the world, such as Powerball, Mega-Millions, and state games. 
Lottery.com offers official lottery games with improved sales and stronger compliance capability across its web portal, with the advancement of groundbreaking blockchain technologies, while simultaneously gaining untapped market share, like millennial participants. The network is already operating in the company's home state of Texas and nine other U.S. states.  Consequently, with accelerated international growth plans for next year, it is the only lottery network approved to offer Powerball tickets in 148 countries.
Lottery.com increased sales at an annual growth rate of 279% from 2016 to 2019.
The Statements of Chairman of Tribent and Lottery.com CEO
Marat Rosenberg, Chairman of Trident has recently stated in a press release that the platform is making a true revolution in the lottery industry as it is converting it into digital. Furthermore, she explained that Lottery.com has established a safe and secure mobile lottery platform that gives users the opportunity to access and play official lottery games on their mobile phones. The blockchain technology that the platform is working on will help it maintain an accurate ledger of each transaction and protect it from fraud. This is exactly why she believes in the bright future of Lottery.com
Tony DiMatteo, co-founder and CEO of Lottery.com, explained that since its establishment lottery.com aims to make a transformation in the industry with innovative technologies and reach potential customers through mobile lottery.
"We have already been successful in our mission, accelerating revenue growth each year, expanding our footprint, and making the lottery much more accessible to modern consumers through an easy-to-use and secure mobile application and core technology," – stated DiMatteo.
He further mentioned that while they are looking to continue capitalizing on current trends, they are optimistic that the business combination with Trident will provide them the necessary capital to speed up their growth and enter their next stage as a public company.
Lottery.com is considered to be the world's biggest provider of lottery data which range includes 400 digital publishers.