In US Online Poker Market, US Pokerstars Dominance
June 14, 2021
Scott Bowen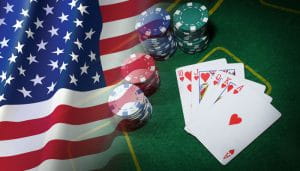 PokerStars is ranked among the top operators in the country's two largest US states when it comes to online poker and therefore is a leader in grouping players across national borders.
In May, PokerStars PA trend dropped when a fresh opponent entered the market, but then PokerStars took its place. PokerStars remains at the top of the ranking of US state-regulated operators. PokerStars MI saw a drop in attendance following renewed interest in the launch but has since rebounded and remained at second place.
Pokerstars Still Controlling Online Poker Markets in Pennsylvania and Michigan
Much of this benefit stems from its performance in new and large markets. From November 2019, it also operates in Pennsylvania.
The decline happened after the new entry to BetMGM PA Poker, although there seems to be no significant gain since the PokerStars drop.
The situation is very similar in Michigan as well. In fact, despite the falling cash game numbers after the launching in February, the number is approaching 250. What's more, it is considered to be the average double traffic on the market, BetMGM MI Poker.
Collectively, BetMGM USA poker facilities in New Jersey, Pennsylvania, and Michigan occupy at least 200 seats at a time, which is below a single PokerStars MI or PA poker room.
The current WSOP US / 888 poker network in Delaware, Nevada, and New Jersey is almost the same size with almost two hundred concurrent game points. PokerStars USA is almost 40% larger than the two networks combined.
Pokerstars USA: On the Road to Become America's Biggest Network
Last May, PokerStars brought together over 600 cash players simultaneously across three of their markets. Currently, these markets are divided into their own groups of players, but this may change soon.
The overall liquidity status in the United States has been in a legal vacuum for the last two years. The Justice Ministry's deadline is mid-June to file a petition, but the new government did not display any interest in further action.
The multi-state and organized online poker brand is its New Jersey competitor WSOP.com. It is licensed by Caesars and operated by 888poker software, and it splits the money between three state-owned markets that they created before the recent legal turmoil.
The current turmoil has effectively ruled out new entrants to the multi-state market, but that could change soon after the deadline.
SCOOP Success: Another Proof of PokerStars Power
In all three markets, SCOOP was leading with a total prize of over $6.35 million. In addition, around 115 000 entries were registered, and nearly 2 300 users took part in one of the three main events.
If they were combined, it would create huge series of poker, bigger than anything current regulated poker has seen in the United States.
On the other hand, it is currently not clear how and when the Wire Act situation will resolve. However, the good thing is that the Multi-state iGaming Agreement (MSIGA) is already being accepted, considering that everything indicates that there will be a rapid expansion of multi-state operations when it is permitted.