Indy 500 This Year Broadcasted Live by NBC After 3 Months of Delay
August 31, 2020
Matt Speakman
The running of the 104th Indianapolis 500 at the Indianapolis Motor Speedway just started on Sunday afternoon after it was slightly postponed. For those not familiar, the rising numbers of COVID-19 have obliged organizers to postpone the Memorial Day staple event and reschedule it for this weekend. With 235,000 permanent seats and around 400,000, the world's biggest athletics stadium is considering proposals to stage the event for a smaller crowd. Nevertheless, due to the increase of the number of cases of coronavirus forced IMS to abandon these preparations, ensuring the Indy 500 will go ahead without crowds this year like many other U.S. sports.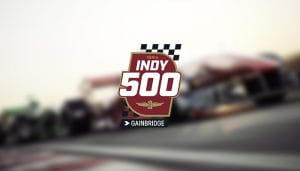 NBC is transmitting this year's race. Coverage for the pre-event starts at 13:00 ET and is scheduled to drop at 2:30 pm with the green flag.
It is not shocking to note that the race outside Indiana, where sportsbooks were first opened about one year ago, didn't provoke any betting interest.
The difference is much higher at DraftKings, Indiana's top sportsbook. The company said that 82% of the bettings taken on the competition took place in Indiana by Friday.
"The Indy 500 is dominating at BetRivers Indiana. Over 60 percent of our current handle for events on Sunday has been placed on the race. In our other markets aggregated, we see that the Indy 500 receives substantially less % of the handle. The Champions League final has dominated other markets instead," – stated Mattias Stetz, COO of Rush Street Interactive.
Dixon Is Favored By DraftKings at +400
Moreover, the sportsbook manager of the Caesars Entertainment-owned Indiana Grand Racing and Casino in Shelbyville revealed that he had been caught by surprise by the traffic that they had last weekend. He twitted that although the bet amounts were small, they were many.
According to the DraftKings, the 2008 champion enjoys sponsorship from 13% of DraftKings' bettors and has built almost a quarter of the pole.
Dixon is believed to be favored by DraftKings at +400, starting from the center of the front row.
The second most famous DraftKings option is the pole-sitter Marco Andretti, who will begin with Dixon, with 13% of the handle and11% of bets. Some of the top brands of open-wheel racing remain the Andretti team. The family has, though, only one Indian win of 500. He has reduced his chances on Sunday morning from +800 Friday to +700.
FanDuel Favors Dixon At +470 while Rossi Comes Second At +750
When it comes to FanDuel, Dixon is considered the most favorite one at +470 and commands the highest handle while Rossi is the second favorite at +750. Right after Rossi comes Andretti with more tickets than any other driver at FanDuel. He is in third place at +850.
The famous Indianapolis Motor Speedway is an annual automobile race located in Speedway, Indiana. This year the race hosted 33 drivers despite being delayed for three months due to the current pandemic of COVID-19.