Online Poker Has Increased Due to Lockdown
June 22, 2020
Scott Bowen
Online poker games can be offered in New Jersey, Pennsylvania, Nevada, and Delaware. New Jersey's online poker revenue increased to $5.2 million dollars last April, up from $1.57 million last year.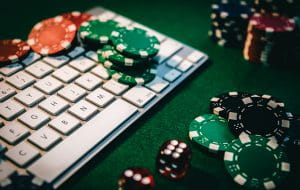 In addition, poker in Pennsylvania in April has set a record of $5.3 million, up 68% over March.
On obviously small numbers, Delaware has noted a good increase. Online poker revenue for April amounted to about $84,000, or 46% from March.
"There has undoubtedly been a resurgence in first-time player signups, which was surprising given our operations are relatively mature. We saw volume metrics traditionally reserved for the summer period when the offline WSOP recruits a large number of out-of-market players."- has stated in an email Ty Steward, a vice-president of Caesars Entertainment and an executive director of the World Series of Poker.
Compliant online poker sites have seen a business boom, as the April revenue numbers indicate. And poker websites that provide a platform for private games with money have also seen popularity rise.
Professional Poker Players Have Different View on Online Poker
Danielle Andersen a professional poker player explained that she hosts an Internet home game with people she knows and combines it with Zoom. Andersen and her friends live in Las Vegas to socialize when playing low-limit poker.
Andrew Brokos, a Maryland professional player, likes online poker but he also fits well at real tables. He paid five out of six years at the Main Event of the WSOP with three of the top 100 payday events. Brokos believe that when playing online he is not playing for real money as for him "money is exchanging hands".
There was a general success in the four states that have licensed online poker, the main question is whether there is sufficient momentum to make legal online poker faster.
Pennsylvania has a Cardroom for PokerStars and a WSOP online site will come soon, but there is no consensus to share the player pool with New Jersey, Nevada, and Delaware. Michigan is expected to launch online casino games early, including poker, but intra-regional joining other jurisdictions is forbidden, and West Virginia is too small to have a significant impact on the overall pool of players.
Only Four States in the Country Can Legally Offer Online Poker
The reason why online poker became so increasingly popular lately is due to the new coronavirus known as COVID 19. Giving the best efforts to prevent the virus from the further spread, the authorities have closed casinos.
Passionate gambling lovers now more than ever have taken this opportunity to switch to online poker despite the fact that online poker is considered to be a very popular option for gambling since a long time ago. Considering that people now can't leave many of their homes even more than before decided to turn to online poker as an alternative to traditional poker in a casino.
Nevertheless, only four out of all the states in the US are currently allowing legally online poker while the rest of the states have yet to consider that option.