UK Football Fans don't Like the Connection Between Football and Sports Betting
October 21, 2020
Matt Speakman
As shown in a survey that revealed widespread public support between fans for disengagement of betting connections with the sports industry, a third of football supporters are deferred to spend money on their sports team jersey.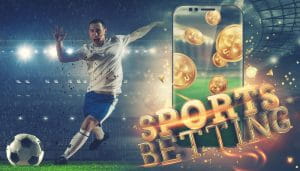 Of the 44 top football teams in English, 26 bears a logo of a betting company. This seems to be a huge success for betting companies that strive to see more and more people betting on sports matches.   
However, a survey conducted by Survation indicates that UK fans are already tired of seeing gambling companies targeting sports.
This poll where over 1000 football fans participated revealed that a third fan stated that if they have a gambling sponsor, they would rather not buy their kit.
Almost half supports the prohibition of shirts fitted with gambling business logos which was suggested by Tom Watson, former Labor deputy leader of Flutter. 
Former Labor MP and CEO of the Betting and Gaming Council Michael Dugher announced that an industry ban on advertising during sport prior to 9 pm had decreased advertising by 97%.
The poll furthermore indicates that around two-thirds of fans agree that the initiative has not been very successful when it comes to minimizing the overall advertisement level. Additionally, they say that wagering and slot machine companies are targeting football supporters a little bit too much.  
Football Fans Would Support Gambling Ads Ban
As part of the unveiling of a national alliance against gambling advertises, the advocacy group Clean Up Gambling commissioned the study. The collaboration brings together many organizations that promote responsible gambling. 
Matt Zarb-Cousin, director of Clean Up Gambling has stated that the government would be supported by football fans if it makes the decision to ban gambling ads while clubs could also experience an increase in shirt sales.
"While betting helps to provide sports such as football with funding, it also enables TV channels to broadcast more sport than would otherwise be possible and plays a vital role in differentiating legally licensed operators from those in the black market who have none of the safety protections in place with UK operators" – said a BGC representative.
Furthermore, the BGC representative added that the organization introduced new initiatives to prevent teenagers under 18 to view betting ads online and agreed with their members at least 20% of TV and Radio gambling ads to promote safe gambling. They stated that BGC is dedicated to set up high standards across the industry and is looking forward to collaborating with the government for the upcoming gambling review.
The UK Gambling Sectors Has Experienced Major Changes Recently
The gambling and betting industry in the UK has recently experienced some major changes in the attempt to protect people vulnerable to problem gambling. One of the biggest reasons for these changes could be the increase of online gambling during the lockdown that took place after the World Health Organization declared a new coronavirus COVID-19 pandemic in March earlier this year.
However, the fact that football supporters are standing on the side of these measures and not on the side of gambling and betting industries truly is a surprise for many as the two industries have truly established a strong connection in the last few years.