Stats Perform Will Cover All American Soccer Data with New USL Agreement
July 15, 2020
Matt Speakman
Huge progress made by Stats Perform! The USL flagship competition 'USL Championship' and 'USL League one' has granted Stats Perform the title of their exclusive data rights provider in this region.
By securing a comprehensive agreement, Stats Perform will become the official USL data distributor for all wagering, fantasy sports, and media broadcasters.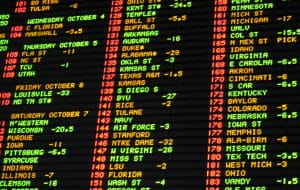 In addition to being the primary data rights provider for the Major League Soccer(MLS) and Team USA at the start of the year, the agreement will help stats obtain an aggregate representation of the U.S. national soccer clubs.
Stats Perform reported that they have improved USL 's capabilities to track more than 1,000 USL matches sanctioned each season, which are made possible and available to all legal sportsbooks and media partners of the Runningball and OPTA player data services.
Soccer Is the Largest Betting Sport Says Alex Rice
Stats Perform Chief Rights Officer Alex Rice revealed that soccer is the unquestionable largest betting sport in the world meaning that hundreds of licensed sportsbooks and millions of bettors have the trust in them to enhance their entertainment by gathering information with the fullest integrity and professionalism.
"Our data collection team is the best in the world at what they do and we're delighted to have been selected by the USL to deliver the best possible betting experiences across their competitions"- added him.
The USL Championship has been running since 2010, is known as the second-largest professional soccer league in North America and a major development body for Team USA and professional soccer athletes.
In support of the agreement, management at USL underlined the value of a lead data distribution contract with Stats Perform, which included a high-end European league portfolio, such as Germany's Bundesliga and Spain's La Liga, France's Ligue 1.
USL SVP of Digital & Emerging Technology and Strategy, Lizzie Seedhouse stated that the USL is happy to partner up with Stats Perform as they continue to explore more the area of sports betting. She also added that despite the fact it is an ever-changing landscape, USL"s continues to focus on the quality and integrity of the data – which are the two strongest qualities of Stats Perform.
Stats Perform's Portfolio Includes Major Licensed Operators in the World
Official data rights of USL are included in other competitions of the official data portfolio of Stats Perform for licensed operators such as Spanish La Liga football, French Ligue 1, Germany's Bundesliga, and many other soccer leagues, together with official information on crickets, official information on basketball and more.
The sports data from Stats Perform is part of a comprehensive sportsbook content portfolio which includes live sports video streaming rights provided to licensed sportsbooks throughout Europe and other jurisdictions around the world to generate outstanding sportsbooks, smartphones, and online betting experiences while upholding the values of integrity.
In the last 2 years, sports betting has gone through some major changes all around the United States. This happened after the Supreme Court removed the federal ban for sports betting and allowed each state to decide on its own whether it is a good decision to legalize it or not.
Previously the only state where sports betting was legal was Nevada which legalized it in 1949.