Del Mar Racing Season Cancelled Due COVID-19 Cases
July 25, 2020
Matt Speakman
The San Diego Country track which should have held place last weekend in Del Mar did not happen. The reason is that 22 jockeys and workers were tested positive for COVID-19.
Everything started when Victor Espinoza and Flavien Prat, very prominent jockeys, were tested positive of COVID-19. This led the horse racing track to test all jockeys and staff that were present during the races.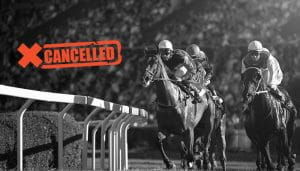 Dr. Eric McDonald, Medical Manager for Epidemiology and immunization of San Diego County, wrote in a recent track news release that they will be in isolation for 10 days.
Furthermore, Del Mar takes several steps to rebuild the area of the jockeys in order to facilitate social distances. The responsible staff had a conference call to discuss the situation with Californian Thoroughbred Owners. They said they would demand the California Horse Racing Board an extra day of racing. That extra day was eventually set to be July 27. The racing season that started on July 10 was set to end on Labour Day.
Jockeys From Outside California Will Not Race In Del Mar Until the End Of This Summer
Del Mar has increased training on the backstretch and other personnel, extended the quarters of jockeys to allow social distancing and banned jockeys from competing in California for the rest of the summer season. In fact, no other jockey will return to Del Mar this summer if they decide to race at other tracks.
Santa Anita Park shut down at the end of March after health authorities in Los Angeles county ordered the closure of the park according to the home order of Gov. Gavin Newsom. The same order was given to Golden Gate Fields a week later by Alameda County officials. In mid-May, the two races were reopened.
Geroux Is Not Happy With the Del Mar's Decision
Horse racing is among the few sports that are still operating during the pandemic of COVID-19 with a condition to take all the necessary safety measures. However, as already mentioned even 15 jockeys and 7 of the workers were tested positive of COVID-19. Luis Saez, Martin Garcia, and Eduard Rojas Fernandez have been testing positive for Los Alamitos alongside Espinoza and Prat. Florent Geroux also played in New York last week both at Keeneland and at Belmont Park.
However, he seems not to agree with the decision bans non-local jockeys to join the traces as he believes that that might not be the right thing for races like the Kentucky Derby that should start on September 5.
"We welcomed everybody at Churchill [during the spring meet] and all the jockeys from New York came there to ride. At Keeneland last weekend, all the jockeys from New York came to ride their big horses at Keeneland and no one put a stop on that. So why shouldn't Kentucky and California jockeys be able to ride in Saratoga? If they can't, only the Kentucky colony should be allowed to ride Derby week" – stated Geroux.
Yet whether those rules will change or not is still something yet to be seen because COVID-19 is still raging all around the United States and all around the world in general. The World Health Organization is warning on the second wave of this virus.