Zhao's Murderer Found and Charged Guilty
October 17, 2020
Scott Bowen
Susie Zhao, the professional 33 years old poker player was found dead by a passerby, with 90% of her body burnt. According to court documents, she was first sexually assaulted and then put on fire. The 60 years old suspect, Jeffrey Morris, has been charged with first-degree murder.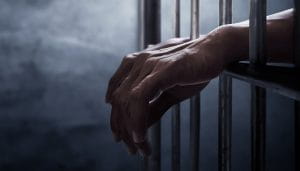 A well known professional poker player Susie Zhao was burnt alive and died with her tongue on fire in a horrifying sex attack, mentioned the court documents.
The body of Susie Zhao was found by two persons passing by the location following the shocking ordeal in Michigan on July 13
The extremely horrifying details of her death were read out by Dr. Andrew Hanosh, the deputy medical examiner.
Zhao's Hairs and Tongue Were Burnt
It was revealed by the report that Susie's hair and tongue were burnt off during the attack.
The court document also showed that smoke and soot were found in Susie's airway and lungs after the attack which shows that she was alive when she was burnt.
The incident took place in July. According to Dr. Hanosh, it was an extensive burn of around 90% of the body's surface area.
According to the medical report, Susie's genitals were also hit by a hard punch or some hard object, suggesting that she had been sexually assaulted as well. The police report was also stated that a baseball bat was also found at the location covered with blood.
Two men passing by the location found Susie's body lying in a parking lot on July 13 at around 8 am – one man stated that the body was so brutally burnt he was not getting the idea that it was a real body or not.
He, Ronald Granville, further stated that it was extremely difficult to tell that if it was some kind of a Halloween prank or kind of a dummy that was burnt.
Zhao Was Murdered by Jeffrey Morris, a 60-Years-Old Sex Offender
Jeffrey Morris, who is a registered sex offender, is due to go on trial after being charged with first-degree murder.
The phone calls record revealed eight calls made between the Jeffrey Morris and the Susie Zhao on July 12 just before few hours after Susie's death.
According to the report Susie and Jeffrey Morris booked a room and stayed at Sherwood Motel before making their way to the site where the incident took place.
Susie Zhao was last seen alive by her mother the day before the incident at around 5.30 pm.
Jeffrey Morris's told the cops that Susie left the motel at midnight, and took all of her belongings with her including the cell phone with.
However, Susie's phone was traced at around 5 am in the motel, at the same time CCTV captured the footage of Jeffrey Morris leaving the area.
More about Susie Zhao
Her fellow beings and competitors described her as an "excellent poker player." In their opinion, Susie was the best L. A poker player at the level they used to play in the Commerce Casino-the biggest poker room in the world.
Susie had won a total amount of £176,000 during her time in the poker circuit, including a huge amount of £57,922 at the 2012 World Championship-"The No Limit Hold'em".She used to play high-level poker for a living and she also mentioned this on her twitter profile. According to the Global Poker Index, Susie's lifetime earnings were $224,671.