Top 8 Fantasy Slot Games to Play Online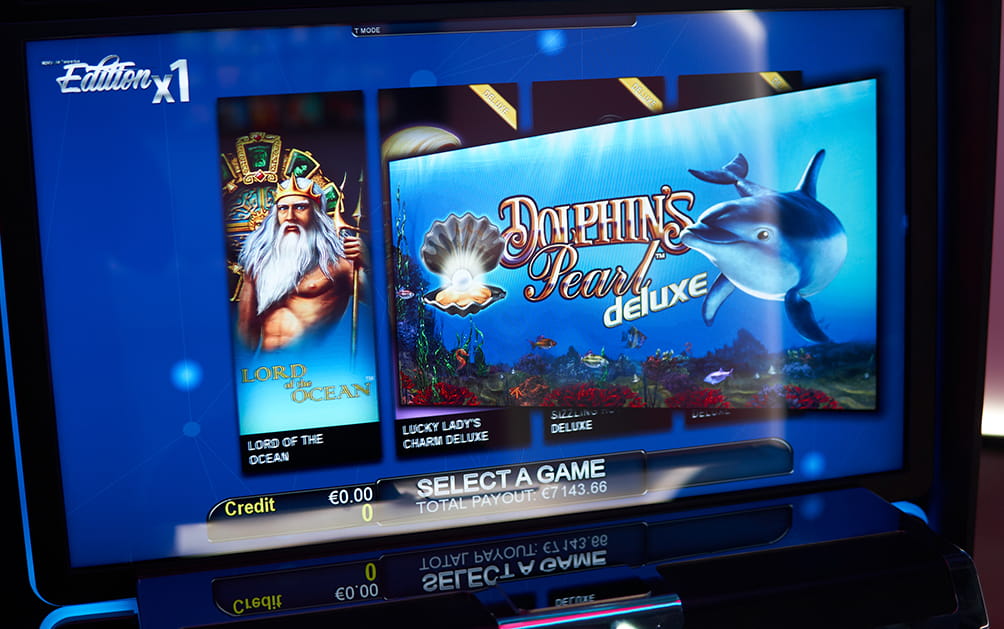 Fantasy-themed online slot games you need to try out
Fantasy games are trending these days with a more realistic approach with the inclusion of online casino slot machines. Fantasy slots, are one way to go about it where players get to play games by stepping into a different realm than this one and explore the vast opportunities of scoring big with the fantasy slots game. Let's take a look at some of the best top rating games on the internet right now.
Game of Thrones
2019 had seen its fair share of troubles, but the moment it stood out was the finale of Game of Thrones, which made the whole world get all riled up and excited for a series that made them happy. The story and the setting in which it was played is now available through the efforts of Microgaming with the release of two games. First were a 15-pay line version and the other a 243-win version game slot. This fantasy slots game was created in order to gain real-time experience in the conflict zone between the major houses. There is a four free spin wheel where you get to chose between the four significant houses of Lannister's, Starks, Baratheon, and Targaryen's. You even get to have a dragon egg bonus if you complete a series of events in the fantasy slots game. This fantasy slots game will provide you the opportunity to gain as much as 121,000 coins.
Jurassic Park
Jurassic Park is yet another classic adventure featurette that will bring back million-year-old creation to this world with too many fantasy slots, themed park adventures to life. This fantasy slots game has fun characters that enrich the gameplay of fantasy slots game. You can also avail of a T-Rex spin bonus and free spin rounds. There is a capacity to win 1,900,000 coins in this Jurassic Park game. Jurassic park fantasy slots game also has a 243- win slot version of the game.
Tomb Raider
Tomb Raider games have been enthralling its audience for a long time now, and with its incredibly complex yet exciting terrain takes the players into a whole new world full of adventure. The online fantasy slots game is built on the model of the original one, which is a 30-pay line slot and is bundled with bonus features. The fantasy slots game has many bonus features to offer like free spins, a supermodel, and a global adventure round bonus. There are many hidden treasure bonuses and a shootout bonus. If you trigger free spins and you will see the multiplier activated up to 5x your win.
Dragon's Myth
Dragon myth is another best fantasy slots game add to the list where it tells the tale of a young warrior embarking on a journey filled with magical adventures. The graphics, music, and free spins are worth playing for. The 3d animation fantasy slots game has about 5 reels, 3 rows, and 20 fixed pay lines. This game involves the secure landing of all 4 dragons in a cage, which will trigger a dragon bounty feature ending in cash prize. The game further brings you to more bonus features through a series of events. The return to player is if 96.01% and medium variance.
Warlord crystals of Power
Warlord crystals of Power is a fantasy slots, by NetEnt. This 3D animation game focuses on the story if 3 rulers who are each other throats in a battle of supremacy. They are the samurai, priestess, and barbarian. They fight to the extent that they will determine who becomes the ruler of the world. This fantasy slots game includes a 5-reel, 3 rows, and fixed 30-pay line slot. This fantasy slots game is full of exciting features, and its sound effects are outstanding. The bonus features include re-spins, a battle feature, and a final chance feature. This game has an RTP of 96.89%.
Thunderstruck II
Thunderstruck II is actually a sequel to the game thunderstruck which, too, has made a remarkable position in the Microgaming industry. The game builds on Norse mythology with a unique array of graphical advancements with many free spins to avail. This fantasy slots, actually has 5 reels and 3 rows along with a 243-win slot. The fantasy slots game features a great hall of spin which also includes Loki's, Odin and Valkyries bonus rounds. The overall game also consists of a bonus as the wild storm bonus game. Also, the RTP score is higher, ranging about 96.65%.
Jack and the beanstalk
The fairy tale of Jack and the beanstalk has been famous almost all around the world. Where jack plants the magical beans and climbs up the beanstalk discovering a whole new world. Similarly, the fantasy slots game is based on 5 reels, 3 rows, and 20 fixed pay lines with a multitude of bonus features, which includes 10 bet levels, wilds, scatters, and free spins. One of the unique features this game gives you is the treasure collection, which also unlocks huge earning for a player. The graphics and animation are one of the more reasons you'll be stick to your screen.
Pixies of the Forest
The last one in the loss of fantasy slots game is pixies of the forest. This is a popular game with 5 reels, 3 rows, and 99 fixed pay lines. The plot of the story revolves around a magical forest with beautiful fairies and their kingdom. The bonus features include various treasures found in the enchanted forest. This game offers a variety of free spins and frequent pay-outs as well.
Conclusion
The top fantasy slots, are all about respective coins one can gain through online gaming and the pay lines a game offer. It also revolves around bonus features and how well one can avail it.
Our Most Popular Slots Articles