Best Nextgen Slots
Every slot lover would love to know what the best slot is. Regardless of the casino platform they are on, they would love to know which slot is best for them because there are a lot to choose from. Now we all know that NextGen slots are the best for online casinos. But we also need to know the best of the best! This is why we have compiled a list of the best NextGen slots. Stay tuned!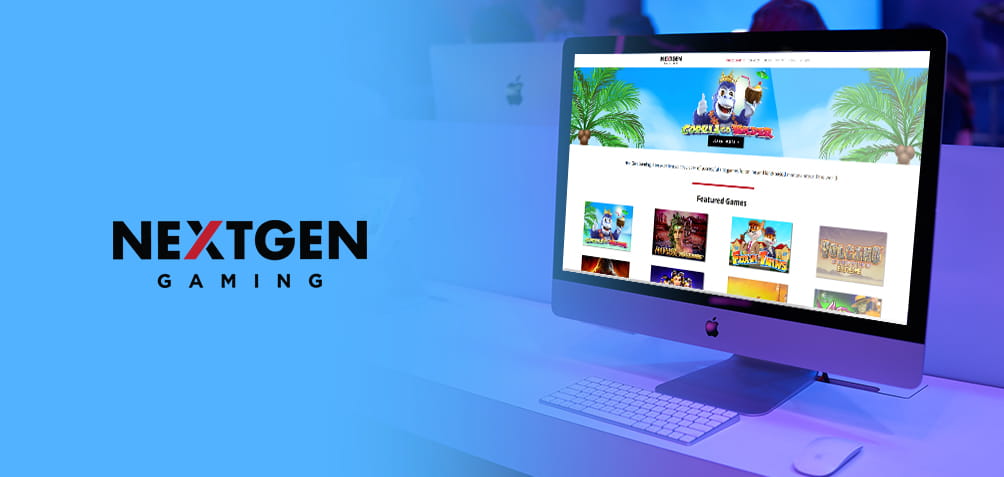 1. WITCH PICKINGS:
This is one of the best NextGen casino slots has to offer. It comes with a set of powerful symbols that would make you enjoy online slot gaming to the fullest. Spinning at least three scatters in this slot game would give you one of three witch's bonus. The blue witch bonus would get you either a stacked symbol (converting a high-value symbol into a stack), a single symbol (converting five high-value symbols to a single one of your choice) or a prize symbol (a high-value symbol that pays up to 500 coins). The red witch lets you chose from expanding your wilds, multiplying them, or getting extra wilds. The generous green witch gets you free games, pay both ways, or even lets you multiply your wins up to five times! What are you waiting for? Go have some fun!
2. GORILLA GO WILD:
if you like things on the wild side, then Gorilla Go Wild is for you. There are tons of features that would grab your attention instantly. All you need to do is to trigger the free spins a number of times and you would have all the features at your "beck and call". One of the most intriguing features is the Gorillionaire Win Spins that gives you ten free games with doubled wins. With the Stay Wild feature, you can spin for free while all your wilds remain in place. There are other bonuses and features present in the game that would keep you glued to your screen for a while. Nothing beats a slot like this. Thanks to NextGen slots RTP for being so amazing. This online slot game would be worth your while.
3. GREAT WILD ELK
: online slot games are fun. Yet, you can only reach the highest level of fun when you play the free NextGen slots. When you talk about fun, Great Wild Elk comes to mind – a game full of mystical creatures with powers. These creatures are so powerful that they can change the low-value symbols to high-value symbols from a single spin. If you are lucky enough to get the wild elk to participate in any of the games you would be able to get 10 free games if the wilds are held on reel 3. If you can get the elk to win a game, you would get up to 10 free games. The more wins your elk can make, the more the enduring win value which the tree icon would payout. NextGen slots RTP puts you in mind and makes sure that your elk wins are accumulated till you decide to stop winning. Even after you have played all the games possible, Call of the Elk would continue to award you free re-spins as long as the tree symbols still show up on the reels. This is truly a magical game!
4. 300 SHIELDS:
fans of history would be familiar with the story of king Xerxes. However, this is a story of the battle between King Leonidas and his 300 Spartans against King Xerxes. To play NextGen slots like this, you have to be prepared mentally and physically. If you come out in one piece, then sit tight and enjoy the spoils. But before that, you need proper training for battle. Even though the NextGen slots RTP is in your favour, you should not slack against the enemy. This is why you need to land about three shields to get additional free spins and a multiplier that can increase up to 300 times. This would do some magical wonders to your balance, but you have to work extra hard to get those free spins because the battle is no walk in the park. Now that you have received some motivation, you have to learn the rest on the battlefield. Best of luck!
5. FOXIN' WINS:
there are tons of free NextGen slots to choose from, and Foxin' Wins is one of them. This is a relatively old slot, but it has done well to stand the test of time and still remain relevant among the big leagues. Taking a look at the special features offered in the game, you would find out that there is a fox hiding at the back of the reels. Don't worry, it's here to help. What it does is that it makes the symbols on the reels go wild. This usually depends on the bet size you place, so remember that when expecting some wilds in your gameplay. Now ignore the fox and take a look at the scattered pots. These remarkable pots award you free games and ensure that all your wins in these games are doubled. NextGen slots are really bringing the wins to you this time. However, the most astonishing feature in this game is the generous fox. Foxes are not generous in real life. In fact, they are as cunning as can be! But this fox is willing to give you a cash prize out of its fox funds for no apparent reason. Seems too good to be true, but it would be amazing to find out the true intentions of the fox, don't you think?
Conclusion
That's it! We have covered the best NextGen casino slots that you would love to play. You can play NextGen slots online or on any online casino platform that features their games. Just make sure you have fun while you are at it!
Our Most Popular Slots Articles