Diego Ventura Issued Another Six-Digit in the Caribbean
December 19, 2020
Scott Bowen
Diego Ventura made a historic victory on the Caribbean Poker Party Online live tournaments 2020. In 2015, he lost to Kevin Schultz in the heads-up PCA Main Event for $907K. 5 years later, Diego became the best in another Caribbean event – the Main Event Caribbean Poker Party Online.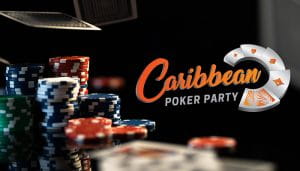 Moreover, Ventura did not issue more than six characters in live tournaments. In tournaments at the virtual table "Die Ventura" (under such a nickname, which inspires fear and horror, the Peruvian plays) in 2013, he took 3rd place in the Sunday Million, earning $107K. So, $880K for first place in the Main Event CPP is the second-highest win and third six in his career. And the first victory: in all his time in poker, Diego Ventura has never taken first place. He told about this on his Instagram 3 days before the skid.
On Twitter, Diego called himself "A man who dreams big", however, there he rarely posts, inviting followers to Facebook. And on Instagram, Diego shares motivation, self-development, and work on himself, "successful success" and photos with his family. And after the skid, the activity increased noticeably. If earlier the post collected 100-200 likes, then the last publication collected fifteen hundred likes.
How the Main Event CPP Online Final Table Developed
Three players made it to the final with under 20bb stacks: Pavlo Kolinkovskyi, Enrico Camosci, and Aleksejs Ponakovs. Pavlo Kolinkovsky was the first to drop out of the game. Opened with HJ, Ramage on BB pushed all-in 22.5 big blinds with QJo, Kolinkovsky called with less stack with AKo. A jack on the flop ended Pavlo's participation in the Caribbean party.
Jonathan Proudfoot was eliminated in 8th place. He advanced to the final day with a third stack but shipped almost all the chips in a cooler set with AQ against Isaac Haxton's AK.
Enrico Camosci dropped out in 7th place. Ilya Gorodetsky definitely liked the game of this guy. Camosci pushed all-in with an open-ended straight draw on the turn like in the good old days. Perhaps, if the opponent had AK or AQ, he would have folded his cards, but it was almost impossible to say goodbye to the pocket pair of Queens.
Aleksejs Ponakovs took 6th place in the tournament. Thanks to the doubling strategy, Ponakovs was able to keep his stack afloat. True, as soon as Alexei began to unwind, he got into difficult spots in which his opponents were better suited, but skillfully threw cards into a pass.
Why did Aleksejs Ponakovs, who took only 6th place, "decide poker"? The day before the final at partypoker, he became a Super MILLION $ runner on GG and earned $273K. Thus, the profit from the two tournaments was $415K.
Isaac Haxton finished 5th. He lost a coin-flip to Grayson Ramage with AKo against a pair of Eights. Haxton is also good at MTTs. On CPP, he finished 6th in the High Roller tournament and earned $102K. + $200K for 5th in the Main Event = $302K – excellent result in two tournaments.
Philip Dautey took 4th place. His stack dropped to 10 big blinds, so the UTG all-in with suited QT looked right, but Diego Ventura had a better Queen with a kicker (Ace).
Dominykas Mikolaitis took 3rd place. He played 3-max for about 20 minutes. And as a result, he bailed 21 big blinds with A9o. Ventura again had a better kicker hand – Ace and Jack.
Grayson Ramage went heads-up with a 2-to-1 chip advantage. Moreover, both opponents started the final 9-max as chip leaders. The heads-up lasted an hour and a half. And, perhaps, opponents could have played at least the same amount, if not for the final hand.
$5,300 Main Event CPP Online Final Table Results:
Diego Ventura – $880K
Grayson Ramage – $631K
Dominykas Mikolaitis – $417K
Philippe Dauteuil – $283K
Isaac Haxton – $200K
Aleksejs Ponakovs – $142K
Enrico Camosci – $99K
Jonathan Proudfoot – $79K
Pavlo Kolinkovskyi – $65K