Gambless Debuts the "Play It Safe" Awareness Campaign After Bookmakers Reopen
June 12, 2021
John Isaac
Gambless debuts a global "Play it Safe" campaign to prevent harm from betting by distributing brochures to casinos and bookmakers worldwide after the reopening of British bookmakers.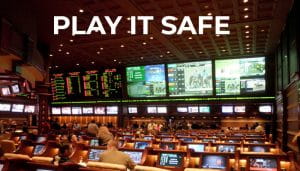 Gambless has debuted a new campaign to advertise its services as part of reopening land-based betting services after the ease of restrictions related to the COVID-19 in some countries. The campaign is being carried out in the USA, Australia, Italy, and the UK.
The campaign has started during a period when many betting sites are preparing to reopen after months of disturbance due to the COVID-19. Gambless is responding to the request for user safety resources that come directly from bookmakers, such as LoginBet gambling stores in Italy and Hippodrome Casino in the UK.
Gambless will spread pamphlets with the PGSI test and free code to get the Psychoeducation assets in the Gambless app.
The application offers different resources, including user protection tools presented directly by gambling providers, including the LoginBet and Hippodrome casino.
The Statement of Maurizio Savino
Gambless CEO Maurizio Savino stated that as people gradually return to normalcy, he seems more and more betting operators approaching him with interest in how to protect their players.
"Currently, they often hear the news' Reopening Safely'; for betting shops, safety has a double sense — both from the point of view of health and the point of view of responsible betting. It is significant for all of them to remember which habits are good and which can go wrong," – added him.
He further stated that they understand that casinos are going through a difficult year, so they are providing resources free of charge. The same will happen with the players who will have free access to psychological and educational resources by the end of 2021.
Entertainment venues, bingo halls, and UK casinos were approved to reopen last month as measures to combat coronavirus were eased, as gambling establishments reopened in April.
He believes that operators should spread the word about their reopening for the summer. This is especially important as many of the main summer sporting competitions following the COVID, such as the Tokyo Olympics and the Euro Cup, will reopen.
For those who are not familiar, Gambless focuses on a comprehensive approach to mental health and uses OBT and Gestalt therapy tools to tackle gambling-related problems and is authorized by the NHS and ORCHA.
The Gambless app defines about 350 parameters, for example, medical safety, data protection, and usability rules, which are used to prevent and combat the harm caused by gambling.
More About the Restrictions Worldwide
The United States is also loosening interstate restrictions, and Nevada casinos now operate at a full capacity with gambling establishments without any conditions.
Italy also began to reopen the gambling shops while these facilities in Australia stay open for long periods of the COVID. But some measures were taken, and the establishments were closed or functioned with restricted capacity due to government closures.