Genting UK is Discontinuing Sports Betting and is Focusing on Online Gambling
September 6, 2021
Matt Speakman
Genting UK, the UK-based subsidiary of the global betting operator Genting Group, has decided to discontinue its activities in the sports betting segment. As industry media reported on Wednesday, the group wants to focus on expanding its online casino offering as part of a deal with the casino platform provider SkillOnNet.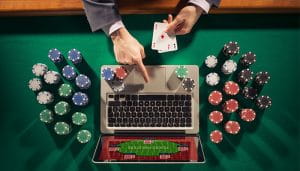 According to a statement released by SkillOnNet, the two companies had agreed on a deal at an undisclosed price. It will integrate Genting Casino's online brand into the SkillOnNet domain.
SkillOnNet's Head of Corporate Development Maor Nutkevitch commented:
"The launch of Genting Casino on the SkillOnNet network aligns with our strategy of taking well-known brands and products with untapped potential and using our experience and expertise to turn them into market-leading online casinos."
In the past, SkillOnNet has worked very successfully with Prime Gaming on similar projects, especially when launching Slingo.com. Nutkevitch believes that this success could be repeated with Genting Casino.
At the same time, Genting UK will close its sports betting platform GentingBet. The company did not make an official statement on the reasons for discontinuing Genting UK's sports betting service. One possible reason could be the ban on advertising on live broadcasts of sporting events in the UK.
Industry insiders say that during the corona pandemic, Genting was not able to benefit from the thriving online business like other companies. It is due to the fact that Genting had not invested enough in its online presence; so, that the virtual offers were rather unattractive for customers.
Genting UK: Restructuring And Looking For New Markets
SkillOnNet's online casino platform offers a game portfolio with more than 3,500 classic slots, live casino games, video bingo titles, jackpot slots, instant games, table games, and video slots.
Amazon Prime Gaming, which is also behind brands like Slingo, ICE36, MegaCasino, will market Genting Casino on SkillOnNet. Genting aims to expand its reach in Europe, particularly in the British, Maltese, Danish, Swedish, and German markets.
Genting is one of the largest casino operators in the UK. From Edinburgh to Plymouth, Genting UK currently operates 32 terrestrial gaming venues. Genting UK is part of the Malaysian Genting Group, which has several subsidiaries in the shipbuilding, tourism, gaming, and energy supply sectors.
Genting UK suffered heavy losses due to restrictions during the UK's corona pandemic. Several locations had to be closed, including Bristol and Margate.
The workforce has been reduced at its locations, in London, Glasgow, Birmingham, Blackpool, and Edinburgh. Additionally, in June 2020, Genting announced the permanent closure of all of its live poker rooms across the UK.
Genting UK is not interested in sports gambling, and the company intends to focus on the online casino market. SkillOnNet makes a deal with Genting Group to manage the brand and domain of the company's Genting Casino for an undisclosed amount.
UK Land-Based Struggles
According to the Genting UK website, the company has 32 UK casino licenses, Resorts World Birmingham. According to the website, 33rd casinos are located in Egypt. Genting UK reports that since they entered the UK in 2006, they have refurbished and built a number of new locations to provide entertainment and gambling services to their customers.
Additionally, in June 2020, Genting Group states the total shutdown of its all live poker rooms in the United Kingdom. The source said that between 20 and 50 workers in each of the Genting buildings in the area lost their jobs as a result of the move.
Luckily for Genting Group, betting shops in the UK finally opened on 17 May this year. In its first-quarter 2021 statement, the operator said it would focus on increasing sales and profits at its facilities while taking a flexible approach to cost structure and model management to improve operational efficiency.