MGM Resorts and Entain Continue Discussion of Important Deals
January 11, 2021
John Isaac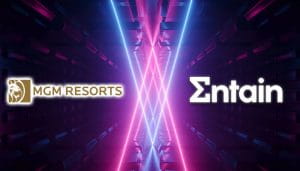 MGM Resorts has suffered a significant loss of revenue over the past ten months. Interestingly, this company has recently been working hard to get into the new sports betting industry in the country. We are now starting to learn more about the proposed agreement between MGM Resorts and Entain.
The Entain officially known as GVC Holdings is one of the most influential sports gambling companies worldwide. MGM Resorts makes an offer to acquire this company. Today we will discuss what needs to be done for this agreement to take place.
MGM Resorts Is Focused on Growing Its Sports Betting Offers
In March 2020, something happened in the US casino industry that almost no one expected. All land-based casinos in the US are shut-down for the public. It includes all casinos on the Las Vegas Strip.
The betting companies did not understand how to react to these new rules. The casino executives immediately spoke to government officials about how to start over. It wasn't until June that the Las Vegas arcades were approved for opening.
Simple rediscovery didn't turn out to be a silver bullet. In Las Vegas casinos, monthly traffic continues to plummet. Therefore, several casinos began to change their opening hours to cope with the shortage of customers.
MGM Resorts continues to record sales declines. Therefore, the company just fired 140 of its executives in the Las Vegas area. You can read the company's report on this news below.
"Due to the pandemic, which sadly requires temporary staff cuts at our Las Vegas hotels, business volume is expected to remain low at the start of the year. We strive to get employees back to work when the level of activity recovers. The statement says that we hope that with vaccine delivery and other developments, we will soon return to a higher level of operations and staff."
It is good news for the employees hit by these new holidays. Hopefully, MGM Resorts can bring them back in the coming months. Meanwhile, the company appears to be concentrated on growing its sports betting.
MGM Resorts and Entain Keep Talking of Important Deals
MGM Resorts has been trying to offer more sports betting options for years. This company is now engaged in online and land-based sports betting in many parts of the country. The sports betting industry is proving to be profitable as casino operations are in trouble.
It was recently announced that MGM Resorts wants to take over Entain. As many people know, Entain operates many of the world's strongest sports betting brands include Ladbrokes, Coral, and Bwin. By acquiring this company, MGM will ensure legal control over the sports betting industry.
MGM is reported to have submitted an impressive $ 11 billion share offer to acquire the company. The Entain officials said, the Company grossly underestimated the offer. As a result, MGM Resorts openly considered the possibility of increasing cash to the offer.
According to a new report, IAC / InterActiveCorp has committed up to $ 1 billion from Barry Diller, the largest shareholder in MGM Resorts, to acquire the company.
The IAC said in a statement that the future of gaming will be omnichannel. Long-term winners of global games offer customers an immersive physical and digital experience through a single brand program and loyalty program.
MGM Resorts isn't the only company expanding sports betting. Caesars Entertainment recently agreed to pay $ 3.7 billion to buy William Hill. It gives Caesars a lot of control over the regulated sports betting industry in the country. In the coming months, we will provide more information on the agreement between MGM Resorts and Entain.
2021 Will Be an Important Year for the Us Sports Betting Industry
The past ten months have been the toughest in history for American casinos. Surprisingly, the situation has not improved yet, and even the best analysts have a hard time predicting when land-based casinos will receive their 2019 earnings data. However, the sports betting industry in the US has made great strides.
It is great news for states that offer regulated sports betting options. Places like Colorado, Delaware, and New Jersey and receive significant amounts of money from this sector. Many predict that 2021 will be an even more important year for sports betting providers.
Twenty-six states have formally passed laws governing sports betting. There are many more to come this year. Many today believe that almost every state will have at least one form of legalized sports betting available by 2025.
Casino companies do their best to capitalize on this growing industry. MGM Resorts and Entain are currently considering a merger. As previously mentioned, Caesars Entertainment has already acquired one of the world's largest bookmakers.
It will be interesting to see how this industry develops. Since land-based casino revenues are low, more and more gambling companies will see sports betting as a valuable source of income.