Michigan Sports Betting Market Might Generate $650 Million in Its First Year of Operation
August 17, 2020
Matt Speakman
Michigan sports betting, gambling, and poker may generate $650 million in gross revenue in its first year's activity, resulting in $93.6 million for the first-year tax revenue.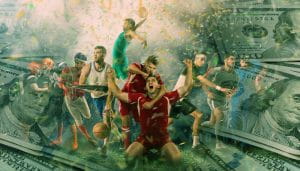 With affordable government tax rates, Michigan's first electronic sports betting and casino site start with operation by the end of 2020. Significant income from online and retail sports betting will be taxed from the state at 8.4%.
Michigan is home to 26 land-based casinos. Twenty-three of those casinos belong to the tribes while the other three are commercial. However, each one of them is eligible to apply for sports betting and internet gaming licenses using the Michigan Gaming Control Board.
"All of the pieces are in place for Michigan to become a major hub for sports betting and online gambling. Virtually all of the state's casinos should want a piece of the new market, especially with the attractive tax rates," – stated Geoff Fisk, an analyst for MichiganSharp.com.
In December 2019, State legislators passed House Bill 4916, allowing both online and retail sports. That bill also allowed online casinos and online poker to the state with the aim of Michigan to become one of the largest legal online gambling markets in the country.
MichiganSharp.com is forecasting to generate up to $400 million in gross sports betting income for first-year sports betting by raising $33.6 million in tax revenue for the government.
Online Sports Betting Will Open New Opportunities, Says Fisk
According to Fisk, mobile betting should be one of the main revenues of Michigan's sports betting market. He added that the convenience of online sports betting should open new opportunities for sportsbook operators and bettors as well.
For those not familiar, the revenue received by online casino and poker in Michigan will be taxed at 20-28% by using a tier system dependent on earnings. An analyst company forecasts that online casino and poker will make around $250 million in its first year of operation will ultimately bring $60 million in tax revenue. Moreover, the total income from online casinos, online poker, and sports betting combined could reach $650 million in the first year. This should bring $93.6 million in tax revenue.
Around 80% of Sports Betting Is Made Online
If this happens, it definitely would be a win-win situation for all parties included – the state of Michigan, gambling companies, and gambling customers. For instance, Indiana's online sports betting tax is 9.5%, Pennsylvania's at 36%, and New Jersey at 13%. This proves that an estimated 80% of the total revenue of sports betting is made by online wagering.
Today more and more states in the US are starting to legalize sports betting and mobile betting as they finally have that decision in their own hands. In 2018 the Supreme Court removed the federal ban, which was prohibiting states (except Nevada) to have legal sports betting within their borders. After the federal ban was lifted, many states have decided to change things and finally allow gambling fans within their state to enjoy sports betting, and Michigan is one of them. On the other hand, there are some states which are still hesitant whether legalizing sports betting is a good idea or not.