Tipico Sportsbook to Go Online in Lowa and Indiana After Signing with Caesars
October 4, 2021
John Isaac
Tipico Co. Ltd is a sports betting company based in Malta. The Tipico entered into an agreement with Caesars Entertainment. This agreement will enable Tipico to manage its casino games and sports betting in the Iowa and Indiana marketplaces. The deal will pave the way for new partnerships with Caesars so that Tipico can develop its US market share in the United States.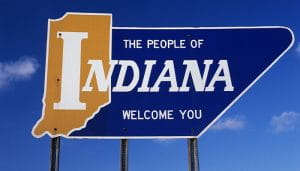 The deal also includes associations with Isle Casino Hotel Bettendorf in Iowa and Harrah's Hoosier Park Racing & Casino in Indiana with expansion strategies in other states; and the right to access the iGaming market.
A few days ago the global sports betting provider Tipico declared a new partnership deal with Caesars Entertainment to access the multi-national marketplace. The ten-year agreement is renewed for ten years and involves direct state access for Tipico to start an online bookmaker in Iowa and Indiana state, subject to state licenses and permits.
According to the deal, Tipico will associate with the Isle Casino Hotel Bettendorf in Iowa; and Harrah's Hoosier Park Racing & Casino in Indiana, with ideas to extend to other states later. The agreement also involves the right to enter the iGaming market after receiving regulatory approval for online casinos to operate in various US states.
Mobile Sports Betting App
The organization plans to begin a mobile sports gambling application in Indiana in the Q1 of 2022 and Iowa in the Q4 of 2021.
Tipico US CEO Adrian Vella spoke in an official press release about their new deal, saying, They are happy to state that Tipico's sign an agreement with Caesars Entertainment, a milestone in its expansion. They want to grow their brand in the Midwest and provide their scalable and unique multi-state online gambling adventure to users in Iowa and Indiana.
Stephen Kromboltz, Tipico's VP of Strategy and Business Development, added:- The new deal with Caesars Entertainment is another impressive move for Tipico. They continue to communicate with a large number of US customers. Iowa and Indiana are principal states in their early development plans. But that's definitely not all, and they look forward to announcing further collaboration at the end of the year.
More About the Tipico Bookmaker
The Tipico bookmaker is currently available in New Jersey and Colorado. This alliance with Caesars is the most recent in a series of latest United States developments for the German company and continues the partnership with Gannett. The partnership was announced in July. It gives the organization special entrance to the USA TODAY NETWORK with over 250 local websites daily; and his media group USA TODAY Sports. It has extensive coverage of USA TODAY Sports nationwide.
Tipico also recently published plans to start a tech center in Denver, Colorado. It creates a number of jobs in the region to support the company's growth.
The Isle Casino Hotel Bettendorf is a Bettendorf-based casino and restaurant in Iowa state. The casino offers live poker, 20 table games, and more than 1,000 slot machines. It has more than 500 rooms, and it was established in 1995.