Twitch Is Trying to Curb the Gambling Meta by Prohibiting Advertisements
August 25, 2021
John Isaac
Twitch takes steps to slow the spread of gambling on the live streaming platform. From 17 August, it's no longer possible to promote sites and services through referral codes and links.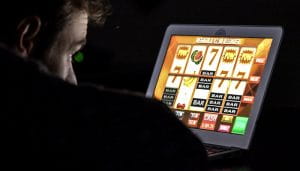 By eliminating these monetization and sponsorship systems, the streaming giant intends to reduce the Virtual Casino phenomenon, discouraging streamers from creating content of this type. The need to have more control over live gambling derives from the recent growth of this phenomenon, also supported by big streamers like xQc and Trainwrecks.
Lured by the easy money from sponsoring sites and services, content creators have used their popularity to broadcast gambling sessions, such as roulette, poker, slot machines, and more. Twitch's choice to prohibit the dissemination of affiliate links can only discourage streamers from creating that content.
Gambling Live Streams On Twitch
Some streamers of the caliber of Cr1TiKaL, Pokimane, Clint Stevens, and Asmongold have often condemned the choice of some colleagues to promote gambling for the sole purpose of earning from sponsorships. Twitch has partially agreed although it has not eliminated or forbidden this kind of content entirely, it has taken a position on it to stop the Virtual Casino phenomenon in the bud.
Felix ' xQc ' Lengyel, a top Twitch streamer famous worldwide, has decided to abandon the gambling promotion, also revealing how many people have used his promotional code to start playing.
xQc was one of the most active streamers in promoting casinos, with live streams dedicated to slot machines and the like. Many, including Pokimane, have over time asked him to stop promoting gambling. It seems that xQc has finally decided to do it.
The reasons for the abandonment were explained in a live stream on Twitch on 28 June, in which xQc apologized and said that he had developed a slight addiction, revealing that more than 2,000 people used his promo code to start play at online casinos. Many of these people were in their first experience (around 600). Sure, it's always good news when a streamer as big as xQc decides to quit gambling.
What Twitch's Action Will Change?
In return for agitation, the creators of Twitch released an update on Wednesday with a new policy that banning sharing of links or referral codes to betting sites.
They will keep monitor betting-related data and improve their approach as necessary; the post said before notifying broadcasters that they have few days to delete any VOD or other content with referral links.
While streamers will no doubt do their best to avoid this, the Linktree launcher is becoming more famous due to the circumvention of Twitch rules, as it doesn't show prohibited links directly on the website; the low visibility can shut down many betting sites sponsorship. But the Twitch policy change has been dubbed a "half-hearted measure," and key critics are still dissatisfied.
Even some streamers denounced the phenomenon and demanding clarification from the platform on the type of content that you intend to convey. For its part, Twitch specifies in its guidelines that any content or activity that encourages, offers, or solicits illegal activities is prohibited. They also ensured that they will take action against anyone who broadcasts gambling activity. In addition, they will constantly review and refine the guidelines to ensure they reflect the environment they want to create on Twitch and correct the behavior that could harm their community.