WynnBET Platform Sportsbook Is Looking for Rapid Growth in 2021
February 22, 2021
Matt Speakman
Wynn Resorts has announced major plans for 2021 using its WynnBET platform. Wynn Resorts is a renowned resort company that provides an online gaming platform called WynnBET. The WynnBET platform offers the ability to provide online casino games and online sports betting.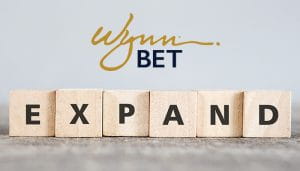 Matt Maddox is the CEO of Wynn Resorts company. He made several significant decisions last week while reviewing the fourth quarter income statement. 2020 has been a tough year for Wynn Resorts for several reasons, but the company looks forward to a solid recovery.
WynnBET is currently available in Michigan, New Jersey, and Colorado. However, this list will expand throughout 2021. The company already has access to markets in Massachusetts, Ohio, Indiana, Tennessee, Nevada, and Iowa, and all of those states will soon be able to see the WynnBET product.
There is currently no sports betting in Massachusetts and Ohio, but WynnBET may be one of the first to step in if the laws change. Sports betting is a lot of WynnBET's attention but entering the online casino gaming industry is another necessary step.
In October, Wynn Resorts acquired BetBull for $ 80 million, which will enable the company to create Wynn Interactive to support the deal.
Partnerships on the Go
Maddox also announced that the company will be seeking partnerships and media deals to promote the WynnBET brand next month. Many of these joint projects have been around for months, and business details are still worked out.
An aggressive advertising and marketing campaign is planned ahead of the company's expansion into other markets. Wynne wants to make sure they are competitive in all markets and doesn't want the website to be just another option.
Wynn's Properties Posted Positive EBITDA in the Fourth Quarter
Wynn had earnings of $ 686 m in the 4th quarter of 2020, but that's down nearly 60% from 2019. Overall sales in 2020 were down 70%, but Maddox was a little optimistic about the delivery of this update.
All Wynn's properties posted positive EBITDA in the fourth quarter, which may be a good sign for the coming months. The total EBITDA of the Wynn real estate was $ 39.4 million, which Maddox said was well below the norm, but positive.
Store Opening in Las Vegas
Las Vegas and the whole state of Nevada have been badly affected by the COVID-19 pandemic. It has a significant effect on Wynn Resorts. Most of Wynn's hotels have been closed for several months, and hotels and resorts have been slow to open.
The Super Bowl helped boost Wynn Resorts' sales as real estate grew nearly 50% for the first time in months. Wynn Properties is said to cap occupancy rates to 50 percent per directives set by the governor.
Las Vegas is a major travel destination in the United States, but people have stopped traveling for fear of a pandemic. It is another reason why Wynn is now turning his attention to the Internet.