A Guide to Retro Slots Online
Retro slots! What is the first thing that comes in your mind when you hear this word? For the majority of people, it would be the old-style AWP machines commonly found at the casino floors and game arcades. Such machines often have three reels, and symbols such as bars, bells and other fruit symbols. This is perhaps the reason why retro slots are also known as fruities.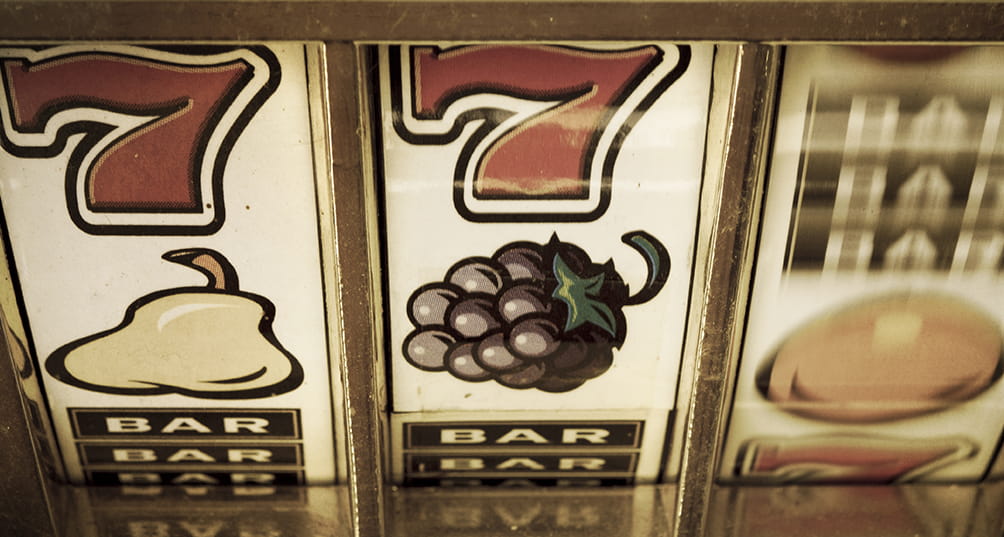 Such machines are largely limited by technology and hardware powering them, just as any physical machine has.
However, when it comes to the retro slots online, we are looking at software, instead of hardware, to power them. This means that there are more options for the developers, who in turn can create more game in place of the physical slots. For a complete list of the popular retro slots developers, read our review section.
Where It All Started
In the past, the various fruit flabours on the reels would relate to the flavor of chewing gum that would be dispensed in the event you landed a winning combination. For instance, line up three melon symbols and the retro slot machines would pay out a melon-flavoured chewing gum. This means the retro slot machines were basically chewing gum dispensers in the eyes of the authorities. In the same time, however, they remained to be fun and fruity retro slot machines.
But that was a few decades ago. Fast forward to the 21st century, you'll come across hundreds of fruit-themed retro slots. However, unlike the classic machines, today's machines combine the classic setting of the retro slots with fun themes and several in-game bonus rounds. These bonus games only become active once you've landed the required symbols as per the game's rules.
Having said that, let's take a quick at some of the features of retro slot machines.
Retro Slot Machines Anatomy
Reels: These are the vertically spinning set of symbols. Once the reels stop, random symbols appear on them. Classic retro slots used to have three reels, while the modern retro online slots tend to have 3-5 reels
Payline: These are lines on which winning combinations are formed. To maximize your chances of winning, it's usually advisable that you activate all the available paylines
Symbols: These are symbols that give the game it's theme and usually spin vertically. Different symbols carry different values
Spin Button: This is the button that you click to get the reels spinning. The more advanced retro online slots tend to have the autospin button. Through this, you can pick the number of spins that you'd like the reels to re-spin themselves
How do You Win in Retro Slots?
Winning while playing retro online slots depends on how the game's symbols align themselves once the reels stop spinning. Normally, you win when you collect at least three identical symbols – lying side by side from the left most reel. How much you win in a game is all dependent on other aspects such as the game's feature symbols and other in-game features. You should check the games' paytable for full information on how to win.
Why All The Hype In Free Retro Slots Games
People have been playing retro slots for more than 100 years. And there are so many reasons why these games remain to be a popular pastime among players. While there are several reasons as to why this is the case, we want to give you the main reasons why you should try these games.
There Are Plenty of Options
With the internet and improved technologies, online casinos and software providers work closely to provide you with hundreds of titles to pick from. Today, there are more than 7,000 slot titles, with more than 2,500 of these games falling under the retro slots category.
Easy to Play
The idea behind the slot games – physical or virtual – is simple and straightforward. You press a button and within a few seconds, you already know the results. This is one of the reasons why most people prefer playing slots as compared to other casino games.
Flexible Bet Limits
Casino slot games are the most democratic games that you can play, both in terms of bankroll and skill. To enable you prolong the fun without risking much, retro slots have very low minimum bets for every spin.
Can Be Played For Free
The beauty of playing retro slots online is immensely great that it affords to offer you games for free. This includes slots, which you can practice for free before committing any real cash.
Top Five Retro Online Slots
If you've always enjoyed playing the fruities down the pub, or you are ready to try some of the old arcade-themed fruit machines, then you'll be pleased to try some of the games below. We've highlighted the top games and their outstanding features so that you know what to expect when playing them at the recommended casinos.
Fruit Spin Slots
Software Provider: NetEnt
Reels: 5
Paylines: 40
In-game Feature(s): Free spins, wild symbols, scatter symbols
Outstanding Features: Limitless winning chances; an exciting lay out with fruit symbols
Berry Burst Slots
Software Provider: NetEnt
Reels: 5
Paylines: None, instead, it uses Cluster Pays system
In-game Feature(s): Expanding Wild Symbol, Re-spin features
Outstanding Features: An awesome upbeat tune in the background; a unique configuration of the reels with floating symbols
Heartburst Online Slot
Software Provider: Eyecon
Reels: 5
Paylines: 100
In-game Feature(s): Scatter symbols, free spins game that can be re-triggered
Outstanding Features: It has a deep purple background with bright and colourful symbols
Fruit Box Online Slot
Software Provider: iSOFTBet
Reels: 5
Paylines: 15
In-game Feature(s): Free spins, wild substitutions, multipliers
Outstanding Features: Very flexible bet limit, with a potential of winning big; more winning ways thanks to the blocks of symbols appearing diagonally or vertically
Cherry Burst Online Slot
Software Provider: Iron Dog Studio
Reels: 5
Paylines: 20
In-game Feature(s): 9 free spins, super scatter and wild symbols, gamble bonus game
Outstanding Features: Colourful and bright fruit symbols; winning combinations up to 5,000 coins; fun to play slot game; high RTP of 96%
Are You Ready To Be The Next Retro Slots King?
In the modern world, gems and candies are everywhere, but fruits are undeniably the better option! And as you are reading this, you'll agree that they are now the wealthier option too! Play some of the exciting retro slots online and you'll never want to go back to the gems and candies again.
Retro Slots FAQs
Are retro slots online rigged?
This is a common misconception or myth about online slots. Because it's not possible to win every time you spin the reels, some people assume that the retro slots online are rigged, which is not the case.
How often can I win while playing retro slots online?
How often you win is dependent on a number of factors. They include:
The game's Return To Player percentage (RTP)
The game's volatility/variance
The bet amount you wager
The hit frequency of the slot game
What measures have been put in place to ensure fair game results?
All software based casino games, including retro slots, have a Random Number Generator (RNG) software. This software ensures that the game's results are totally random and unpredictable
Do the free to play game have the same features as the real money games?
Yes, free to play retro slots have the same features as the real money games. The game rules, in-game features and payouts are the same.
What are my chances of winning real money as play free retro slots?
You cannot win any real money as you play free retro slots. The only way you can win real, hard cash is by playing using real money. You can do this by depositing cash to your account using the available payment options
Do all online casinos offer demo games?
Not all online casinos offer demo games. However, the large majority of online casinos allow you to try their games for free before committing any real cash
How do I know the pick the best casino to play retro slots?
There are several traits/features of a good online casino. They include:
Wide variety of games
Round the clock customer support services
Various bonuses and promotions that are updated frequently
Transparent in its terms and conditions
A wide variety of payment options
Licensed by a renowned licensing body such as the UK Gambling Commission or MGA
Audited by a renowned, independent third party body such as eCOGRA or iTECH Labs
Easy to use and navigate website
A platform that's fully optimized for play on the mobile or PC platforms
Our Most Popular Slots Articles