Affordability Check for Everyone Who Wants to Spend More Than Usual in Gambling
August 22, 2020
John Isaac
Another law proposal to make gambling even stricter in the UK! A comprehensive new system for gaming laws, including guidelines for tightening taxes on offshore golfing operators, and a £100 a month budget cap to reduce financial damage has been proposed by the Cross-Party Think-Tank Social Market Foundation (SMF). With this law implemented, customers who want to spend more than usual will undergo a strict affordability check by authorized, independent gambling ombudsmen.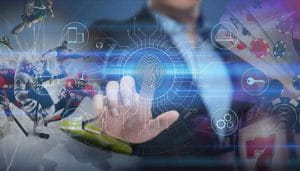 The study states that operational rates will be raised for businesses headquartered in Gibraltar and Isle of Man and tax reductions for firms that will bring their business in the UK.
The reforms introduced were followed by a government review of the 2005 Gambling Act, which officials publicly found outdated.
"Gambling taxation should be redesigned around a system of incentives which reflect a company's level of onshore presence," said SMF in a statement. "This means that operators could still decide to base their headquarters in locations like Gibraltar, the Isle of Man or Alderney, but that decision would carry significant tax implications."
BGC Doesn't Agree with the Proposal
The Betting & Gaming Council (BGC) said, however, that its members have, in some cases, already made affordability tests and that tax reforms had to be proportionate and evidence-driven to avoid jeopardizing employment or to raise tax receipts for the Exchequer up to £3 billion.
They explained that they don't agree with the suggestion because, in no other area of the economy, there is such a law where the government determines how much funds people can spend on something.
Besides, SMF calls for the abolition of "white label" deals. There international companies with no consultation to protect UK customers may obtain access to the British market from existing license holders, citing arguments for generating employment and compliance with UK license terms, including the safety of problem gamblers.
The think tank also recommends that the Digital, Culture, Media and Sports Ministry no longer be exclusively responsible for the gambling program, but be replaced by the current government-wide gambling quartet.
Dr. Noyes Believes Non-Problem Gamblers Could Spend More After Proving They Can Afford It
The operators have spoken for so long about the need to protect their clients, while not taking appropriate measures to enforce affordability tests, says Dr. James Noyes, the primary report author and one of the leading authority on gambling policy.
He added that their proposal sets the bar low enough to protect everyone, especially those with low income. However, it is also high enough to reflect the vast majority of gambling activity between the general population. He explained that gamblers should be free to spend more than this threshold only after proving that they are not gambling addicts, and they are not paying more than they can afford.
To strengthen oversight and supervision of the industry and a stake cap of £1- £5 on online slot machines, the government agreed to revision the regulations with future amendments involving kite marking approaches to promote ethical conduct and new regulators.
This is one of the many measures that the UK government has decided to consider to protect problem gamblers and people vulnerable to gambling.