BHA Will Increase the Minimum Money Prize for Horse Racing
August 8, 2020
John Isaac
Fantastic news for horse races in Britain! The British Horseracing Authority (BHA) has revealed that it aims to expand the minimum threshold of prize money from September with the appearance money scheme. They explained that this is necessary to produce more value to mid- and lower-tier trainers who should reopen that month.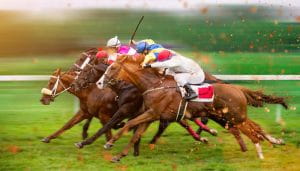 Starting 1 September, minimum prize rates will go up at all levels of British racing, with funds for intermediate and grassroots levels rising to the amounts seen before the lockdown in March.
The minimum prize values will increase to 75% of their pre-lockdown levels for Class 1 and Heritage Handicap racing. This was supported by extra funding from the Horserace Betting Levy Board (HBLB) and donations from racecourses to executives.
The HBLB had spent 25% more on cash prizes since the race restarted in England on 1 June, but will now increase its contribution by 50% for the period from 1 September to 31 December. That ensures it will spend £26.6 million over the four months, up from the initial £17.7 million budget.
Paul Darling Seems To Be Proud of This Decision
Paul Darling, HBLB chair, has stated that they are pleased that they managed to set another rise in their prize money allocation for the rest of the year, which is an essential time for sport. He mentioned that they intend to boot confidence and certainty.
"I would like to thank bookmakers generally, who have continued to provide us with timely payments on account, and besides those operators who have shared with us weekly race by race betting data, allowing us to measure the performance of racing very quickly since resumption. This has been key in supporting our modeling and given us the ability to take decisive action," Darling said.
Moreover, Richard Wayman, BHA COO, explained that the increase in minimum prize money was one of the most important and critical parts of the recovery plan for a spot. Wayman also added that owners had shown a considerable understanding in the last few months, which is why the prize money must increase at all levels as soon as possible.
BHA Will Reintroduce Its Appearance Money Scheme
BHA also plans to reintroduce its appearance money scheme, which first appeared two years ago in September. The idea is to increase the return to owners with horses racing in the middle and lower tiers. It should award horses which finish between fifth and eighth places, £300 for flat racing, and £350 for jumps.
Interestingly, this co-occurs with the publication of the fixture list for the period between September and December. This should result in a maximum of five fixtures that should day each day due to the COVID-19 measures.
Participants will be allowed to attend only one meeting per day, while in total, there should be 460 fixtures for four months. Additionally, the start times will be set in advance to avoid fixture clashes, which is why the participants must stay informed about everything related to the event.