Cryptocurrency Will be Part of the Resort World Las Vegas
May 24, 2021
John Isaac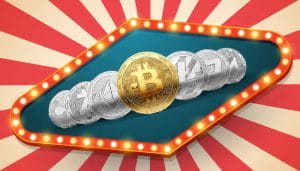 Malaysian developer Genting stated that it has established a collaboration with cryptocurrency exchange Gemini, powered by Winklevoss to make sure their new resort will become one of the best crypto-friendly locations in Las Vegas.
Together, both companies stated they are chasing to create and deploy crypto-friendly services at the best formal prices in all regions of unified resort services.
They will find future possibilities for Gemini cryptocurrency users to make payments to an American hotel and casino company.
The Customers Would Still Not Be Able to Use Cryptocurrency for Gambling
The Gemini claims that their crypto services for the new casino will be completed and announced very soon.
Surely, Resorts World customers will not yet be utilizing cryptocurrency for gambling as that would be unauthorized due to Nevada law.
Casinos can only take dollars on the playing field, but some are already using bitcoins for services and goods.
According to Gemini CEO Tyler Winklevoss, "Whether it's the ability for their customers to use cryptocurrency at Resorts World Las Vegas or convert dollars into crypto, being one of the first to support crypto is a great way to meet the needs of the next generation of customers and provide a 21st-century experience"
The Gemini agreement might be the 1st for the Strip, but not the 1st for Las Vegas. Derek Stevens chose large-scale bitcoins in his Golden Gate assets and D Las Vegas in 2014 and installed ATM for the bitcoin.
At Golden Gate and D, The user can pay in Bitcoin for food, front desk, gift shop items, and hotel reservations. These costs are made by bitcoin service provider Bitpay from Atlanta.
Resorts World's crypto-friendly offers are heading in the same direction so far. Betting with bitcoin might be an option in the future.
And that won't occur until the United States sets out its domestic cryptocurrency, the long-debated digital US dollar or Fedcoin, blockchain-based cash that is centralized, stable, and hack-resistant.
It is a case that gambling providers started investing in it. At the beginning of the year, gambling machine manufacturer IGT received a patent for a system that allows players to send cryptocurrency from personal accounts to a gambling account.
About Resorts World Las Vegas
Resorts World Las Vegas was made by the Malaysian public company Genting Berhad, registered with the Nevada Gaming Control Board. The company has offices in the United States, UK, Malaysia, Bahamas, and Singapore. It is one of the biggest hotel complexes in the United States and is growing rapidly, employing over three thousand workers a day on nearly 88 acres.
About Gemini
Gemini is a crypto platform that is very simple and secure. It provides the facility to sell, buy, receive, store and earn cryptocurrencies. In fact, their platform is considered to be one of the most secured platforms of this kind.
Gemini products are simple, reliable, safe, and has designed to empower everyone. The platform was developed in 2014 by twin brothers Tyler Winklevoss and Cameron. Its headquarters are located in New York City.