Experts Fear Further Damage to Online Betting as the British Business Faces Essential Reforms
June 7, 2021
John Isaac
Since the outbreak of the COVID-19, UK betting companies have sought to consolidate and grow their online options by closing gambling stores.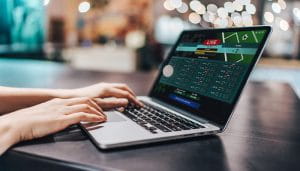 The shutdown of public and business sites and the continued annulment of significant gambling events have changed the betting landscape worldwide.
For example, Entain, owner of FTSE 100-listed Ladbrokes, increased its one-year maximum profit by 11% to 843.1 million pounds, including 803.5 million pounds sterling due to an increase in the supply of online betting by 50%.
The company's shares hit a peak of 17.25 pounds at the end of April and are raising more than 36% this year before closing on Monday. Compared to the most recent low of the first Covid-triggered incident in March 2020, it presently up about 124%. 888 Holdings, Gamesys, and Rank Group have done well since last March. At the same time, Denise Coates, CEO of Bet365 raised 469m pounds last year, the highest in UK history.
However, with increased isolation, anxiety, boredom, stress, or financial distress, many during the COVID-19 also raised concerns about the increase in addiction and dangerous betting.
The UK Gambling Commission noted that studies have found that engaging in a wide range of betting operations may be associated with higher levels of betting risk and problems.
Dependence on Vulnerable People
Matt Zarb-Cousin said that with the cancellation of sports events and the tripling of digital business ads since the 1st United Kingdom lockdown, many gamblers are involved in more intense operations such as casino games and slot machines.
According to Zarb-Cousin, "Broadly speaking, the business model is to get people signed up to bet on football or racing or sports generally, run that at a very low margin — sometimes at no margin at all, sometimes even a loss leader — and get as many of those people onto the slots and casino games as possible".
A study by researchers from the University of Liverpool last year found that among UK betting companies, the five percent of accounts with the maximum yearly spending accounted for 86% of GGY.
Casino and slot games recorded 93% of the gross gambling yield. The study found that players from the most underprivileged regions in the United Kingdom spend unduly large amounts of money relating to GGY.
During this period, most users either made money or lost a little over the year, and 84.5% of users spent below 200 pounds. The study reports that 1.4% of users had more than 20 separate bids per day on average.
No Interruptions, Little Regulation
The UK government is reviewing the 2005 Gambling Act, which is the foundation of all rules governing betting, to verify its compliance with the digital age.
The UK betting business has developed rapidly over the past ten years as online betting has become ubiquitous thanks to smartphones. Zarb-Cousin, who has outgrown his reliance on fixed-odds gambling terminals, said so far lax regulation has allowed these companies to become giant monoliths in the UK economy.
He says a lot about the economy and the technique to rule. When you make more profits, you usually have more regulations or irregularities.
There was no novelty or glitch in betting, and the rules were pretty bad in every way.
Help Calls Become More Difficult
GamCare is a charity company that provides supports for anyone who is affected by gambling addiction. Anna Hemmings is a chief executive officer of GamCare. She said to CNBC that after the initial recession in the initial stage of the Covid, when people faced a host of other problems, the number of people asking for help is now steadily increasing than the previous level.
It is important to note that it becomes more complex, so they face more mental health problems, more protection problems, domestic violence, etc.
Regardless of the Gambling Commission's assessment, the Department of Health and Human Services is committed to expanding and improving treatment for harm caused by gambling to reconcile the problem with drug and alcohol addiction.
According to Hemmings, people tend to admit that things are going badly before asking for help. And a lot of their job is to get people to get in touch with them sooner because the sooner you get aid, the sooner you can reduce damage. In fact, the overall research volume declined during the Covid due to NHS hesitation and backlogs to overwhelm health services.