Entain Involved in "Astroturfing" With Customer Group
February 27, 2021
John Isaac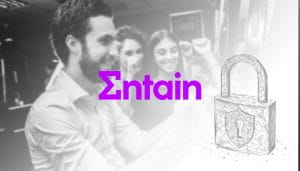 Entain, the parent company of Bwin, Ladbrokes, Partypoker, and others, has been criticized in the UK for its The Players Panel initiative. Safe gambling groups accuse Entain of hiding their membership in a group that publishes gambling-related customer experience comments and posts. This group is a place where people share their gambling experience, about how they have fun and how they do it responsibly.
The Gamblers Group was formed earlier this month to give consumers a voice on UK gambling and gambling issues.
Entain wrote in a February 1 press release: "It is a platform where they can express their opinions on topics such as the future of betting, gaming trends, sports finance, and freedom of choice. The views of the group members are their own. They will interact with policymakers, stakeholders, and the media to communicate consumer views daily."
Initiative Background
People who write comments and posts for the player panel are not paid but do that freely.
However, Entain did not display their name on the players' Facebook page. Instead, their name is located on the player panel website, and the URL is available on the Facebook page. The Facebook page is classified as a Community page and contains a quote from a person named Ken that says that while some people go to the movies or the theater or just drink some beer, and for him, it is bingo and gambling.
There are very few posts on the site, the last one was on February 5. However, many were unhappy that Entain did not disclose their original version.
Lord Foster of Bath told the Guardian that, of course, some people play without prejudice. He added the industry would do well if it was transparent and considerate in its industry campaigns.
Entain Has Different Views on This Matter
Moreover, Matt Zarb-Cousin said that the industry displays an image that is far from reality and creates an artificial turf campaign.
CT Group, the political consultancy that helped Entain create the player panel, was previously accused of artificial turf during a Guardian investigation. Employees created Facebook pages for supposedly independent news agencies and filled them with posts from "happy clients".
A company spokesperson added, the group of gamblers was created to give voice to 99% of UK gamblers who play safe, responsible, and fun games and whose views on the gaming industry are often overlooked in the current gambling debate, its future.
All panelists are unpaid volunteers who have not received any beneficial treatment from Entain.
Entain also denied distorting public opinion about the future of gambling regulation.
A page on the Gamblers' website called "Results" contains many statistics showing resistance to government interference in the regulation of gambling.
These include results such as that 81% believe that people should have the freedom to choose whether to play or not. However, as innocent as this might look like, many people consider this as a way for Entain to attract new clients and promote their gambling services instead of focusing on promoting responsible gambling as it is required by the laws.