Eddie Hearn Replaces His Father Barry Hearn in Matchroom Sport
May 17, 2021
Todd Winkler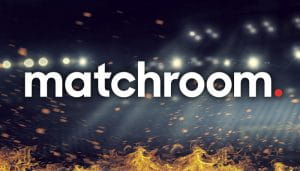 Eddie Hearn has assumed the role of Group Chairman of the Matchroom Sport as his father Barry Hearn steps down and will take the advisory role as President of the Matchroom Sport.
Eddie Hearn climbs to the highest position of Group will see him organize the company's different resources, including the Professional Darts Corporation, Matchroom Media, Matchroom Boxing, the PGA EuroPro Tour, and Boxing USA.
Also, after the conclusion of the World Snooker competition, Porter will take on the role of Chairman of Matchroom Multi-Sport. While Steve Dawson will replace Barry Hearn OBE as Chairman of World Snooker and Katie Hearn will take on the role of CEO of Matchroom Media.
Matchroom Has Issued the Following Press Release
Eddie Hearn will take on the role of President of the Matchroom Sport, following Barry Hearn OBE's retirement after nearly 40 years to become Group President as a Consultant, focusing on global development and event strategy. Eddie Hearn will take on the role of Chairman of Matchroom Sport and Group Chairman, Matchroom Media, Boxing USA, the PGA EuroPro, Matchroom Boxing, and Professional Darts Corporation.
According to Barry Hearn, "It is honor to work with the best athletes in the world for the past forty years and have so much great experience in his range of snooker competitions in that era, since his wonderful days of the 80s saw record boxing achievements and unbelievable progress in pro darts, as they made possibilities for a large number of athletes during that period."
He also added that he has met some major challenges during his career, but nothing could be compared to the pandemic. Hence, he decided to remain in charge until the COVID-19 is over and he thinks it is time to hand over control of the Group to his son, Eddie Hearn.
Eddie Hearn and Matchroom Promotions
Matchroom Sport was founded by Barry Hearn in 1982. Initially started with snooker and then moved on to other sports such as Ten-pin bowling, darts, boxing, and pool.
The company signed a contract with ITV In January 2021. It allows its darts and snooker competitions to be broadcast free of charge. Eddie Hearn was also the owner and president of the Leyton Orient Club in East London EFL for nineteen years until 2014 and purchased the most shares in World Snooker in 2011 and PDC in 2001. At the same time, Eddie Hearn took over as CE of the PGA EuroPro Tour.
However, Eddie Hearn is best known as the boss of Matchroom boxing. He promotes several world champions, including Saul Canelo Alvarez and Anthony Joshua, and signed a one billion dollar contract with DAZN in 2018.
According to Eddie Hearn, His father devoted his whole life to business, and he is doing the same since he arrived in 2004. Now he has a lot of responsibility, and he is very energetic to continue to do a great job and guide the company and the great team.
They have seen tremendous progress over the past 10 years, but they are only at the beginning of the journey. Eddie Hearn is high expectations for the development and continued overall progress of the family business.