Gambling Industry in England to Be Shut Down Until Mid-February
January 16, 2021
John Isaac
The new measure, announced on Monday, will take effect Tuesday from midnight on the new UK Covid-19 variant. All casinos, bingo rooms, and betting points must be closed. The competition will continue without fans and only with the necessary personnel. By the end of January, similar lockout rules were in effect in Scotland, while Northern Ireland and Wales had already introduced restrictions.
UK Faces Third National Lockdown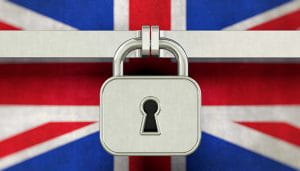 British PM Boris Johnson announced on Monday that England will host its third national isolation from Tuesday at midnight until at least February 15th, which includes the closure of the ongoing gaming industry. The move is part of a new effort to contain a new, highly infectious form of Covid-19.
People can only leave their homes to buy basic groceries, work away from home, play sports, see a doctor and avoid domestic violence, he said. Top medical officials in Britain have recommended putting the country on alert. If the country takes no action, the NHS could be overwhelmed within 21 days, Johnson said.
The changes are taking place as the UK faces the more prevalent variant of Covid-19. There are more than 2.6 million coronavirus cases and over 75,000 deaths in the country to date, according to Johns Hopkins University.
The new tight restrictions are similar to the first blackout last March, forcing dozens of businesses that have not yet closed under the local system to close. The list of businesses to close includes entertainment venues such as casinos, theaters, museums and galleries, cinemas, concert halls, bookmakers, slot machines, bingo halls, ice rinks, water parks, game rooms, fun parks, bowling alleys, circuses, go-Karting, play centers, fairgrounds, soft play areas, and theme parks.
On Monday afternoon, Scottish PM Nicola Sturgeon announced a new residency ordinance for Scottish citizens from midnight. Northern Ireland and Wales have already imposed isolation restrictions.
The British Horse Racing Will Continue
The British Horse Racing Administration (BHA) has confirmed that the race will continue without fans and only with key employees shortly after Boris Johnson's announcement.
The BHA said in a statement: "Following today's broadcast, we can verify that the race will keep going behind closed doors during the next National Lockdown. Participation is limited to those required to organize the games, and all participants must continue to adhere strictly to the UK racing's COVID-19 protocols."
Scottish Racing representing Perth, Musselburgh, Kelso, Ayr, and Hamilton Park tweeted: Following today's announcement that Scotland should be under full Covid restrictions, The Scottish Government confirmed that the race in Scotland could continue at the gate closed. Only those who play an important role in organizing parties should attend party conventions and continue to abide by the strict protocols that already exist. Unfortunately, no owner can participate in the track until further notice.
However, this is still considered to be great news considering that many other events have already been cancelled in an attempt to prevent further spread of the new mutation of COVID-19 that recently appeared in the UK.