Las Vegas Woman Receive Three Years in Federal Prison for Participating in Fraud
January 25, 2021
John Isaac
A 50-year-old Las Vegas woman Andrea Burrow was sentenced to three years in prison for her role in a $9 million scam. The campaign primarily targeted seniors and other helpless victims who got scam emails pretending they had won awards.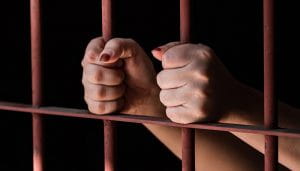 In addition to imprisonment, the woman was sentenced to three years of probation. The court also ordered him to lose $272,000, according to the US Department of Justice. Federal District Judge Gloria Navarro delivered her verdict in the Federal District Court of Nevada.
The prosecutor demanded a sentence of imprisonment for almost five years. They did this because they stated that her illegal act began long before 2010 when the case became known. Court documents also prove federal police freeze more than $ 237K from the Bank of America vault and its Las Vegas headquarters in February 2018.
The email system sent people false pricing announcements. The email claim that if they pay compensation, the victims will receive a hefty monetary reward, usually between $20 and $30.
According to Burrow Authorities, opened the mail, categorized the payments, and found whoever sent them in the database. People who sent payments were targeted by new scammers.
Nine Other Accomplices Revealed
The first person charged in the scheme to be sentenced is Burrow. She pleaded guilty to conspiracy on mail fraud charges in August. She and five others were charged in November 2019. These people, Jose Luis Mendes, Salvador Castro, Miguel Castro, Jose Salud Castro, and Mario Castro, are expected to appear in court in June.
Three more have pleaded guilty to conspiracy in 2019. The police say they have paid particular focus to issues target to senior citizens by the postal service.
According to Delaney De Leon-Colon, "this case points out the value of informing this fraud to the police so that law enforcement organization such as postal inspectors can obtain the data they need to prosecute lots of victims in these important cases."
The Federal Bureau of Investigation Senior Fraud page states that competitively priced fraud is one of several types of fraud involving the elderly, valued at more than $ 3 billion a year.
They are often targets because the FBI says they are more polite and confident. They also normally have financial savings, a home of their own, and good credit, making them easy to cheaters.
How to Avoid Sweepstakes Scams
If something sounds so well to be true, such as a surprise email that you made thousands of dollars, it often happens.
The Federal Bureau of Investigation asked people receiving these emails to view them online. They need to enter a business name, contact information, and address in Google search. Many times, other victims have filed complaints against these groups.
The victims who think that they or a beloved one has been selected for the prank are advised to call their local police station before getting further into trouble. In addition, they can also warn people online.