Monzo Online Banking Invites All UK Banks to Introduce Mandatory Blocking of Transactions for Gambling
March 1, 2021
John Isaac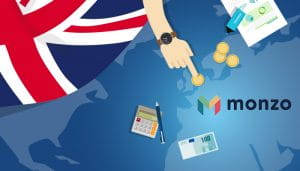 The British online bank Monzo has encouraged the country's government to implement strict actions on all banks to force them to impose a gambling ban on all local bank accounts.
In an open letter endorsed by top National Health Service (NHS) doctors, scholars, and some institutions fighting with gambling harm, Monzo called for new laws to ensure that all UK bank clients have access to the tools to block betting on their accounts, regardless of the bank they are clients of.
The suggestions arrive at a moment when online betting is on the rise in the United Kingdom, particularly during its long isolation from the coronavirus. In addition, as part of a planned industry review, the government undertook a significant overhaul of the UK betting law for the first time in years.
About Monzo Online Bank
The first bank that started a gambling blockade in the UK was the Monzo Internet Bank. Since that time, lots of the UK's largest banks have taken similar steps to keep their clients from potential harm from gambling. RBS, Natwest, Lloyds, and Halifax are some other banks offering the ability to block certain gambling transactions.
Despite all of this, the study was conducted by one of the largest organizations in 2020. The country's gambling charities, the University of Bristol, and the GambleAware have found that around 28 million UK bank account owners cannot be able to block payments to betting sites.
According to Monzo, the blocking of gambling transactions should also apply to card payments.
At the moment, the gambling providers usually propose different types of payment methods, for example, bank transfers. It is a matter of regret the banks are unable to steadily get the information they need to avoid such direct payments to gambling providers.
Monzo furthermore claims that the gambling providers are required to disclose a customer's account information in a dedicated registry. Such a directive will allow all United Kingdom banks to assure that payment blocks offered for gambling also apply to bank transfers.
British Government Should Support Monzo According to Monzo CEO
CEO of online bank TS Anil said that Monzo has already initiated work on its pilot plan but needs support from the UK government to make the project meaningful to more clients. According to a bank manager, "a review of the UK Gambling Act has emphasized a significant issue of defending clients from harm caused by gambling. But gambling providers are not only the most involved in the sector."
Monzo said that British banks must also take their utmost to secure their clients from the potential harm that gambling can do. Also, gambling providers should be required to expose their bank account details to a dedicated central office. Internet banking has also proposed that the betting transaction block feature applies not only to bank transfers but also to card payments to gambling providers.
Also, Monzo stated the British government should work with video game organizations to find out if customer payments for so-called loot boxes can be identified and suspended.