Player Protection Symposium Announced During Responsible Gaming Session at SBC Conference
June 11, 2021
John Isaac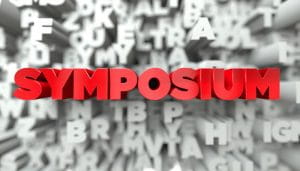 A Player Protection Symposium will take place in New York on 30th November 2021. The announcement was made during a responsible gaming session at the SBC Digital North America online conference on 10th June 2021. EPIC Risk Management will launch the first of its kind Player Protection initiative for the US in partnership with SBC Events.
The symposium is a high-level event that will focus on player protection in the US. The event will bring together over 100 c-level executives from within the iGaming, betting, and sports industries. Industry representatives will discuss the latest strategies to prevent problem gambling. The aim of the event is to create a unified approach to responsible gambling policy, as legal sports betting and iGaming continue to roll out across the US.
EPIC Risk Management and SBC Launch Player Protection Event
Responsible gambling sessions dominated the agenda of day 2 of the SBC online conference. The Player Protection initiative event announcement was made during the Staying Ahead of the Game – Investing in Responsible Gaming Regulation session.
Brianne Doura-Schawohl, Vice President of US Policy and Strategic Development at EPIC Risk Management announced the event at the conclusion of the session. The symposium will be held at the luxury sports bar 40/40 Club in Manhattan on 30th November 2021, a day before the SBC Summit North America.
The symposium will gather gambling operators, regulators, suppliers, affiliates, sports leagues, and teams. It will provide the opportunity for these organizations to take collective responsibility for the protection of sports fans as the legal sports betting industry grows in the United States. It will provide the opportunity to identify the standards required to develop a sustainable US sports betting industry with responsible gambling at its core.
The symposium will focus on a solution-based approach to minimizing gambling harm. It will draw upon the experience of problems existing in Europe's long-established sports betting markets. It will also analyze effective player protection programs that are already running across Europe, such as Know Your Customer (KYC) requirements.
EPIC Risk Management is a world-leading independent gambling harm-minimization consultancy. During the Player Protection Symposium, the authority will share their experiences of how they help organizations within European sports gambling markets reduce the risks associated with gambling harm.
This detailed approach aims to help establish a good strategy for protecting players in the expanding US gambling industry. The Player Protection Symposium is an invitation-only event. Details on how to register an interest in attending the event can be found on the EPIC Risk Management website.