Robins Called Rush Street Gaming "Corrupt Idiots"
September 7, 2020
Todd Winkler
CEO and co-founder of the American daily fantasy sports provider DraftKings, Jason Robins, seemed to be quite frustrated by Rush Street Gaming last Monday. Robins insulted the company by calling them "corrupt idiots."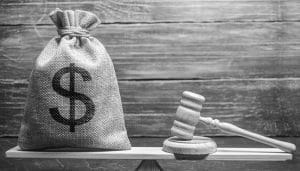 "Feels so good to be taking mobile registrations in Illinois. Especially after the corrupt idiots at Rush Street Gaming tried to block us in the State. In the long run, good policy always wins. I commend @JBPritzker for doing what's right for the citizens of Illinois." – were the words that Robins tweeted on his personal Twitter account.
FanDuel and PointsBet Obtained Provisional Operating Licenses in July
On Friday, Governor J. B. Pritzker agreed to revoke the decision to re-register electronically. The BetRivers Sportsbook operated by Rush Street Games, also required online registration.
After working with Casino Queens and rebranding sportsbook operations, DraftKings was launched in Illinois last month. Hours before the event, Governor Pritzker halted online registration and required people to visit a casino in person. DraftKings has been affected by the fact that they are based on four hours and a half in Alton, Illinois, south of Chicago.
Although the licensing of FanDuel Sportsbook and PointsBet has been revoked, that hasn't stopped attempting to join the Illinois market. During the same week in July, all obtained provisional operating licenses.
Pritzker then reversed his turnaround and provided for electronic enrollment in the State with the heating of the Illinois professional sports industry. That was excellent news for sports betting, as many books had new consumer approvals.
FanDuel, which is another competitor of DraftKings, has listed its plans about the Illinois market online and confirmed its partner is going to be Par-A-Dice. While Par-A-Dice has already been licensed to bet on sports, they plan to launch on 10 September before the NFL season.
For over five years, DraftKings and FanDuel collaborated with DFS and have established a customer base in the United States.
In 2019, Rush Street was seeking to penalize Illinois-based DFS firms, after Illinois' former General Attorney Lisa Madigan's announcement that DFS was illegal gambling.
Lawmakers finally agreed to insert a penalty box in the Sports betting law, which demands business that is aiming to launch digital-only platforms to wait 18 months for a license submission.
The aim was to curb the growth of DFS firms such as DraftKings, FanDuel, and other sports betting firms so that they could not gain hold of the market. The sports betting license price is 10 million dollars for a physical sportsbook with a web channel and 20 million dollars for an internet license.
DraftKings Established Collaboration with Casino Queen
During COVID-19, DraftKings found a way to reach Illinois at an early stage. The company has allied with Casino Queen and has branded it DraftKings at Casino Queen. They were then able to join and continue betting.
FanDuel still could achieve the same thing by collaborating with Boyd Games, the owner of Par-A-Dice, but this means FanDuel would not earn top marketing materials. FanDuel is looking for to launch Pritzker before further restrictions on sportsbooks are applied.