Ruffin Sues Insurance Providers Which Refused to Cover COVID-19 Damage In His Casinos
July 27, 2020
John Isaac
Phil Ruffin, an American businessman, and owner of Treasure Island and Circus Circus has decided to take the casino's respective insurance providers to the court. The reason is the financial damage they received due to the COVID-19 pandemic and the insurance providers refused to cover.
Interestingly, these casinos are the first that have decided to take this step and sue their insurance providers for refusing to cover their financial damages provoked by COVID 19.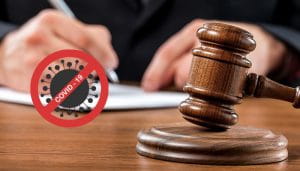 Steve Sisolak, the governor of Nevada, ordered all state casinos to suspend operations. Starting June 4, they were permitted to reopen in reduced capacity with various health-safety measures.
The Gross Gaming Revenue of Land (GGR) in April and in May amounted to $0 while at the same time of 2019, Nevada casinos won $1.9 billion.
Since 2009, when Ruffin purchased the MGM Mirage resort in MGM for $775 million, it has been owned by Treasure Island. Ten years later, in 2019 he bought the $825 million of Circus Circus from MGM Resorts.
Ruffin Believes Insurance Providers Have This Kind of Coverage
According to Ruffin insurance providers and their policies do provide some kind of coverage about this type of emergency such as the pandemic of COVID 19. Opposite of that, according to Bloomberg Law insurance providers have denied such claims. They state that there's a lack of physical property damage and as such, there is no need for coverage of the damage caused by COVID-19.
To this Ruffin has responded that there was indeed physical damage as well because the virus also emerged in his two casinos."
Persons infected with COVID-19 were present at Circus Circus prior to March 18, 2020. In fact, during the period January 1, 2020, to March 18, 2020, Circus Circus employees recorded more than 1,600 sick days. During that same period, Circus Circus had more than 337,000 registered guests from all over the world" – it is stated in the complaint.
Circus Circus claims that the insurance firm Aig has sold an "all-risk" policy to cover "reasonable physical damages or harm to Insured Properties" to the United States district court in Nevada. It says in the casino the policy includes a limit of $500 million for physical injuries and loss of assets and up to $96.7 million for loss of profits.
The casino is also looking for $75,000 from AIG in legal expenses as coverage of the damages caused by the new coronavirus.
Additionally, attorney Michael Levine, a partner at Hunton Andrews Kurth LLP in Richmond, Virginia responded Bloomberg that casinos in Las Vegas have been damaged severely.
There Have Been Over 14 Million Of COVID-19 Cases Worldwide till Now
However, casinos are not the only businesses that have been hit financially by COVID-19. In most of the countries around the world where there is a COVID-19 outbreak, many businesses used to temporarily closed.
The governments have taken these measures to prevent further spread of this new coronavirus which was declared a pandemic by the World Health Organization in March. Until now there have been over 14 million COVID-19 cases all around the world.