South Blackpool MP Scott Benton Responded to the Betting Industry's Accusations of "Fat-Shaming"
August 2, 2021
John Isaac
Resort spokesman Scott Benton said his rude tweet to the employment consultant was "light-hearted" and that his pursuit of a big casino and street gambling promotion had nothing to do with gambling companies getting free tickets to sporting events.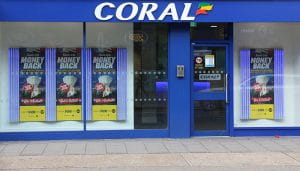 The roster shows that Mr. Benton has received tickets and entertainment for major sporting events in June and July for £ 7,494.60.
He received £ 1,400 in Royal Ascot hospitality from the BGC and £ 1,100 in Wimbledon tickets and hospitality from Gibraltar Entain Operations.
Sports betting and gambling company Entain has several betting sites in the UK, including the bookmakers Coral and Ladbrokes.
Benton also accepted Euro 2020 matches tickets. It includes hospitality and tickets for the Czech Republic VS England game worth £1,537.60 from Gamesys Group and the same for Denmark VS England semi-finals worth £ 3,457 from Entain Operations.
Benton informed The Gazette that his gifts to the betting business did not lead to the creation of a large casino. Although it withdraws by the BGC for William Hill bookmakers in the South Shore, no published street gambling has been made.
In a video, he said: they have been closed for most of the past 12 months due to Covid, but now they are open, and users can harmlessly go in and wager on a wide variety of sports.
Of course, this means that thousands of pounds are being donated to support the UK spend money on basic public services and to help major sports such as lower league football, horse racing, and greyhounds.
Scott Benton Claims
Scott Benton said he never asked users to bet or support gambling companies. He doesn't think it's good to tell that he promoted street gambling or asked users to help them.
He said that bookmakers are an important part of Main Street; they motivate the local public to spend money and that they are as valuable a part of Main Street as any other industry.
Regarding Benton's appeal to MP John Whittingdale to reconsider the super-casino case at the resort on the same day he accepted free tickets to the Euro 2020, Scott Benton said he hadn't.
According to him, there is no relation; I have been in support of betting shops in Blackpool for a long time.
What David Collett Says?
Benton also said that his "fat-shaming" tweet to Blackpool employment consultant David Collett was "light-hearted."
A few days ago (Thursday, July 15), the congressman was criticized by councilor Collette after attorney criticism of the betting business tip on Benton's register of concerns urged a "fat-shaming" response. Collette told Benton again criticized "playground harassment."
In a tweet, Collette said: Benton got a free euro ticket from a betting firm and all of a sudden Blackpool needed an invaluable new casino.
Collette is an oncology nurse at Blackpool Vic. Collette said he was "fat-shamed" by Scott Benton, calling the response "a nuisance in the playground."
But Benton, co-chair of the Eating Disorders Party Group, told it was a "light-hearted" reaction.
Mr. Benton said The Gazette: David is a select employment consultant, and he regularly comments on my social media pages, some of which I find unnecessary and foul.