The Cromwell Will Only Welcome Adults
November 11, 2020
John Isaac
The first adults-only resort on the Las Vegas Strip is finally opening its gates! Caesars Entertainment has stated their intention to open The Cromwell on October 29 at 10 am Pacific time. What casino fans should know is that this small, but luxurious hotel and gaming floor will operate 24/7 and will only receive guests who are 21 years old or older.
However, younger guests will be welcomed at GIADA, a reputable restaurant run by chef Giada De Laurentiis.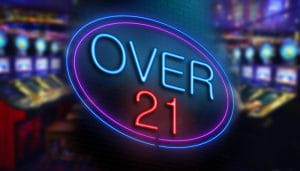 "The first standalone boutique hotel on the Strip, The Cromwell brings an exclusive, elevated lifestyle experience to the destination, focusing on hospitality, amenities, and personalized service. In line with the boutique hotel experience, we are pleased to announce that we will reopen on Oct. 29 as the first adults-only property on Las Vegas Boulevard, with a continued emphasis on our enhanced health and safety protocols," – stated Ken Janssen, Senior Vice President and General Manager of The Cromwell.
The 40,000 square-foot casinos with gambling deals from single '0' roulette and EZ Baccarat and 100X odds on Craps to 3-2 shoes and double-deck blackjack is also available at the standalone luxury hotel, making playing at The Cromwell one of the best odds to win big in Vegas. The casino will also include a lobby bar, Interlude Casino Lounge, a restaurant run by a reputable chef Giada De Laurentiis, and Drai's After Hours.
The Cromwell Will Launch William Hill Sports Book
The Cromwell will also introduce the branded William Hill Sports Book on the reopening day, with new consumer services such as self-service sports betting kiosks and an improved betting menu with LIVE InPlay Wagering.
With the Caesars' Halloween Sale from October 26 to November 2, as well as the Fall Savings Sale from November 2-23, for select travel dates through September 2021, visitors will save up to 30% when they decided to visit and stay to Cromwell some next time. Both offerings for hotels are based on availability and can't be paired with other offers.
Caesar Entertainment Will Provide Parking Fee Income to Charities
As previously announced by Caesar, for Nevada citizens with valid ID, registered hotel visitors, and Caesars Rewards loyalty partners ranked Platinum and above, self-parking will remain free. Many other guests will be paid to self-park at Caesars' Las Vegas resorts beginning on October 30, including The Cromwell. At this time, the Cromwell valet will remain locked. At the end of the first quarter of 2021, Caesars Entertainment will give all parking fee income raised to many charitable groups helping Caesar's team members and local areas in need.
The opening of The Cromwell comes after the reopening of Caesars regional casinos and hotels across the country after the lockdown due to the pandemic. Caesars will open its remaining Las Vegas properties in line with customer demand, regulatory requirements, and any safety measures in order to prevent further spread of the new coronavirus known as COVID-19.
The Cromwell could be a great boost to Caesars' economy especially after the whole industry was temporarily shut down during the lockdown this spring.