The Majority of Brits Don't Desire to Have Betting Limits, Just 10% Will Not Use Unauthorized Websites
March 24, 2021
John Isaac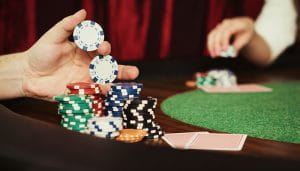 A YouGov poll found that most voters don't want politicians to limit their bets. There are claims that gamblers are capped at 100 pounds a month in losses that people tend to oppose.
For this purpose around 1683 British adults were interviewed, 51% of whom were against the establishment of borders by politicians, and only 27% of respondents supported this decision. Critics say that up to 60 million pounds could be deducted from horse racing tax, which would seriously hurt the business. 59% of those surveyed said they would look for unauthorized markets if limits were included.
51% Against New Monthly Betting Limits
The YouGov survey was commissioned by the Betting and Gambling Council. It showed that voters are usually against the government limiting the amount of money people can lose betting. It follows from the assumption that the 100 pounds loss limit will help those most likely to suffer from gambling and those in danger of developing a betting issue.
The information received by the survey is used to determine both the Gambling Commission's advice on accessibility and the government's current betting review.
Black Markets Have Increased in the Last 2 Years
According to Price Waterhouse Cooper's report, black market website users rise from 210K to 460k over the last 2 years.
Since up to 59% of those polled say they will go back to the black market if the state put limits, officials should carefully consider what to do.
Only 10% of those surveyed said they would not use unauthorized black market websites, suggesting that the state would risk losing a large amount of tax revenue if it imposes certain restrictions. Black market sites are unauthorized because they are don't have any safety measures, such as verifying age and obtaining valid bettors' ID.
The amount at stake for illegal operators has doubled from 1.4 billion to 2.8 billion pounds. Since the operators used by some customers are illegal, the UK government does not collect taxes from them, which cost them millions of pounds. There may be money that will go a long way in the post-coronavirus world.
It looks clear that the state will make a serious mistake by imposing restrictions that push players into black markets while risking their gambling tax revenue.
BGC Addressed the "Red Wall"
YouGov was conducting a voter survey for the betting and Gaming Council. The YouGov also selected focus groups in the so-called red wall areas. Headquarters in West Midlands and the North of the UK were targeted by focus groups, requests for gambling advice, and many other cultural issues.
These are the 20 places where focus groups were held:
Blackpool
London
Warrington
Birmingham
Mansfield
Oldham
Wakefield
St Helens
Doncaster
Scunthorpe
Dudley
Durham
Walsall
Stoke-on-Trent
Long Eaton
Grimsby
Richmond-on-Thames
One of the main critics of the anti-gambling lobby has been the "normalization" of betting. In fact, millions of persons in the UK believe betting is the best normal social and recreational pastime.
Limits Are Good according to BGC
Michael Dugher, CEO of the Betting and Gambling Council does not think limits as a wrong idea. He believes affordability checks are good but that he is worried about the range is too wide.
He also noted, there is now technology that allows gambling operators to know when clients are showing signs of harm.
" I wish that politicians also pay attention to the results and voters, which will be key to the outcome of the next elections, who fear Westminster will tell them how to live their lives, especially after COVID 19," – he added.