Tioga Downs Racetrack and Golden Nugget Join Forces to Enter New York's Market
March 17, 2021
John Isaac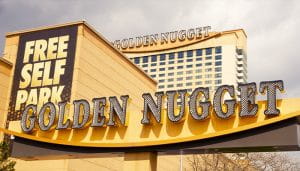 Tioga Downs Racetrack has established a year-long deal with Golden Nugget Online Gaming (GNOG) for potential online gaming business entry in New York. The contract will be a subject to legal authorization by New York, which is considering legalizing internet poker and mobile sports betting.
In New Jersey, GNOG had an incredible year, and it recently launched in Michigan. Under a Tioga Down's license, the Texas-based firm would have access to New York's market for online casino betting.
For GNOG's Growth Entering the New York's Market Is Vital
GNOG, like the majority of iGaming industry insiders, expects great things from New York, the country's fourth most populated state with nearly 20 million inhabitants. GNOG forecasts that the Empire State's digital casino industry could hit a staggering $2 billion gross gaming revenue by maturity, noting recent developments in New Jersey and Pennsylvania.
 GNOG's gross addressable US wireless sports betting and casino industry is now estimated to be approximately $10 billion across New Jersey, Nevada, Pennsylvania, Illinois, West Virginia, Mississippi, Louisiana, Michigan, and New York.
The gambling company is the second online gambling firm to reach an agreement with a New York casino recently.  Penn Interactive, the streaming branch of Penn National Gaming, announced collaboration with Rivers & Resort in Schenectady on Monday. Penn Interactive's contract, like GNOG's, is for 20 years.
GNOG president Thomas Winter stated that entering New York's market is vital to the company's growth plan. Winter expressed optimism that the state will legalize online gambling, and that the firm will continue to seek new business access through collaborations with brick-and-mortar casino operators.
Moreover, he went on to say that GNOG is ecstatic to be working with Jeff Gural and Tioga Downs.
"I'm confident GNOG will bring an exciting product to my home state of New York and together we will generate excellent new revenue streams for GNOG, Tioga, and the state of New York," – stated Jeffery Gural, owner of Tioga Downs, to that.
More about the Sports Betting Industry in New York
Live sports betting has been finally legalized in New York's casinos a while ago. A FanDuel retail sportsbook is located at Tioga Downs, which was opened back in 2006. Gural's Meadowlands Racetrack in New Jersey is operated by FanDuel, a New York-based sports betting company. New York, on the other hand, has not yet legalized electronic sports wagering.
Regulatory automated sportsbooks may be open in New York ahead of the 2021 NFL season were the words of State Senator Joseph Addabbo, a leading advocate of internet sports betting and gambling. If online sports wagering is legalized in New York, it could become the most lucrative iGaming industry in the nation.
Most industry observers believe that New York sports wagering will deny New Jersey of its sports betting leading position, as New York bettors account for approximately 25% of the New Jersey's monthly handle.
Sports betting is considered to be a relatively new thing in most of the states in the US as they started legalizing it after the federal ban for sports betting was removed by the Supreme Court back in 2018.