Washington D.C. Lottery Officially Sets the Ultimate Rules for Online sales
May 10, 2021
Jessica Whitehouse
The Covid-19 led to the launch of iLottery in Washington DC for a year. Now, concerns about pandemic and trade limitations are fading as more Americans getting vaccines. According to an OLG spokeswoman, iLottery will stay here. By creating an iLottery account, you will be able to play e-instant, Mega Millions, and Powerball games.
Returning Employees to Work Can Be a Boon for DC ilottery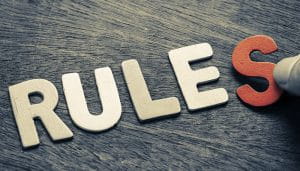 Around 700k residents of the area are step by step coming back to offices and schools. However, it does not mean that betters will no longer participate in the online lottery.
The online lottery has already registered over 6,400 users who had signed up since its launch in late December 2020. Lots of workers returned to work in Washington; they can increase that number. Eventually, most of DC's employees move from neighboring states. According to official figures, these travelers add another 79% to the State's actual population.
According to Nicole G. Jordan, it had more than 2.5 M dollars in sales to date. They are seeing a constant rise in the number of new players and look forward to continuing this process. They have a strong advertising campaign to raise awareness.
It means that viewers who think iLottery was only in its trial period ending April 14 not well understood DC's step-by-step strategy. According to Jordan, there was never any confusion that online gambling would be OLG's permanent service. On March 21, state authorities approved the final rules, changing the interim State of emergency rules that allowed the December launch.
Second Online Product for DC Lottery
The capital city previously has some experience in online gambling, and before DC Lottery, they introduced an online gambling product known as Gambet well. GambetDC reported net sales in the region of $ 1.3 million from launch on May 31, 2020, to November 30, 2020.
When gambling provider IWG issued a statement about the games, the State had a program for iLottery. The officials already aware the Instant Win Gaming was operating live lotteries in Virginia and New Hampshire. From that time, the BCLC and Pennsylvania Lottery have also signed with the IWG.
Online Games for DC Citizens and Tourists
After the IWG was announced on January 18, the user could choose E-Instants, Mega Millions, and Powerball.
According to Nicole G. Jordan, "E-Instants work like conventional scratch cards sold in stores, but these e-games are only available on the Internet. Every month, they add a new E-Instant game. They also want to add numbers games.
She also said that rest of the year would be interesting for the lottery. New games and "changes to existing games" will be launched. The main aim of OLG is to fulfill user requirements."
Of the Two Routes Leading to ilottery
When DC opened the iLottery, seven other states had previously legalized online lotteries. But, all seven states have not followed the same route to achieve this goal.
Some states had to approve different legislation to allow online lottery. DC is one of the happiest states as it has succeeded to forgo the legal process in support of a domestic regulatory process.
The list of United States jurisdictions offering online lotteries:
Washington D.C. (draw & instant)
New York (draw only, by subscription)
Maine (draw only, by subscription)
Georgia (draw & instant)
Virginia (draw & instant)
Pennsylvania (draw & instant)
Michigan (draw & instant)
Kentucky (draw & instant)
Rhode Island (instant only)
North Carolina (draw only)
Illinois (draw only)
Massachusetts (draw only, by subscription)
New Hampshire (draw & instant)
Maryland (draw only, by subscription)
North Dakota (draw only, by subscription)