888 Wins An Auction By Buying William Hill for £ 2bn
September 13, 2021
John Isaac
888 Holdings beat over Apollo Global Management with a bid of almost £ 2 billion ($ 2.76 billion).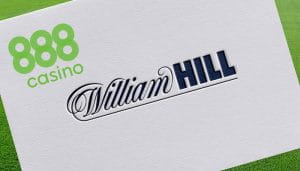 Caesars Entertainment purchased William Hill in one of the greatest gaming mergers in history, but tried to sell the British gambling giant's European operations shortly after.
William Hill's European operations were expected to cost roughly £ 1.5 billion when the transaction was first announced. However, other multinational sports betting and casino game providers immediately entered the market, escalating the situation.
It was reported earlier this year that Tipico, a German gaming company, as well as other major gaming businesses such as Apollo Global Management and Betfred, expressed interest in acquiring the brand.
With the withdrawal of Advent International, the process has become a three-horse fight between Apollo, 888, and CVC Capital Partners (working with Tipico).
Apollo was considered the frontrunner to win the contest, while CVC had the upper hand, but the CVC-led effort was defeated, leaving Apollo and 888 as the sole contenders.
888 Wins The Race
In April 2021, Caesars Entertainment purchased the sports betting company William Hill for $ 4 billion. Earlier, CEO Tom Rig verified that the organization plan to sell William Hill's global property in hopes of focusing on expanding sports betting in the United States.
During the past month, Caesars Entertainment displayed its new brand, William Hill, an American bookmaker, to expand its range of business. Caesars Sportsbook is a betting offer that is now available in 8 states.
According to the Times, 888 has won the bidding war from Apollo and get the assets, including 1414 bookmakers in the United Kingdom and Ireland. CVC Partners and Tipico were eliminated from the race this weekend.
In reply to the news, 888 has verified that it is in preliminary discussions with Caesars Entertainment about a possible acquisition of the group. However, both organizations have not yet reached an agreement.
More About William Hill
William Hill is a long-established sports bet store. You can bet widely from major overseas sports to baseball and sumo. Of course, it also supports other languages, but there are some parts that are not supported and remain in English. It is also a pity that there are few platforms available for deposits and withdrawals. An app for smartphones is available, which is rare for an online casino.
William Hill plc is one of the UK's largest bookmakers. Founded in 1934, the UK's main office alone employs approximately 16,600 people and is listed on the London Stock Exchange.
It is a company that sets a magnification for various events worldwide and offers it as a target for betting. The target is wide-ranging, including sports, politics (election results, etc.), and weather.
As one of the UK's largest bookmakers, William Hill's online casino is quite full of sportsbooks.
There is no maximum withdrawal amount at William Hill. Also, since there is no upper limit to the number of stakes, it may be suitable for those who want to make a big game aiming for a lot of money.
However, depending on the game, the maximum refund amount is set. And even if the bet hits, the amount exceeding the upper limit will not be refunded, so be careful when betting a large amount of money.