Boylesports Plans to Acquire Betting Assets from William Hill in the UK
July 12, 2021
Matt Speakman
BoyleSports recently expressed interest in buying William Hill UK betting shops. Competition is in between all main UK competitors Betfred, Flutter, Apollo and Entain. According to industry experts, BoyleSports is a favourite in this race.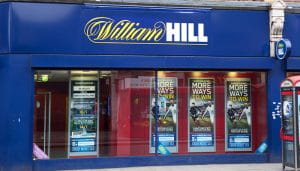 BoyleSports is a Dundalk-based Irish independent gambling group. According to an official spokesperson, they plan to buy some bookmakers from William Hill in the UK to expand its presence in the gambling market.
They want to become one of the UK's leading Main Street operators, and they believe their retail and digital offerings are top-notch, secure, delightful and easy to use.
It is a unique opportunity for BoyleSports to buy William Hill bookmakers to meet its retail scale goals. BoyleSports is currently running 21 bookmakers across Great Britain and 45 in Northern Ireland.
BoyleSports' statement came a month after William Hill's current holder, Caesars Entertainment, announced that it would sell its assets outside the US to focus on the US market.
The operator has a portfolio of 1,400 gambling shops in the UK, and the sale hoped to bring Caesars around two billion pounds.
Meet Their Competitors
BoyleSports isn't the only company tracking William Hill's business. They expected to face stiff competition from other bookmakers who also want to buy gambling shops. These include Betfred, Apollo, and 888 Holdings.
Betfred's presence in the contest sparked a long-standing opposition between the two operators. BoyleSports has twice lost expansion offers to the UK gambling company after its offers to purchase Ladbrokes Coral and Tote were rejected.
Apollo Global Management, a New York-based investment management firm, is also competing to buy betting shops. The company was one of the first to buy William Hill but overtaken by Caesars Entertainment.
Despite fierce contest, experts claim that BoyleSports's is a favourite in this race. Its debt-free status is a boon for the organization and can outperform other competitors.
BoyleSports Continues to Strengthen Its Position in the UK Market
BoyleSports is an Irish bookmaker founded by John Boyle in 1982. The company runs 66 betting shops in Northern Ireland and the UK and over 250 gambling bookmakers in Ireland.
Since its inception, BoyleSports has shown strong attention in becoming a significant operator in the United Kingdom market.
The company first enrolled on the United Kingdom betting market in June 2019, following the strategic acquisition of 13 bookmakers owned by Wilf Gilbert. At the beginning of 2020, the brand strengthened its position in the UK gambling market by purchasing 33 William Hill bookmakers in Northern Ireland for € 12-18 million.
Following the acquisition, Conor Gray stated that the purchase was a significant step towards realizing the firm's wish to have 100 bookmakers in the United Kingdom at year-end. Anyway, the outbreak of coronavirus appears to have decelerated the company's goals as the bookmakers have hit hardest.
All the attention are on the firm's chief executive, Mark Kemp, as the Irish gambling provider ready to make its bid to Caesars Entertainment, even though the 1400 shops are unlikely to go to one customer.