Celebrities Banned to Participate in Gambling Commercials
November 2, 2020
John Isaac
Under new regulations in the UK aimed to clamp down on advertisements targeting under-18s, the inclusion of celebrities such as sporting figures and TV stars in betting and gaming advertising is likely to be banned.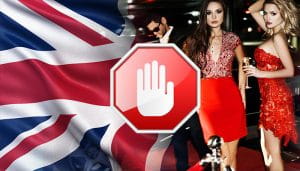 The regulations proposed by the Committees of Advertising Practice (CAP), the agency responsible for setting the UK advertising code, will result in the banning of recent gambling commercials starring celebrities and influencers.
 According to the new guidelines, an ad would be banned if it refers to children, regardless of how adults can interpret it.
The CAP, which conducted a national consultation on the proposed regulations, stated the new laws would have a huge impact on advertising using popular athletes and actors, including reality TV stars from shows like Love Island and influencers on social media. The proposed regulations will not influence ads involving any actors that are not substantially resonant with younger viewers.
As a result of new studies conducted by GambleAware, the CAP announced it was tightening betting and gaming marketing restrictions. It said the results revealed that the innovative content of gambling ads that actually adhere to the UK code has more power over teens under 18s than someone would imagine.   A variety of campaigning organizations would like to see a full moratorium on ads for gambling. The CAP, however, noted that the facts available did not warrant a complete ban.
GambleAware Suggested Further Limitation to Gambling Advertising
A GambleAware suggestion to further limit the spectrum of media where gambling advertising would surface was not put forward by the CAP. Currently, gaming and betting commercials do not run in any newspaper where more than a quarter of the population is under the age of 18.
 "The consultation proposes a strengthening of our rules and guidance, which will help us in our ongoing work to prevent children, young and other vulnerable people from being harmed or exploited by gambling advertising. It responds to valuable research commissioned by GambleAware that has highlighted how gambling ads have more potential than previously understood to adversely impact these audiences…," – stated Shahriar Coupal, director of CAP.
Since 2007, when the Gambling Act came into effect and created a highly profitable market for the ad industry, gambling commercials have been permitted on UK television. In terms of billings, gaming companies are among the biggest marketing accounts: these include Ladbrokes Coral with £92 million, which last year named Bartle Bogle Hegarty, and Camelot with £40 million, which in 2018 awarded its business to Adam & Eve / DDB.
UK Aims to Protect Problem Gamblers by Making Strict Limitations to the Gambling Industry
In recent years, internet media spending on gambling has risen exponentially, creating specific gambling risks for young people, although adult gambling issues are still there. On the other hand, in the last few months, the UK authorities have made strict restrictions within the gambling industry in order to promote responsible gambling and protect vulnerable people and children. During the lockdown, it also banned all-gambling-related ads and many gambling companies donated the funds that they otherwise would spend on ads to charities.