Some Nevada Casinos Remain Closed Despite State Reopening
July 5, 2021
John Isaac
All COVID-19 restrictions have been lifted off, but some casinos still shut down. Several casinos may never open again. Tourism has come back throughout the state and keeps improving.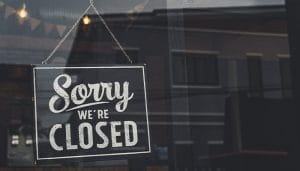 After several months of severe health restrictions with little or no income, the condition began to return to normal early this month. However, several long-standing betting firms remain closed while their owners decide what happens next. Some of them will probably try to get back to work before the end of the year, while others will never again welcome the ringing of bells and the sound of slot machines or the clatter of chips at their gaming tables.
Nevada Has a New Landscape
Although Gov. Steve Sisolak lifted numerous restrictions earlier this month, many gambling houses have been confused about what will happen next. For example, Eastside Cannery and Main Street Station, two Boyd Gaming hotels, will remain closed after their last guest in March 2020. Main Street expected to reopen later this year, Boyd said in comments.
The station's casino has several casinos that are awaiting owners' approval to come back in the Nevada betting arena. Fiesta Rancho Casino and Texas Station gambling hall just suspended their working licenses for the 2nd year in a row, which means the organization will not open any properties until next June. The companies Red Rock Resort, Green Valley Ranch casino, Santa Fe Station, Palace Station hotel, Wildfire Gaming, Sunset Station, and Boulder Station Hotels are working. Another one is Fiesta Henderson casino, which is expected to return this year.
The Cal-Nev-Ari casino and bar would probably close down permanently. On April 1, the operator resumed the casino, but the games room was closed. However, you can only enjoy drinks during the day as the bar is closed in the evenings. The state still closed 13 casinos in mid-March this year, but two have reopened since then.
Gold Rush in the Silver State
The fact is that some betting establishments are still temporarily shut down and others remain closed does not mean that Nevada's economy is in crisis. Many facilities that still shut down did not make much money for their operators before the pandemic and could not give much support now. However, Nevada is beginning to recover rapidly as business leaders and government are gearing up for a new gold rush.
Tourists in Nevada are increasing, with 2.5 million tourists arriving in Nevada in April. It was the highest rate since the onset of coronavirus. But still 27% lower than before the COVID-19 started. Hotel occupancy has increased by a minimum of 65%, in some cases, up to 83%. After the pandemic, another Nevada will appear, in which not only slot machines and board games.
The more focus will on conferences and other events that can draw crowds, target different markets, and ultimately generate more revenue.
This is much needed considering that the pandemic of COVID-19 has caused tremendous financial losses to casinos and other gambling-related venues not only in Nevada, but worldwide.