Win Place Snow Is the First Horse Racing Lottery Game Introduced by Kentucky Lottery
September 12, 2020
Jessica Whitehouse
Win Place Show is now being introduced with the Kentucky Lottery, the first lottery game, focused on live horse racing, with thousands of lottery providers around the country being open to participants.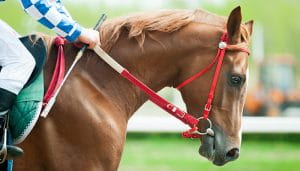 In this new drawing game, players can buy fast pick-up tickets based on the outcome of each day's live horse race. Such access can be purchased from providers at the Powerball and Mega Millions of key pillars of the tournament. The Win Place Show smartphone app is available for iOS and Android devices and can be viewed by players live or on playback.
Founder and CEO of EquiLottery Games, Brad Cummings has stated that they could not be more delighted to launch this first lottery game at Kentucky. He added that this comes in a time when people are more dedicated to finding a safe way to enjoy live sports. Thus, Win Place Snow has set the groundwork for a new category where players don't have to have the expert knowledge to win real money on live events. Cummings also took this opportunity to thank the Kentucky Lottery on behalf of the entire EquiLottery Games for helping the lottery industry move forward with this new type of lottery game.
EquiLottery Games supports the lottery game with proprietary programs, which are the record system for each game. Such devices provide the game theory, random number generator, and event information required to give players this special lottery experience when combined with a state lottery.
More about Kentucky Lottery
Moreover, Interim President and CEO of Kentucky Lottery, Marty Gibbs mentioned that considering that racing is such an important part of the fabric of Kentucky, they are thrilled to be the first state to launch Win Place Snow. Gibbs explained that Kentucky Lottery means more funds for college scholarships and grant programs. Thus, they are anxious to see how the game will perform on the market.
Kentucky Lottery is an organization focused on lottery games. Some of the funds they generate through this are used for funding college scholarships and grants. Since 1999, Kentucky Lottery has spent over $3.3 billion on these types of purposes. Their vision is to fuel imagination in order to fund education.
More about EquiLottery Games
Moreover, EquiLottery Games is a company that offers a series of games based on popular sports such as basketball, baseball, football, horse racing, auto racing, etc. The company supports its lottery services through a variety of products that enable their games easy for state lottery customers. They pride themselves on being the first company to offer daily lottery games based on a live sporting event offered through a U.S. lottery.
In their vision statement, the company claims that lotteries no longer should fear the competition sportsbooks as their suite of live sports lottery games aims to empower lotteries to create and offer a unique product that best fits their capabilities. Their live sports lottery games are not willing to force lotteries to manage risk pools. Instead, they strive to empower lotteries to create a product that directly appeals to the favorite gameplay style of their user persona.