ASA Claims Online Betting and Gambling Ads Has Been Significantly Reduced In the Last Three Months
November 28, 2020
John Isaac
After the watchdog released the findings of its second internet marketing sweep, the Advertising Standards Authority (ASA) has announced a huge improvement in gambling-related ads being restricted to underage viewers.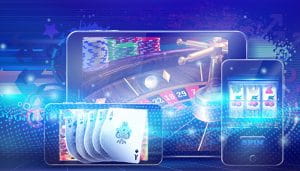 Following on from its one-year-long program, the ASA stated that during three months between July and September, the online betting and gaming advertising was reduced from 70 advertisements in the first sweep to 5 in the second sweep.
The first sweep of ASA marked internet gaming as the biggest perpetrator of under-age commercial offenses, revealing that four operators broadcast 70 betting ads to young adults throughout eight websites.
The findings attracted backlash from the gambling sector, which had reported much greater abuses than alcohol and e-cigarettes.
The Betting and Gaming Council (BGC) Industry Trade Group noted that gambling outcomes would dramatically change, with members promising to impose additional 'proactive protections' decided in May as part of the new 'Action Plan' of the BGC.
A summary of recent ASA findings showed that on six websites with no violations reported on YouTube platforms, only five betting advertisements from three gambling operators appeared.
Only People Over the Age of 25 Will Be Targeted by Gambling Ads on Social Media
All BGC representatives decided in October to conform with the 'Sixth Business Framework for Socially Conscious Advertisement' terms. Both operators assured that only audiences aged over 25 will be reached by social media ads.
Furthermore, all gambling-related material on YouTube, Facebook, and Twitter will demand filters for age verification as BGC will not accept gambling ads being displayed to teenagers under the age of 18.
ASA would continue its campaign sweeps, in which the body reported that its interests have moved to the category 'high in fat, salt or sugar' (HFSS food), in which 35 marketers featuring on 27 websites and 4 YouTube channels found 102 ad cases of abuse.
ASA Will Continue Working Against Gambling Ads Being Displayed to Children
Guy Parker, ASA chief executive, welcomed the development. He noted that they would like to see advertisers, especially in the gambling industry, taking steps to responsibly target their age-restricted online ads.  He said that they expect that pattern to continue over the remainder of this project and beyond, especially among HFSS advertisers.
 "We'll continue working with advertisers and taking action where necessary to build a culture of zero tolerance for age-restricted ads appearing on websites aimed at children," – concluded Parker.
The UK has been very strict in terms of gambling-related ads being displayed to minors recently. In fact, in the last period, the UK government has taken serious measures to protect those people who are vulnerable to gambling and might easily become addicted.
Under the new laws, gambling operators are now responsible to protect their customers from risks and even take action if they notice that some of them are spending way too much on gambling.
During the lockdown that took place this spring, the gambling operators were also restricted in advertising as online gambling had significantly increased. Whether it is the same case now when the UK is going under a second lockdown it is still not known.