BGC Announces Safer Gambling Week 2021
June 9, 2021
John Isaac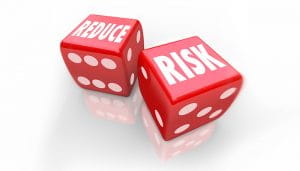 The Betting and Gambling Council (BGC), in partnership with the Bacta and Bingo Association, has announced the date for Safe Gaming Week 2021 to be held November 1-7.
From the beginning, the gaming and betting industry has partnered with an annual campaign of various safe betting news on the internet and mainland websites to drive the countrywide dialogue about safe gambling.
Despite the disappointments because of store closings due to the coronavirus, Betting and Gambling Council says the previous year's competition was a great success.
BGC Joins the Bacta and Bingo Association
The CEO of Betting and Gaming Council is Michael Dugher. According to him, the Betting and Gambling Council is feeling happy to assist Safe Gambling Week 2021. He also stated that the previous year's competition was also very successful despite the coronavirus. Due to this, he is confident about the success of Safer Gambling Week 2021.
He also said that the members have shown their full support to safer betting by spending more money on research, medical, and training, banning play whistles on television during sports broadcasts, and rigorously verifying their identity and age.
The number of impressions on social media where a person viewed safe betting-related posts raised to 19 million in 2020, up 19% from 2019 and sessions 18% up from 2019.
According to Dugher, "During the pandemic, we have also seen the number of safer gambling messages on betting websites more than double, while direct interventions where customers have been spending more time and money betting than before COVID have increased by 25%".
BGC also announced that gambling companies stated an increased number of users using secure betting tools, for example, self-exclusion and deposit limits.
During the week, representatives from all sectors of the gambling industry and the regulated gaming industry will gather to encourage employees, users, and people to educate and speak about safer gambling.
Miles Baron is the chief executive officer of the Bingo Association. According to him, it is a significant part of the company commitment to public duty and a rewarding approach to showcasing the action and support available during the year.
As a location-based company, the industry recognizes a significant chance to encourage safe betting messaging and connect to the users.
In its official announcement, BGC also defined the approaches used by betting providers, such as promoting time-outs and deposit limits and advising clients on various betting services.
Opportunity to Move Forward
The Standards Committee is organizing Safe Gambling Week as an opportunity to move forward by supporting companies and agencies to engage a discussion with a wide variety of people in the betting industry, such as employees, users, and family and friends.
John White, who is the Chief Executive Officer of Bacta, said that Safe Gambling Week is another opportunity for the sector to show its dedication to safer gaming. Users can also concentrate on the tools at their disposal when they believe their betting is becoming problematic.
He also said that these tools would evolve as he studies more about safe gaming. They are part of the commitment to making social duty the cornerstone of consumer offerings.