Iowa Online Gambling – A Thorough Guide on Gambling in IA: Best Iowa Gambling Sites 2021 Legal Situation
Different forms of gambling have been legal in Iowa for a long time. The state tries to be up-to-date with the tendencies regarding gambling that other states also pursue. In this guide, we will focus on the different types of gambling in Iowa and we will discuss the opportunities before players in the state. We will answer the question – is Iowa online gambling legal?
To make things clearer, we will tell you a bit more about the current gambling situation in the state and what kind of restrictions apply to gambling. We will not forget to tell you what are the Iowa gambling laws and regulations in the state and how you can play safe.
Last updated:
Last updated: June 14, 2021
Iowa Gambling Site
Welcome Bonus
Pros and Cons
Test Score
Trusted Link

PointsBet

$2000
All Your Favorite Sports

,

Risk-Free Bets

,

No Daily Fantasy Sports

4.8/5
www.pointsbet.com

BetMGM

$600
Sports Betting App

,

Live Betting

,

Not Available on Desktop

4.8/5
www.betmgm.com
Why You Can Trust online-gambling.com?
Online Gambling in IA: Top Gaming Products and Online Gambling Iowa Sites
In the next paragraphs, we are about to discuss what are the main gaming products that you will be able to benefit from at the Iowa gambling sites. We will also present you with the list with the best gaming products that you can try out and how you can get the advantage of them. We have made a careful selection based on the most important elements.
If you are eager to explore new gambling opportunities, then check our list with the top Iowa gambling products that we will present to you in the paragraphs below. They will offer you the necessary features that will help you improve your skills and get into the action.
Top Iowa Online Gambling Sites for Sports Betting
Sports betting in the state of Iowa was illegal until 2019 when the state decided to change the current situation and tabled a bill to legalize sports betting. Casinos throughout the territory of the state can now offer sports betting services.. Besides, casinos were also permitted to offer sports betting services online through a maximum of two online platforms each.
Last updated:
Last updated: June 14, 2021
Iowa Betting Site
Welcome Bonus
Pros and Cons
Test Score
Trusted Link

PointsBet

$2000
All Your Favorite Sports

,

Risk-Free Bets

,

No Daily Fantasy Sports

4.8/5
www.pointsbet.com

BetMGM

$600
Sports Betting App

,

Live Betting

,

Not Available on Desktop

4.8/5
www.betmgm.com
Other forms of online gambling in Iowa still remain illegal. However, those who prefer online sports betting in Iowa will be happy to enjoy punting on their favorite events online. The state tries to follow the newest tendencies and thanks to recent online sports betting laws, this product is legalized and more players can bet on their favorite sports.
Iowa Daily Fantasy Sites
Due to the nature of DFS and the fact, this activity is conducted online, and not in a licensed gambling venue, daily fantasy betting in Iowa was illegal until recently. This law was clear cut in Iowa to include this type of wagering, and although Iowans were often able to access websites that offer it, it was important to know that these were considered 'black market operations'.
However, in May 2019, the state governor signed a bill to legalize daily fantasy sports. This means that daily fantasy online laws currently permit this product but with certain restrictions. Nonetheless, a process has already been started and many players from the state are hoping that this favorite betting product will be fully available in Iowa soon. Find out more in our guide to daily fantasy in Iowa.
Casino Sites in Iowa
Without a doubt, online casino games are quite appreciated among players around the globe. The regulated gambling markets offer great opportunities for players who can freely access the casino sites and play safely.
Nonetheless, online casino gaming activities are prohibited in Iowa. Iowa casino sites continue to be illegal according to online casino laws and regulations at the state. It is not the only state in the US where the strict laws don't allow online casino platforms to be accessed by people in the state. However, it is not excluded that things might change in the near future, as playing casino games become more and more appreciated.
Iowa Online Poker Gaming Platforms
In Iowa, poker games are allowed only in licensed land-based establishments. There isn't any separate clause in the Iowa gambling laws that permits playing poker online. Sadly, the prohibition of IA online gambling affects some gaming products in Iowa.
Playing poker online in Iowa is not legal. So, if you want to enjoy your favorite online poker in any casino site, this will be considered as a violation of the law. Although some states have given players access to online poker sites, Iowa has not made this gaming product legal yet and the online poker laws remain strict.
Lottery Sites in Iowa
The lottery is another gaming product that is not legal online in Iowa. Hence, Iowa lottery sites in the state are not allowed. If you want to play the lottery in Iowa, you should buy lotto tickets only from land-based retailers. Purchasing tickets online or via e-mail is prohibited.
However, you are allowed to visit land-based establishments throughout the territory of the state. Online lottery laws in Iowa are strict and will remain like that for now.
Iowa Promo Code offers and Bonuses
When it comes to gambling, whether it would be online or in land-based establishments, there is one thing that always attracts the players' attention. Those are the bookmaker offers for new customers. Each gaming facility or gambling website offers specific promotions and bonuses. They are cleverly though-out to meet the expectations of the majority of the punters.
Players are willing to benefit from the bonus offers as they can guarantee some cash or other extras. Thus, players will have better chances while playing. However, all bonus offers come with certain wagering requirements. They have to be completed first, before withdrawing any winnings becomes possible. Below, you can check some of the best Iowa bonus offers.
| Iowa Gambling Site | Bonus Amount | Bonus/Promo Code | Ideal For | Min Deposit | Validity |
| --- | --- | --- | --- | --- | --- |
| PointsBet | Up to $1,500 | Not needed | Sports Betting | $10 | 30 days |
There are different types of bonus offers. Each can be specially designed according to the specific gambling product or the targeted group of players. Some bonuses require a deposit while others are granted as free cash and are considered as no deposit bonuses. In the section below, you can check the most common types of bonus offers that are also popular among players in Iowa.
Deposit
Deposit bonuses are the kind of offers that require you to make a minimum deposit first. You will then be granted a bonus that can be either a cash prize, free spins, tickets, etc, depending on the specific gaming product that you have chosen.
Usually, land-based casinos, as well as casino sites, offer welcome bonuses for new players. Right after you make an initial deposit, you are eligible to receive the corresponding bonus.
No Deposit
The other kinds of offers do not require you to make a deposit to be granted the respective bonus. Those are the so-called no deposit bonus offers. Instead, you can receive a free cash prize as a gift for registering at a casino or for being a loyal player. However, keep in mind that although those offers do not require a deposit, in most cases, they come with certain wagering requirements. Some no deposit bonus offers can be wager-free, though.
Best Mobile Gambling Apps in Iowa
Without a doubt, mobile gambling nowadays becomes one of the leading tendencies in the gambling industry. Both land-based gaming establishments and casino sites are trying to modify their services and to meet the preferences of those players who are constantly using their mobile devices. Thus, gaming establishments and online operators can promote their services to more players.
New technologies made it possible for gamblers to use various gaming products quickly and more conveniently. Besides, mobile gambling helps the providers of gaming services to better adjust their products toward the players' needs. Mobile betting apps, for example, are preferred by many punters as they offer many extras.
Best Mobile App
Up to
$2000
Risk-Free Bet
Many of the land-based casinos, as well as the gaming sites, nowadays offer dedicated mobile bonuses to those who register for the first time through their mobile devices. Now the good news is that players in Iowa can also benefit from claiming the bonus offers of the licensed online betting platforms. With the new changes in the gambling laws in the state and the permission of online betting, now punters can bet through their mobile devices.
Live Gambling in Iowa
Live dealer games are among the most preferred online casino games. Many players prefer them because they offer the best combination between playing with live dealers and a real-casino atmosphere. However, online live casino games are illegal in Iowa. Instead, players can visit the land-based casinos and play the available games there.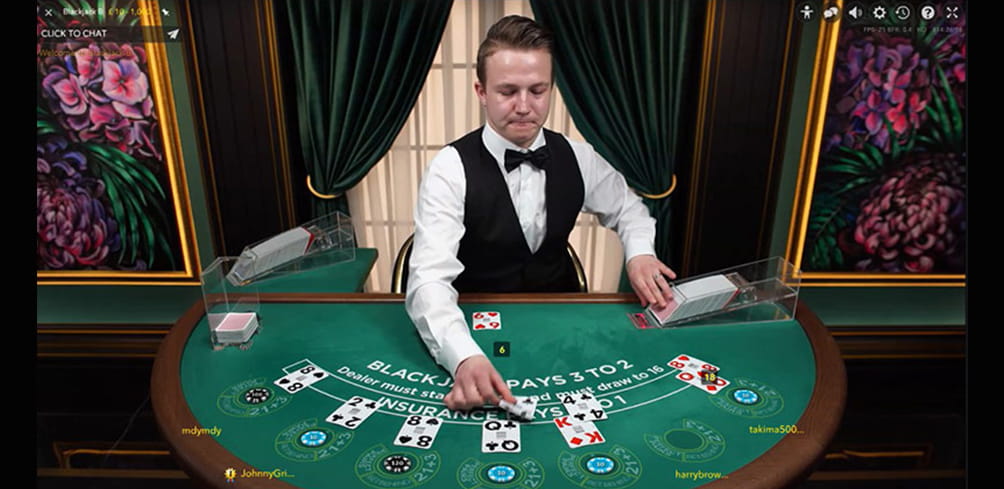 Betting on live sports events is yet another option that the majority of punters like. Many bettors are eager to bet on live events as they offer more gambling thrills. With the legalization of online betting in Iowa, now the top live sports events are currently available to players in the state.

The ban over IA online gambling for some gaming products that is still in effect in the state is definitely blocking many the possibilities. This means that any other gaming activities such as live poker or live lottery games can not be promoted to players in Iowa.
Popular Payment Methods in Iowa
When it comes to playing with real money, players in Iowa have many options. The most preferred and used payment methods in the state are debit cards like Visa or Mastercard. E-wallets such as Skrill, Neteller and PayPal are not so popular when it comes to gambling as they are mostly used for online deposits. Popular cryptocurrencies like Bitcoin are still not quite popular due to Iowa online gambling restrictions.
As many forms of gambling in land-based establishments are legal, cash deposits are also quite used in the state. Land-based casinos usually accept Visa and Mastercard debit cards. Keep in mind that deposits will be instant. However, although many forms of online payments are available in Iowa, they are not used much by gamblers.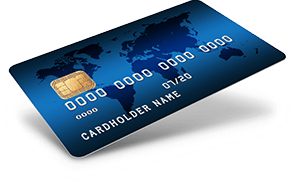 Best Visa Site
Up to
$2000
Risk-Free Bet
Nowadays, online gambling is very popular in many countries and the best online gambling sites compete in offering services online. Many US states have started to legalize this form of gambling as they see the potential it has. As online gambling Iowa was restricted until recently, people could only play in licensed land-based establishments. There, you can either pay in cash or via Visa and Mastercard debit cards. With the legalization of online sports betting and DFS, e-wallets such as Skrill, Neteller and PayPal become quite popular among online punters in Iowa.
In most cases, players in Iowa who have played in any land-based gaming establishment can receive their winnings in cash much quicker. They can also request a bank transfer, but this option is not very common. As you may know, if you are playing at an online sports betting site and decide to request a withdrawal, it may take a couple of days before the money reaches your account.
Iowa Gaming Payouts and Odds
Those who like to gamble online know that some important details have to be taken into consideration. Those are the payouts and the odds. If you examine them carefully, you can determine what would be the eventual chances that you can have. As online casinos are not allowed in Iowa, players should examine the payout levels of the land-based establishments, though.
Payout rates are based on specific mathematical calculations and those who know the rules of the games also know how to calculate the payout rates, depending on the specific criteria and different features. By comparing the estimated payouts of a specific game and its terms, gamblers can calculate what would be their potential winnings.
Usually, casinos provide information about the payouts of every game that they offer. Thus, players can estimate their eventual chance and decide whether the game might be suitable for their gambling skills. In the table below, you can find information about the payout rates of some of the top casino games and the most attractive sports in Iowa.
The Payout Levels for Casino Games and Sports Betting:
| Casino Game | Payout |
| --- | --- |
| Slots | 95.75% |
| Roulette | 97.45% |
| Blackjack | 98.55% |
| Online Poker | 94.70% |
| Keno | 94.85% |
| Baccarat | 98.80% |
| Sport | Payout |
| --- | --- |
| Soccer | 96.60% |
| Basketball | 94.65% |
| Ice Hockey | 95.00% |
| Cricket | 96.30% |
| Boxing/MMA | 94.85% |
| Esports | 97.00% |
As you can see from the table above, most of the casino games that you can play and the sports that you can bet on in Iowa have relatively attractive payout rates. Some games might be perfect for high-roller players, while others will offer good chances to less skilled gamblers too.
How Can You Start to Gamble Online in Iowa
With the latest changes of the gambling laws in Iowa, punters can now start to gamble online in the state. The licensed online betting websites are now allowed to offer their services to Iowan players online. This is a great opportunity for greater gambling experience.
If you want to try out an online sportsbook and register an account to punt, then check the section below. We have described to you the most important steps that you need to take to start gambling online. Check it out to find out how to bet on sports online. Keep in mind that you have to pay attention to some important details in advance.
First of all, check the current legal situation in Iowa. Online betting and DFS are now legal.
Check whether you are permitted to access the online gambling platforms.
Make sure to have the minimum legal gambling age.
Register an account following the requirements.
Don't break any Iowa laws and regulations.
Once you go through the steps that we have described above, you will be able to eventually start playing online safely. However, keep in mind that online casino gambling in Iowa is illegal, which means that you will not be able to find any online operator based within the territory of the state. Instead, you can gamble at state authorized betting sites.
Advantages of Online Gambling in Iowa
Without a doubt, online gambling has many advantages. First of all, players can choose between way more gaming options. Gambling sites offer many online casino games and bonus offers that will be suitable for the different kinds of players. Yet another advantage is that when you gamble online, you keep the comfort of your home.
| Online Gambling | Offline Gambling |
| --- | --- |
| • Various bonus offers | • A better live casino experience |
| • Diverse games selection | • Faster payouts |
| • Fast payments | • No registration procedures necessary |
| • Account verification procedures | • Human customer service |
| • Safer gaming environment | • No deposit limits |
Some other details are also important as they make online gambling more preferred. One of them is the chance to chose between many convenient payment methods to fund your account. This will give you more options when you decide to play with real money. When you gamble online, you can also benefit from various and quite attractive bonus offers that will improve your gaming experience.
Land-Based Gambling in Iowa
Gambling in land-based casinos in the state of Iowa is legalized. However, it is strictly regulated by the state's official authorities. On the territory of the state, there are around 19 casinos. Around 3 casinos that are run by Native American tribes can also be found in Iowa. Playing casino games is allowed only in licensed gaming establishments.
On the territory of the state are located many kiosks where people can also buy lotto tickets. The state lottery has been running since 1985 and many Iowans like to try their luck on the official lotto games. Poker is another game that players from the state can enjoy in each of the licensed casinos.
Horse and dog racing bets are legal in the state since 1983 when the Pari-Mutuel Wagering Act was passed. The next step was the legalization of sports betting. In 2018 the first action in this direction was made with the bill for the legalization of sports betting in Iowa.
Iowa Gambling Laws
Iowans who like to gamble are in a bit of luck, with many forms of wagering legalized in the state. The first form to be officially allowed by law was pari-mutuel wagers on horse and greyhound racing, which was first legalized in 1983. There are also 19 choices when it comes to attending a casino, which are a mixture of riverboat and land-based operations.
The laws in the state surrounding Iowa online gambling are very strict. But now, a big change was made with the legalization of online sports betting and Daily Fantasy Sports. This late and dramatic change was surely going to happen, taking into account the fact that online gambling is a tendency that will inevitably shape the overall gambling situation.
However, some other gaming products still continue to be illegal online. However, the iGaming trend slowly became a milestone for modifying the US gambling laws that were established a long time ago. The changes are necessary as the new technologies are now growing rapidly. Gambling laws in Iowa remain strict, but the state is trying to adjust to the future and get control over the online gambling business and be up-to-date with the latest tendencies.
Iowa Online Casino Laws
The operation of casinos in Iowa has been legal for almost three decades now, and the growth of the industry has followed suit. The state is now home to 19 casinos in a mix between the longstanding riverboat operations and the newer land-based houses. This number also includes the three casinos run by Native American tribes. The amount of options in the state is welcomed by Iowa casino fans, as it is illegal to play online casino games in Iowa.
However, as you may already know, some gaming products are still illegal in the state. However, sports betting and DFS gaming platforms are allowed to offer their services online. Those punters who want to play casino games online can access offshore casino sites to gamble, although, it is not advisable.
Online Sports Betting Laws in Iowa
Iowa is following suit with many other states in attempting to legalize sports betting, thanks to the Supreme Court overturning the federal ban in May 2018. In fact, the state already tabled a bill in February that year to legalize sports betting, though it died in committee. The final result was the legalization of online sports betting and DFS.
Currently, there are few online sports betting websites based in Iowa. As online sports betting is now accessible to players in IA, they can enter licensed online betting websites and gamble freely. The betting platforms that work in the territory of Iowa are thoroughly licensed and regulated by respective regulatory institutions. They can offer the necessary safety features.
Iowa Daily Fantasy Laws
Daily fantasy sports are quite preferred by punters around the globe. Now, players in Iowa can also enjoy betting on their favorite DFS at the licensed betting platforms that are allowed to provide gaming services in Iowa. The legalization of DFS in the state provoked big interest among the keenest gamblers.
If daily fantasy betting is your passion, you will be able to find betting websites based in Iowa that offer DFS. You should always check only DFS betting websites that are legal and secure and check the options there. Without a doubt, you will be able to pick one that meets strict security standards.
Online Poker Laws in Iowa
Playing poker in any one of the casinos in Iowa is welcomed, though that is about as far as the law extends. As with all other forms of gambling in Iowa, it may only take place in a licensed venue. This means that any type of online poker, social gathering or bar-run poker games or tournaments are also not allowed, though some provisions allow the game to be played for fun. Basically, as long as the person who hosts the game doesn't make a profit, it's okay.
Poker games are quite exciting and many players just love them. Poker is much appreciated among players in Iowa too. However, playing poker online is restricted. We hope that soon the situation will change and online poker will be legalized as was online sports betting recently. This will lead to even greater interest among players in Iowa.
Iowa Online Lottery Laws
The lottery in Iowa has been running since 1985 as a state funding initiative, using the profits to fund local improvements, invest in research and support Iowa veterans. It started with scratch cards and has since also added state and national lottery options to its repertoire. All tickets must be bought in person at retailers, as no mail or internet tickets can be purchased.
If you want to expand your gambling skills by playing lotto online, you will have to use the services of lotto sites based outside Iowa. As online lotto in the state remains illegal, you will have to find another alternative. Luckily, many top lotto sites can please you with attractive games and other extras.
History of Gambling in Iowa
Starting with the Pari-Mutuel Wagering Act in 1983, the state has continued to pass bills that allow for more and more gambling options. A huge change occurred in 1991, when the state's first riverboat casino became operational, setting an example for what has now become 19 locations both on and off the water. There hasn't been much movement for years, until recently, when the biggest changes occurred with the legalization of online sports betting and DFS.
Iowa Gambling History

| Year | Event |
| --- | --- |
| 1983 | The Pari-mutuel Wagering act passes, allowing organizations to apply for a license to take pari-mutuel bets on horse and dog racing. |
| 1984 | The first group of licenses are approved for betting locations across the state. |
| 1989 | Simulcasting is approved, allowing the Iowan locations to take bets on races being run in other states. |
| 1992 | Compacts are signed and three Native American casinos are opened. |
| 1994 | 24-hour gambling is legalized and the maximum bet of $5 per hand is raised. |
| 2002 | The tax on racino slot machines is changed. |
| 2018 | A bill is proposed to legalize sports betting, but it is not voted on in the session and does not pass. |
| 2019 | Sports betting and DFS were finally legalized in land-based establishments as well as online. |
Iowa State Facts
Home to the world's biggest strawberry, Iowans will also find plenty of the fruit as symbols on the state's thousands of slot machines. Not just large novelty fruits, Iowans have long set the benchmark for good things through having invented sliced bread. These days, Iowans like to spend their dough in one of the state's 19 casinos, spending more than $1.49 billion in 2019. Although bread sales have gone down 11% in the last five years, gambling taxes are on the rise with $324.0M for 2019..
Facts About Iowa

| | |
| --- | --- |
| Population | 3,145,711 |
| Min. Income | $1256.67 |
| Offline Location | Sioux City |
| Commissioner | Iowa Racing and Gaming Commission |
| Languages | English – 100% |
| Local Team | Iowa Hawkeyes |
| Tax Authority | Iowa Department of Revenue |
| State Law | https://www.legis.iowa.gov/ |
| Gambling Winning Tax | 5% |
| State Website | https://www.iowa.gov/ |
| Famous Local Gamblers | Max Steinberg |
Iowa Gambling Age
Unlike some other states, Iowa has solid consistency in its legal gambling age. For all types of Gambling, whether it be for entering casinos, poker rooms, the lottery or betting on horse racing, the legal Iowa gambling age is 21. This is fairly easily enforced considering the only legal places to wager are all licensed, with ID-checks preventing underage persons from entering the premises.
Some other states try to make the legal gambling age from 21 to 18 as this could increase the gambling revenues. However, the legal age in Iowa is strictly specified and there are not any plans of changing it. This means that if you are under 21 in Iowa, you are not allowed to attend any of the land-based gaming establishments.
Online Gambling Age:

Alcohol Age

Weed Age
Responsible Gambling and Addiction Prevention
The Iowa Department of Public Health provides the majority of services offered to people who are battling with gambling-related issues in the state. It offers a dedicated selection of resources and services through its Gambling Treatment Program, which includes a live chat online, helpline, and support via text message.
Another respective institution that deals with gambling addiction on the territory of the state of Iowa is the National Council on Problem Gambling (NCPG). It also offers services to all citizens and visitors to the US requiring help or information. The NCPG was first established in 1972. It works on a national level. However, the local affiliates in Iowa are those who coordinate the work of the institution.
Gambling laws in Iowa are very strict, but the best part is that through the laws, the state tries to provide players with a secure gambling environment. Safety is of top priority and this can be seen by the fact that the above-mentioned organizations cover various kinds of gambling activities.
Upcoming Regulation and Expected Changes
The most likely change to the Iowa state gambling laws to occur in the near future is the legalization of other gambling products. At this stage, there are no bills currently under observation, as there are some debates on the best ways to move forward. As it will likely need to fall under the current law which states that gambling must take place in a licensed venue, the casinos are claiming that they should be the only ones to allow it.
However, the racetracks and racinos could also have a claim to this allowance. We hope that we will see some other betting products legalized soon. Online casino gambling is yet another big part of the iGaming business that can also generate tremendous income. Some states have already legalised online casino games and enjoy great revenues from licensed online casino operations.
Our Most Popular Gambling Guides
FAQ
If there is something that has been left unclear, check the paragraphs below. Here, you will find brief answers to the most frequently asked questions about gambling in Iowa. You will be able to find the additional details that will put more light on the topic. This section will offer you the information that you need.